— -- "Good Morning America" is celebrating ordinary people who are doing extraordinary things for their communities in the "We are GMA" campaign. You're invited to Dare to Donate a Dollar to lend your support.
More than four months after Hurricane Matthew ripped through the town of Lumberton, N.C., many local residents are still reeling from the devastation left in the storm's wake, and hundreds still live in temporary housing.
"Good Morning America" honored local educators who rose to the occasion in the aftermath of the devastation, and worked tirelessly to provide a safe environment for children affected by the flooding to heal and continue their education.
Lumberton, located about 70 miles from North Carolina's shoreline, was one of the hardest-hit communities by the storm, which tore through the area in early October and left three-quarters of the city underwater and destroyed more than 1,000 homes.
"You realized, you know, you don't have a home to go back to, you don't have nothing ... to put in a home. It's just gone," Lumberton resident Jennifer Britt told ABC News.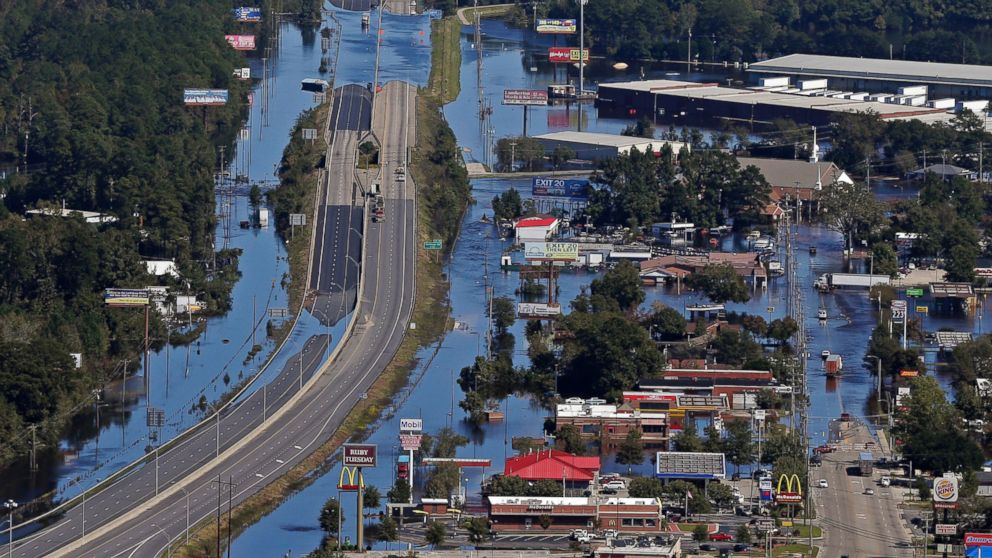 Even after the storm passed, many families in the community continued to worry about what was in store for their children, as the local elementary school remained underwater for a week, leaving 150 children out of school.
But in the midst of the devastation, two local principals persevered, determined to provide an education to children in the community, and led fellow educators in rising to the occasion and providing extra support for the town's children.
Tara Bullard, the principal of West Lumberton Elementary school, and Angela Faulkner, the principal of Lumberton Middle School, decided to combine their schools and create a safe space for children to come and continue their education.
"Those teachers knew they had a job to do when the hurricane came through," said Laurence Harvey, a local parent. "They knew they had a mission. And they knew that there was no option of failure on this, that they had to make sure that these kids that got, you know, displaced and lost their homes and their lives, and things like that, that they were taken care of. It's just an amazing thing. I've never seen it like that before."
Two guidance counselors, Vicki McGurt and Felicia Hunt, also worked tirelessly to make sure that every child had what they needed to be able to succeed in school.
Britt said that on the children's first day back at school, McGurt met her daughter, Mya, at the door to give her a hug and make her feel welcome.
"Miss Vicki was there to greet her. Miss Vicki actually walked her from the drop off location straight to the cafeteria. So, Miss Vicki never left her," Britt said.
Mya Britt, 10, said McGurt's actions "made me feel like I was safe there."
"I didn't have to worry about anything," Mya added.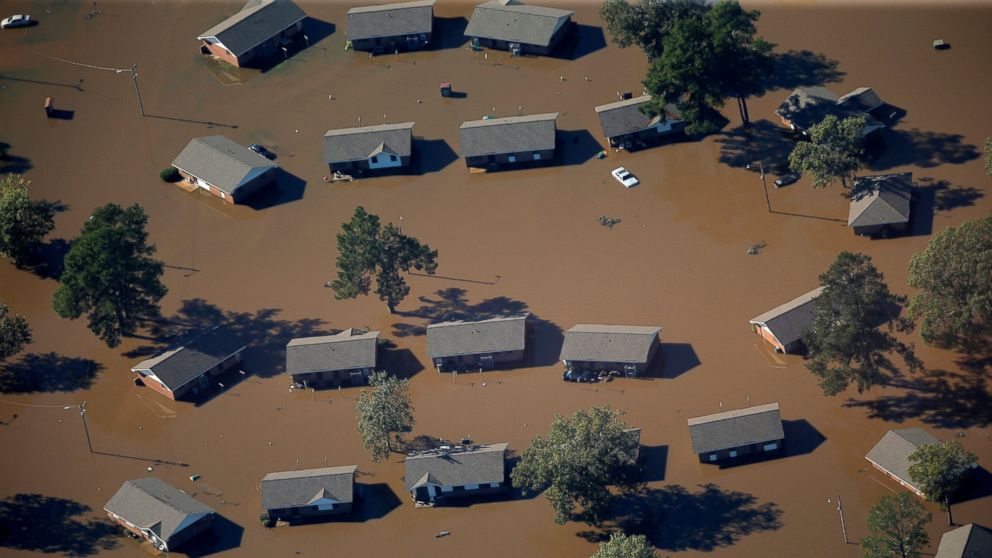 In the aftermath of the storm, Hunt went door to door throughout the shelters and destroyed homes in the community, discreetly attending to each family's individual needs and collecting donations of school supplies, clothing and toiletries for the students.
"It became difficult to identify some of the students who really needed help. And she dug deeper," Jamie Lindquist, a teacher at Lumberton Junior High School, said of Hunt's actions. "She knew who they were and she got it outta them what they needed and how we could help."
Monica Graham, an assistant principal of Lumberton Junior High School, echoed Lindquist's sentiments, saying of Hunt, "during this time she was our angel. She was truly one of our angels."
"I know how lost we would be without her," Graham added.
Many in the community said that these four women went above and beyond during this difficult time to inspire, lead and provide hope to the town's children.
Britt said that the actions of the educators helped the students cope with the devastation.
"I think it instilled in them, you know, 'This is only gonna make you stronger,'" Britt said of the educators' actions.
Mya Britt added, "whatever you do, whatever comes towards you, whatever happens, just know that there is somebody, somebody that has enough heart to do something to help you for something. Whatever it is, they'll be there for you."
To honor the work of these four women, Disney, the parent company of ABC News' "Good Morning America," donated a playground for Lumberton's local recreational center after their previous playground was destroyed by Hurricane Matthew. As part of the "We are GMA" campaign, Lowe's also donated $50,000 to help rebuild the recreational center that had been damaged in the flooding.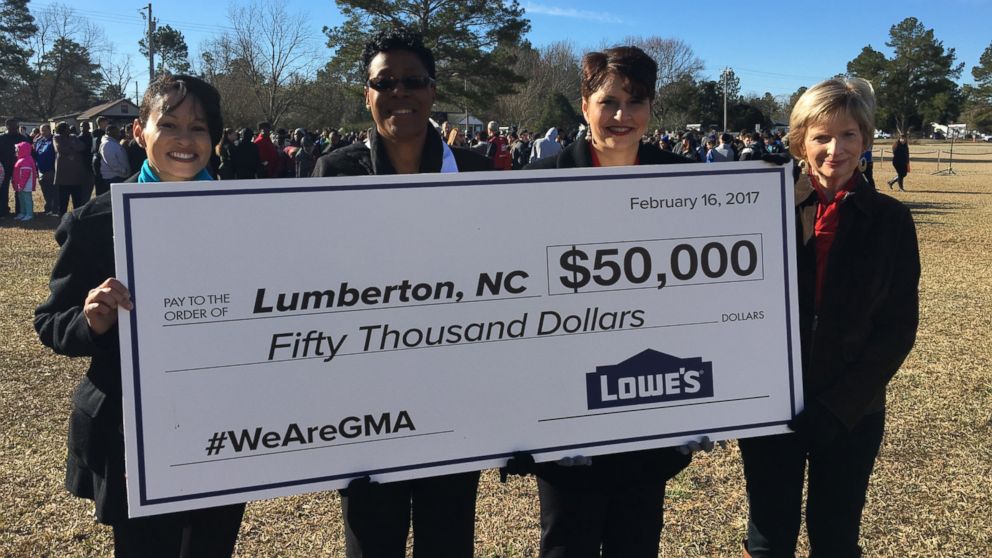 The city still has a way to go to rebuild. Over 350 families in the county are still living in temporary housing, according to FEMA, and thousands are reliant on FEMA assistance. Be inspired and Dare to Donate a Dollar to the Second Harvest Food Bank that services Lumberton.
Dare to Donate a Dollar: Click here to learn more about the Lumberton Food Bank.