— -- One groom's incredibly emotional reaction to seeing his bride walk down the aisle is capturing hearts on social media.
Micah Baker said seeing his wife, Bailey Baker, walk down the aisle was a "dream come true."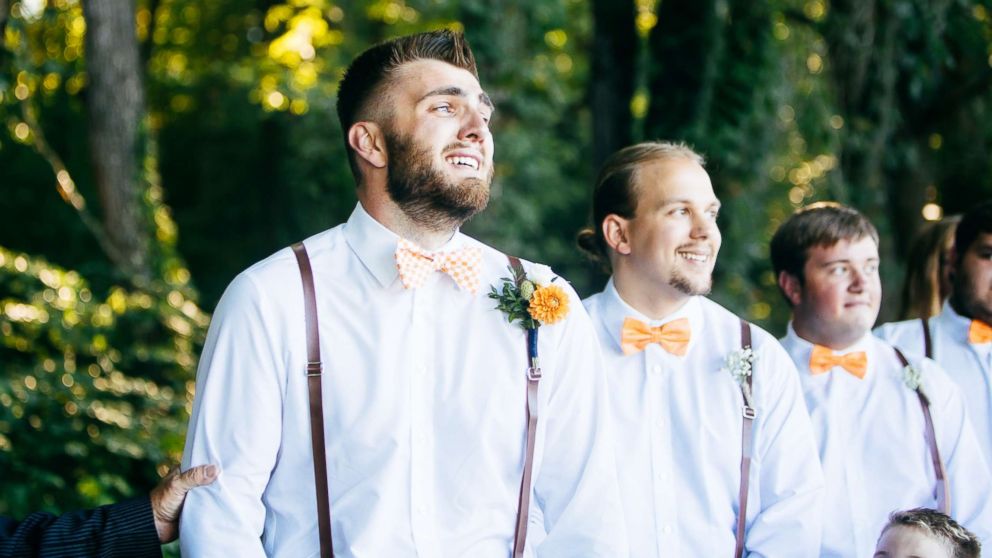 "Before I even turned around I was already crying. I lost it more than I already had that day," the groom told ABC News of the touching moment he first laid eyes on her.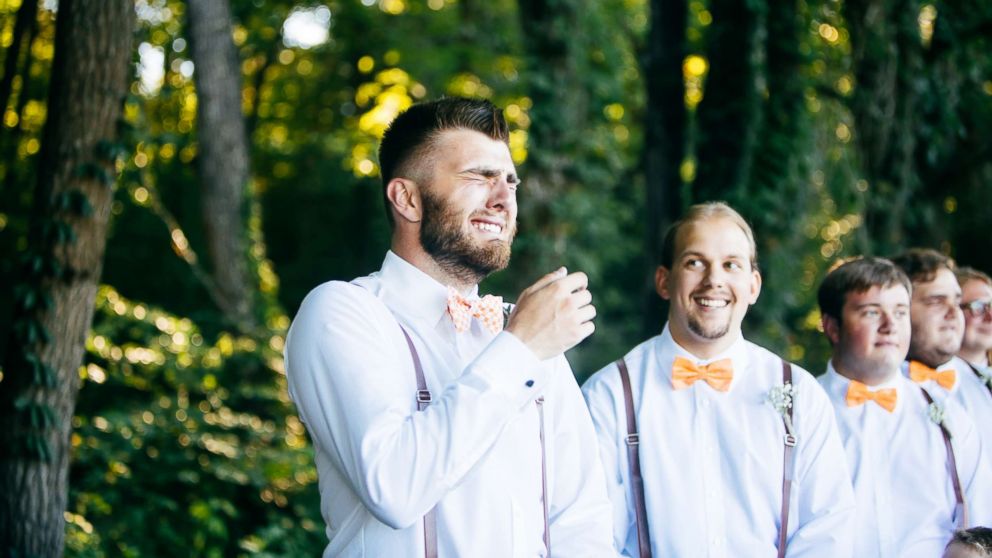 The bride's sister, Rachael Swidan, tweeted the photos, which have gone viral.
"We are both super crazy about each other and knew it would be a really emotional day," said Bailey Baker, 22. "When he finally saw me, his reaction was everything that I wanted and more. The photos are a perfect depiction of exactly how he felt about me. It's what every girl wants."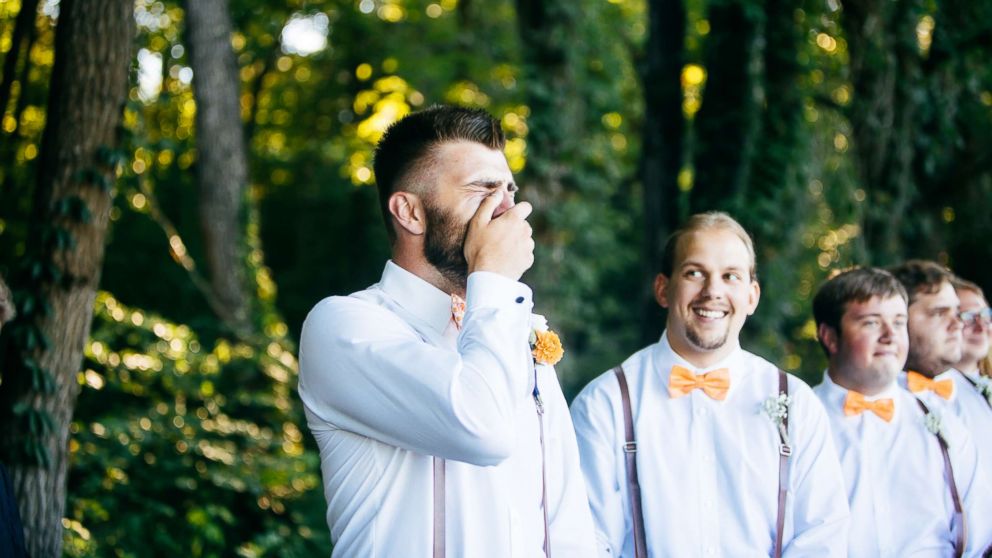 Although she was touched by his reaction, she said she wasn't exactly surprised.
"We're very emotional about each other," she said. "His facial expressions didn't shock me but it definitely means a lot that we share this connection and we both love each other."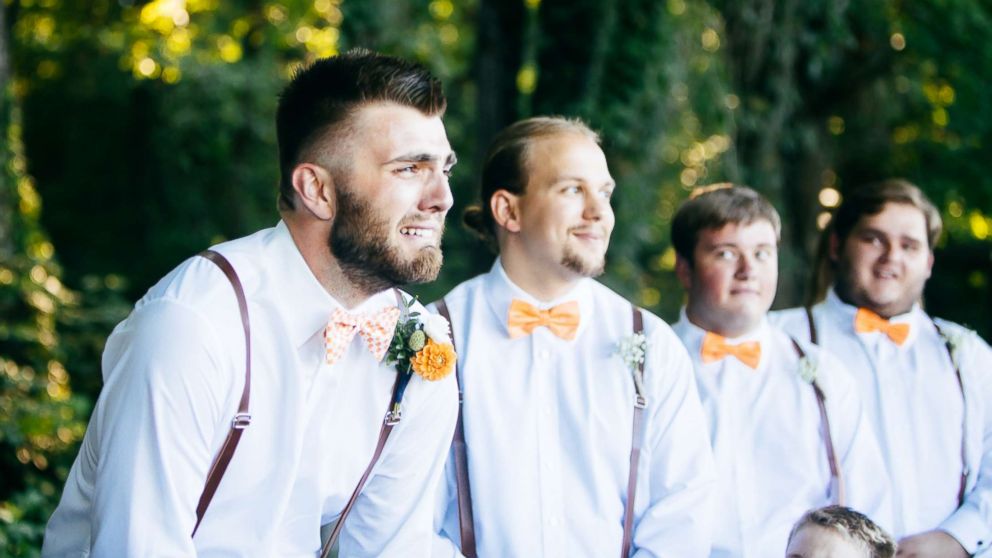 The couple, who wed on Aug. 5 in Dandridge, Tennessee, said married life is "the best thing ever."