Just Guess How Many 'Frozen' Dresses Have Been Sold
The number is more than twice the population of the state of Maine.
November 4, 2014, 12:45 PM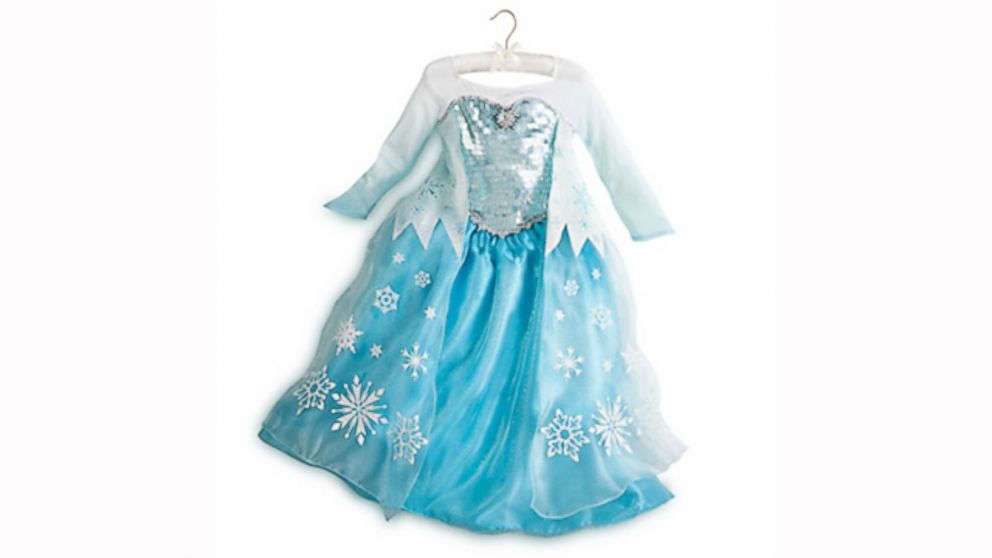 — -- Guess how many Anna and Elsa dresses have been sold in the last year?
It's more than twice the population of the state of Maine.
Disney Consumer Products (DCP), the business segment of The Walt Disney Company, announced Tuesday that more than 3 million Disney "Frozen" Elsa and Anna role-play dresses have been sold at Disney Store and mass retailers in North America alone in less than a year.
Disney is the parent company of ABC News.
And, according to DCP, the sales show no sign of slowing down. Elsa and Anna are leading costume sales at all Disney Store locations in North America by double digits.
Since the release of "Frozen" in 2013, Disney Publishing Worldwide and its licensees have published more than 800 Frozen print titles globally and more than 35 e-books in the U.S. The Disney Karaoke: Frozen app has reached no. 1 in the iPad Entertainment Downloads category in more than 100 countries around the world and "Let it Go" has been played in the app 3.2 million times since its launch in May 2014.
In other words, even more little girls are making their parents listen to them belt out "Let It Go" than are making them buy the Elsa dress.
Just how will the Frozen craze translate itself in Disney's North American theme parks? There's a new Frozen-themed attraction in the works at Epcot, planned to open in 2016. Until then, Elsa and Anna are available for meet-and-greets at Princess Fairy Tale Hall at Magic Kingdom Park. Also at Magic Kingdom at Walt Disney World Resort, Cinderella Castle will be turned into an ice palace every night this month using Elsa's "powers." Characters from Frozen will also be incorporated into the park's Mickey's Once Upon a Christmastime Parade. At Disneyland Resort, guests can be transformed into their favorite Frozen character at Anna and Elsa's boutique in Downtown Disney.