— -- A California couple grieving the loss of their infant son from whooping cough is vowing to raise awareness of the disease.
Ty'Ree Rodgers of San Diego told ABC News that his 3-week-old, Jaxon Rodgers, died July 15 from the effects of whooping cough. Rodgers and his girlfriend, Jonalyn Lema, both 24, hope to start an organization to educate parents.
"He was a person," Rodgers said of his son. "We don't know what he would have done with himself in the future, but we'd like to carry on his legacy in some shape or form -- through this experience, as well through the foundation."
Jaxon was born healthy on June 6 and was brought home from the hospital three days later, Rodgers said.
"It felt great," Rodgers said of becoming a first-time parent. "It felt like I had the chance to oversee his growth and teach someone how to live in this world. He was a great baby. He didn't cry that much, and it was a good experience."
He added that Jaxon's mom, Lema, breastfed the whole way. "Obviously she formed a super-deep connection with the baby and she was very close with him," he said. "That was the center of her world."
At 3 weeks old, Jaxon developed a cough. He was taken to a local medical clinic for evaluation, but was sent home when doctors assumed the baby was simply suffering from a cold, Rodgers said.
The next day, he had to be taken to the emergency room, where he was diagnosed with pertussis, a respiratory disease also known as whooping cough.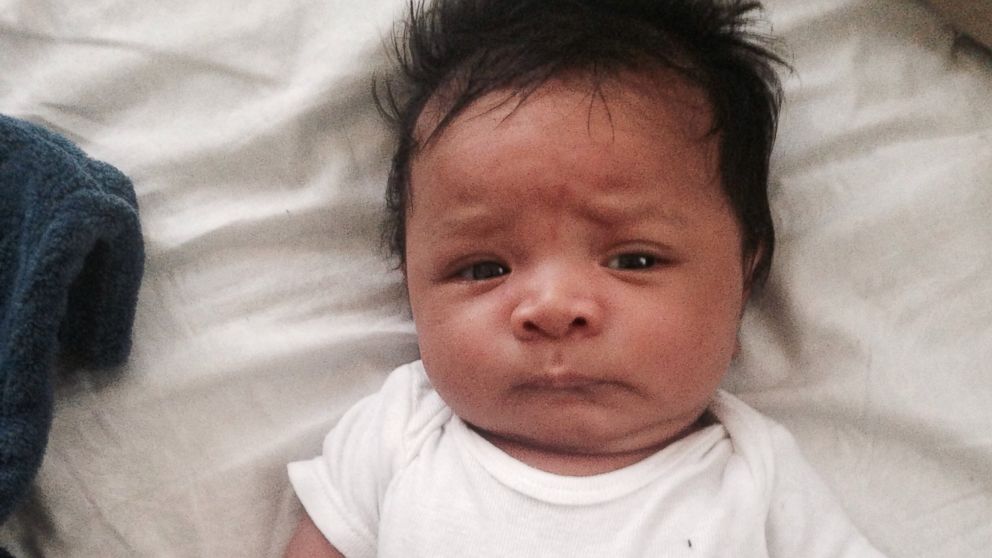 Jaxon's condition worsened. His organs failed, and he was placed on life support, Rodgers said.
But the new parents made the decision to take their child off life support.
"We were devastated," Rodgers said. "We never actually considered there would be a death."
As he mourns for his son, Rodgers hopes to use his family's story to help new parents.
One week before Jaxon was born, his mother was offered a vaccine for pertussis at the medical clinic she attended, Rodgers said.
According to the Centers for Disease Prevention and Control, the best time to get this vaccine is earlier than Jaxon's mother received it: optimally, sometime during the 27th through 36th week of pregnancy.
"In our minds, we thought it was OK because it was first time the clinic was offering [her] it," he said. "We weren't experts on vaccines at the time. We figured that was the method, considering it was a clinic that handles babies all the time."
Rodgers said he would like to explore further whether the time frame in which Jaxon's mother received the vaccination may have contributed to the child's death.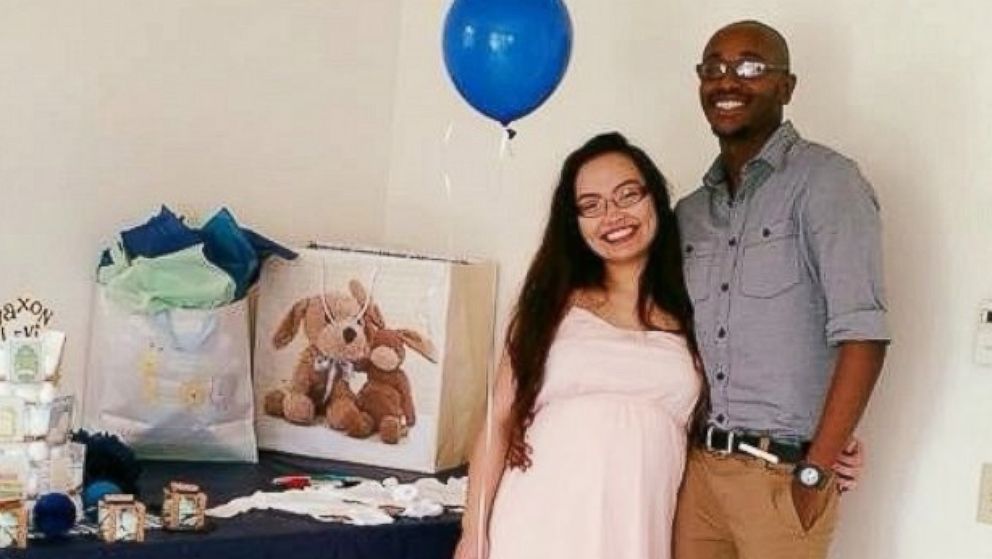 Dr. Ethan Leonard, chief medical officer and vice chair for quality at University Hospitals Rainbow Babies & Children's Hospital in Cleveland, Ohio, told ABC News that whooping cough is an especially serious condition for infants.
"In smaller babies -- it's not necessarily all that well understood why -- but they can get overwhelming respiratory infection leading to respiratory failure," Leonard said. "They can have apnea, where they stop breathing."
Leonard said that among children, pertussis used to be most common in toddlers and older kids.
"That shifted," he said. "We are now seeing it in infants more than we used to, and that's because the protection of the vaccine weighs in over time."
That's why pregnant women need to be vaccinated, to protect their babies who "haven't had enough time to have gotten those immunizations" themselves, he said.
Vaccinating a mother in her third trimester at least two weeks prior to delivery allows time for the needed antibodies to pass through the placenta to the baby, Leonard said.
Jaxon's dad aims to spread awareness of the importance of these vaccinations by starting a foundation named after his son. He has begun by raising funds through an online campaign titled Jaxon's passing/Pertussis awareness.
Rodgers said he wants to make sure that parents understand: "You have to be diligent ... If there are signs that anything is occurring with your baby, you have to get it checked out as soon as possible. If the recommended [vaccination] is two weeks before and you do it one week before, it could've played a part in it ... Don't skip through, or not pay attention to the things that [doctors] would tell you. Find out more."