— -- A best man's role usually consists of holding the rings, giving a great toast and calming the nerves of the groom.
But one best man went above and beyond for his pal. At Koby and Brittany Frysinger's wedding in Findlay, Ohio, earlier this month, Mitch Jolliff posed for not only the usual wedding party pics but less traditional ones as well.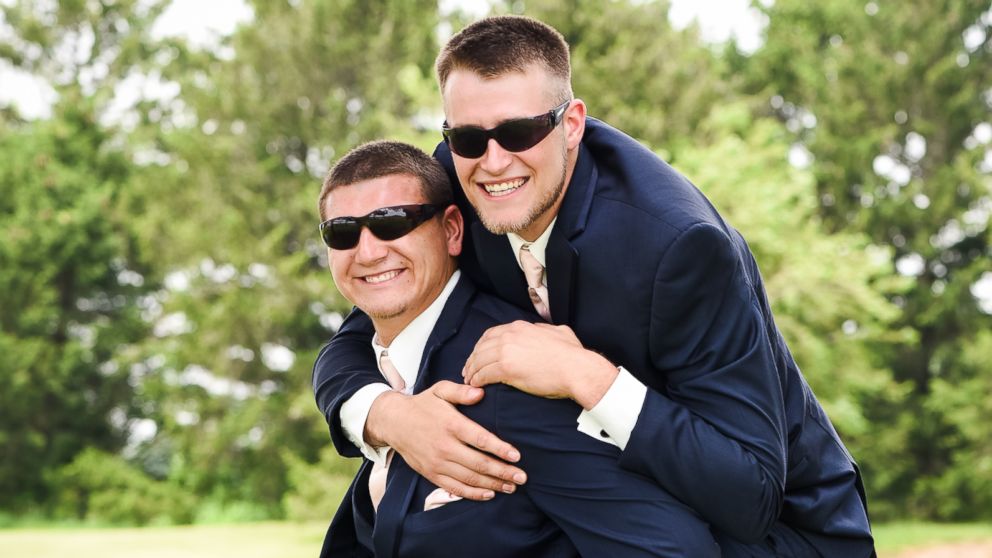 Photographer Lindsey Berger of Country Roads Photography came up with the idea for the "I won / Shut up" photo after seeing how well the "I do / don't" photo turned out from the couple's engagement shoot. That one came from the bride, who had seen something similar on Pinterest.
"I noticed they were all wearing the same boots they had worn at the engagement session," Berger told ABC News, "so I thought how fun would it be to do a follow-up to show everyone how Mitch was handling the wedding. I explained to them what I wanted, and then Mitch just owned the photo."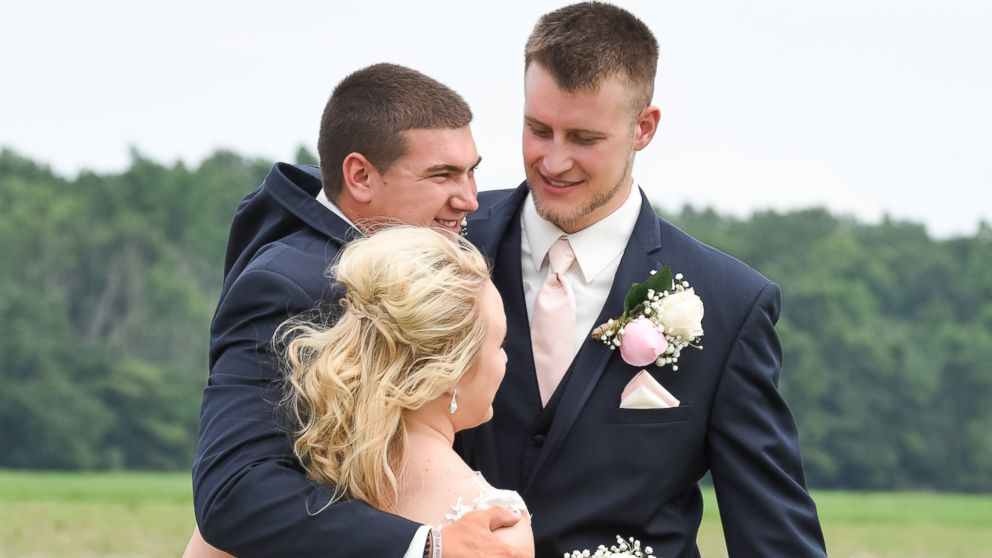 The bride told ABC News, "We were all just having some fun and being our silly selves. Mitch hesitated at first but was otherwise a good sport about them."
The photos have been shared almost 150,000 times on Facebook.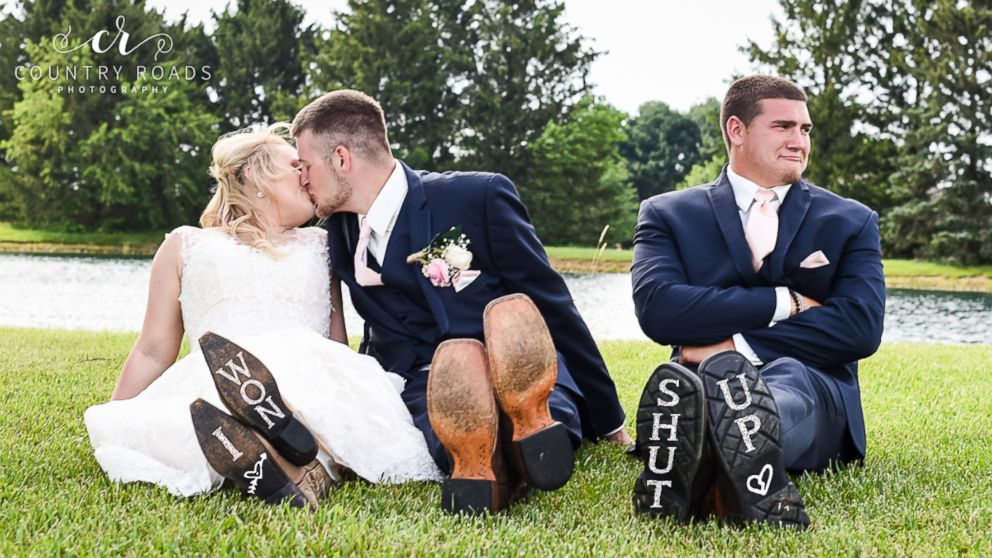 "We're so happy that we have brought some joy to many people who have their third wheel in their lives," Berger said.