Hollywood Bar Whips Up $500 Milkshake
The frothy sip will arrive garnished with a Swarovski ring.
November 12, 2013, 12:24 PM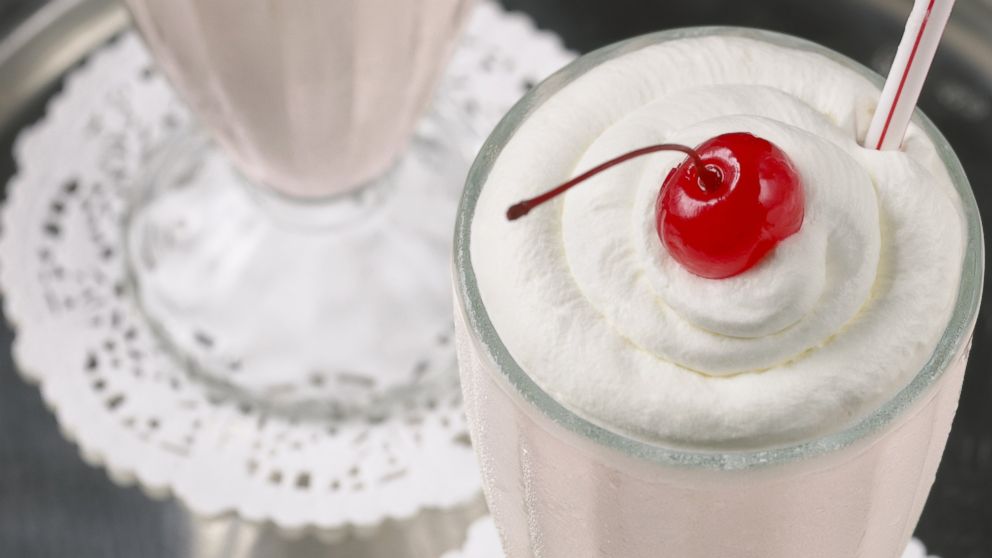 Nov. 12, 2013— -- If this milkshake brings all the boys to the yard, they better not forget their credit cards.
A new glamorous nightspot called The Powder Room in Hollywood, Calif., is whipping up a spiked version of the creamy classic that will cost no less than $500. Though the exact recipe for "The Velvet Goldmine" is still being refined by award-winning mixologist Adrianne Biggs, representatives of the watering hole say the shake will be "real lush and over-the-top," combining premium spirits, premium Belgian chocolate and edible gold, and arrive garnished with a Swarovski Nirvana Montana blue crystal ring that can be kept as a souvenir.
"We wanted to offer an experience where guests could take something special home with them, and it's perfect for a bachelorette party or a special occasion," owner John Arakaki told ABC News, likening the cocktail takeaway to the nostalgia of finding a prize in the bottom of a Cracker Jack box.
11 Epic Milkshakes to Beat the Heat
Decked out in high curved wood walls, a gleaming black marble bar and white snake-skin stools inspired by old Hollywood studios, the ambience at The Powder Room is approachable yet glam.
Meanwhile the rest of the cocktail menu, created by Luke Andes (Providence), Nadia Underwood (STK), and owner John Arakaki (St Felix), includes ambitious flavor and texture pairings, if not quite as astronomical prices.
Consider one of the other spiked milkshakes ($10-$13) such as the Steel Magnolia, which features "Zing red velvet vodka blended with red velvet cake, vodka soaked cherries, cream cheese frosting, crushed salted pretzels and vanilla ice cream topped with cream cheese whipped cream."
Elizabeth Karmel's Bourbon Pecan Pumpkin Pie Milkshake
Of the non-dairy cocktails, Chasing Summer mixes Saint George Botanivore gin with Cardamom Rosemary syrup and fresh-squeezed lime juice for a light, bright sipper. And the Ginger Grant swirls D'usse VSOP cognac with unfiltered organic fresh squeezed apple juice, lemon juice, sea salt and Cock and Bull ginger beer for an autumnal refreshment.
But for now, the star of the bar appears to be The Velvet Goldmine, with its gleaming bauble and hefty pricetag.
"If it sells, we're going to keep rolling with it," said Arakaki.