— -- While some women credit using at-home fertility testing kits with helping them start their families, one expert says the popular kits should not be viewed as replacements for seeing a doctor when struggling to conceive.
"I was 23 when I started to try having a baby," Melissa Holmes, 30, a blogger and stay-at-home mom from Utah told ABC News. "We were young and in my fertile years, and so I assumed ... it was going to happen right away."
"We began actively trying, and we got pregnant the first month we tried, and had a miscarriage," Holmes said. "So we assumed we could get pregnant, but after almost a year of trying again ... we weren't able to get pregnant."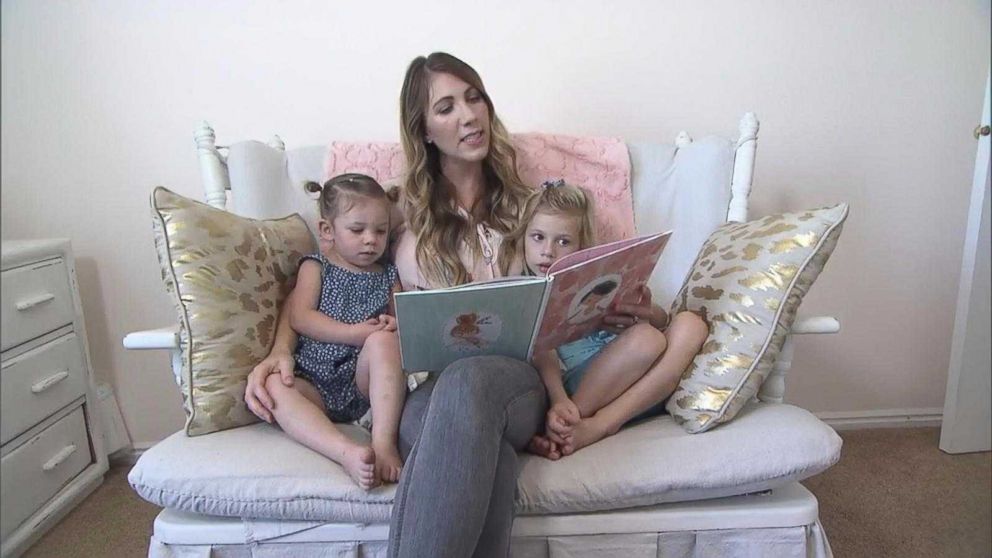 The nonprofit group Resolve: The National Infertility Association estimates that one in eight couples in America struggle to get pregnant.
Some of the most common options available at most drugstores include ovulation trackers, fertility monitors and ovarian reserve tests for women. There are also some fertility tests available for men.
After struggling to conceive, Holmes said she decided to use ovulation test sticks, one of the most commonly used at-home fertility tests. The sticks detect hormones that show when women are ovulating, thus indicating the days of the month when they are most fertile.
"It was pretty easy to do, and I did it every day to track my cycle and learned how my cycle worked and what days were best," Holmes said. "After five months of using the sticks ... we found out we were pregnant, and that pregnancy went to term, and she is now six years old."
Jennifer Brenan, 42, an IT specialist, blogger and mother of three from Virginia, says she also used ovulation test sticks at home to help her become pregnant for the first time at age 35.
"It took a few months, but they worked," Brenan said. "For me, it was worth it. It just helped knowing that I was ovulating and even able to get pregnant."
Using at-home fertility testing methods can be significantly more affordable than going into a clinic for testing. According to some estimates, the average cost of an at-home fertility test is about $40 per month, while at the doctor, a round of testing costs $150 on average.
"These at-home tests saved us, I would say, thousands of dollars," Holmes told ABC News. "It saved us thousands of dollars, when we were newly married, we were pinching every penny."
Dr. Jennifer Ashton, ABC News' Senior Medical Contributor and an OB-GYN, said that at-home fertility kits should not be viewed as an alternative to going to the doctor, but should be used just as a starting-off point, as they are often not able to test for many other factors that may contribute to infertility.
Ashton added that it is important to note that sperm is responsible for approximately 30 percent of infertility cases, which kits marketed towards women do not address. Age is also not the only determining factor for infertility, as is often a misconception, according to Ashton.
Finally, Ashton said her concerns about at-home fertility tests and apps are that many women might not fully understand the implications, or the results, of tests they self-administer, which is what makes an experienced and credentialed professional vitally important.