— -- As many coffee places increase prices, at least one café has found a way to keep costs low and boost their profits at the same time –- by using the honor system.
At The Vault in Valley City, North Dakota, customers swipe their own credit cards or drop cash through a slot after helping themselves to coffee and pastries. There are no baristas, and not even an employee on hand to restock or clean up.
10-Hour 'Pay It Forward' Line Ends With Customer No. 458
The Future of Coffee Shops? London Café Charges By The Minute
"People do a really good job of cleaning up after themselves," David Brekke, who owns the shop with his wife, told ABC News.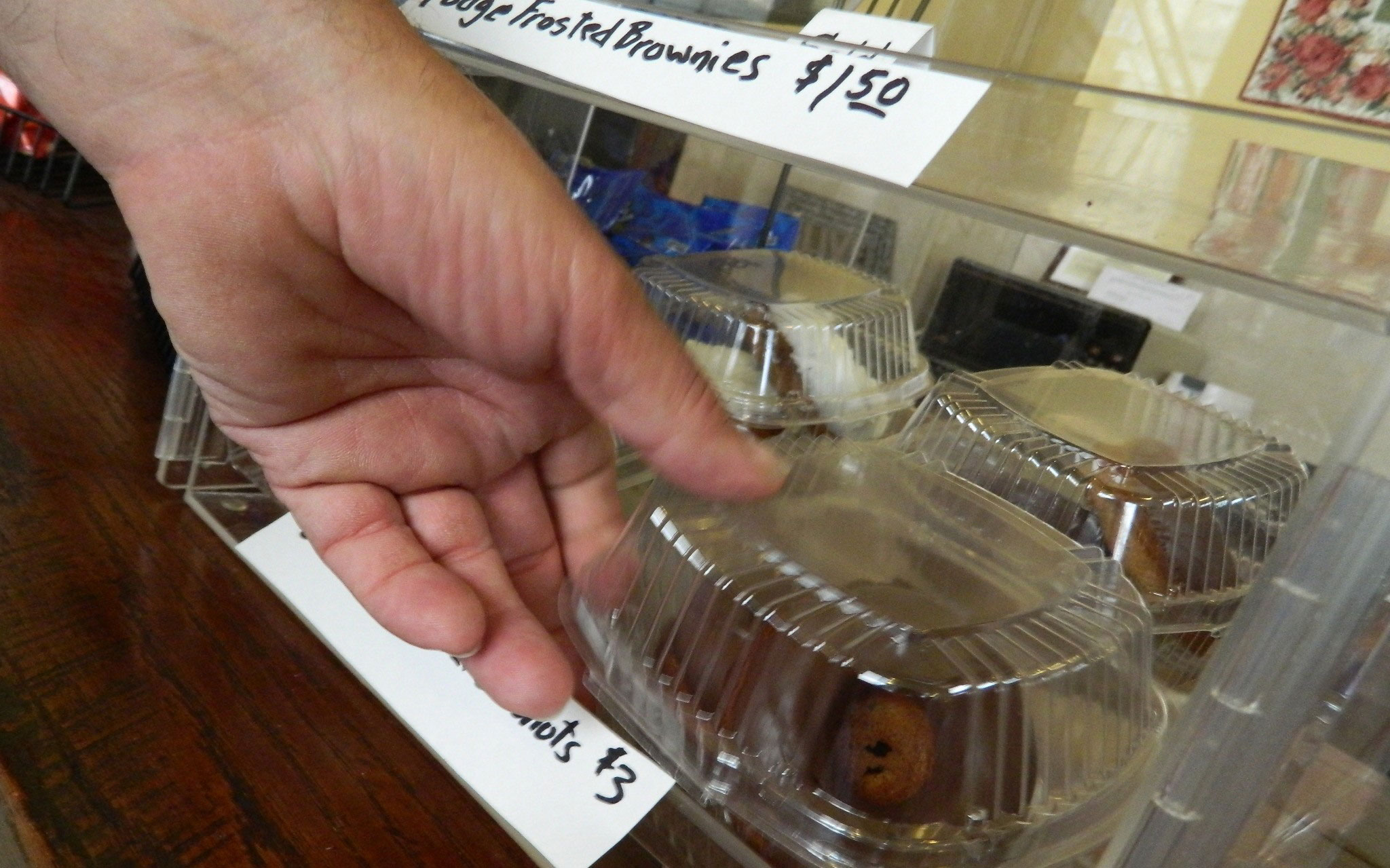 "There's nobody at all. My wife opens in the morning, she bakes baked goods, restocks and cleans," he added. "During the week, usually one of us will stop in during the day to do restocking as necessary, but it's usually not. And I close up at night."
Prices are listed near the items, and customers are responsible for charging themselves, paying by cash, credit card or check. Stealing isn't really an issue, said Brekke, a business consultant who opened the shop last October.
"People love it," he said. "It's kind of an extension of people's living rooms."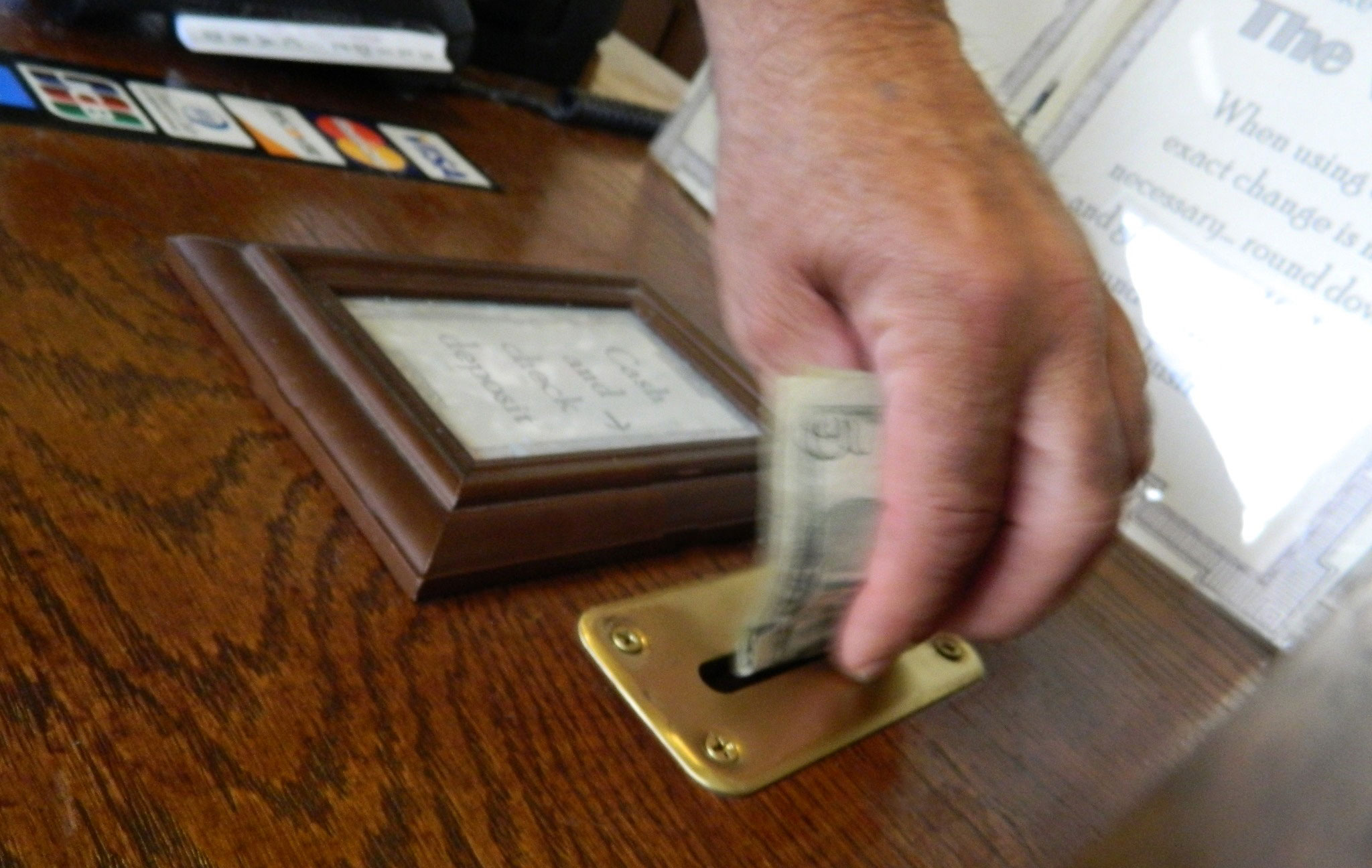 And it's been a success.
Not having to hire employees helps Brekke keep the prices low -- a regular coffee is just 75 cents -- and profits have been better than expected, he said. A sign hanging in the shop tells customers to "round down and give yourself a break or round up and help up stay in business."
It's hard to launch epic pay-it-forward lines without an employee to ferry those transactions, but The Vault customers are generous in a simpler way. When they have cash to spare, they donate to the shop.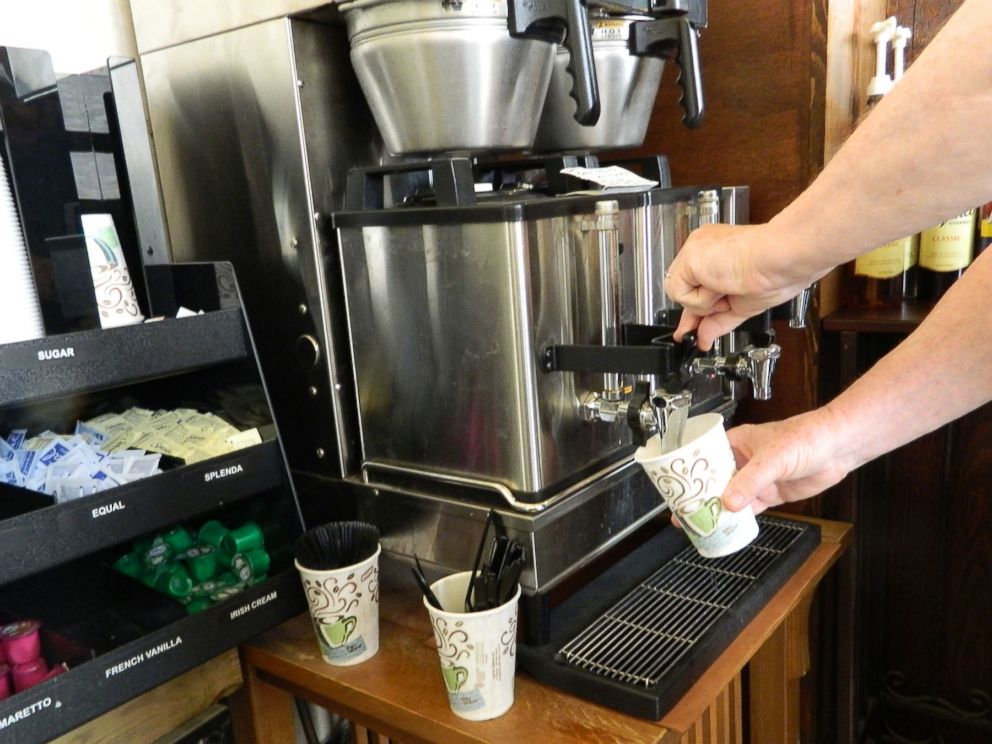 "Between rounding up and donations, we're 15 percent over," Brekke said.
"Some people just make donations," he added. "They come in, they aren't using the facility for the coffee or the baked goods, they're there because they want to hang out with their friends. As a result of spending time there, they throw in some money just to help us out. Which is amazing because we don't ask for it."
Brekke knows the self-serve model wouldn't work everywhere, and says Valley City's close-knit community is what makes it so successful.
"The community feels like a very large family. I meet people that I haven't met before on a regular basis, but everyone knows everyone else to some degree," he said. "And there's a comfort in that. I think it brings out the best in people."