— -- Hot cars can be a threat for children even during the cooler months of the year, according to new findings released today by Consumer Reports.
The new warning for parents states that even though the hot summer months have ended, the temperatures inside a closed car can still rise to potentially fatal levels for young children.
"It can happen even in the milder temperatures," Janette Fennell, the founder and president of the website Kidsandcars.org, told ABC News. "Our vehicles kind of act like a greenhouse."
The new Consumer Reports findings warned it is a misconception that heatstroke deaths in vehicles only occur during extremely hot days.
"Temperatures that might seem comfortable for adults can quickly become dangerous for children," Dr. Orly Avitzur, Consumer Reports' medical director, said in the new report, adding that elderly people and those with cognitive problems may also be at risk, "If they're left in a car on even a mild day."
So far this year, 39 children have died in hot cars, according to the National Highway Traffic Safety Administration.
ABC News' Gio Benitez met up with Consumer Reports' director of operations Jennifer Stockburger at a test site to see firsthand just how high temperatures rose inside a vehicle during an autumn day when the outside temperature was approximately 75 degrees Fahrenheit.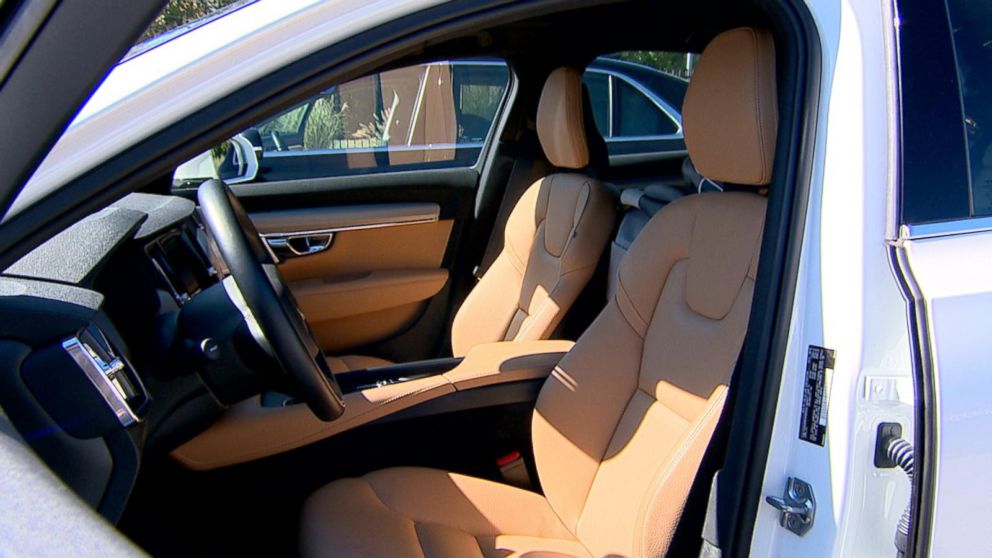 Stockburger set up both a light-colored sedan and a darker colored one to additionally see if the car's outside color would affect the temperature on the inside.
"We're at about 74 degrees, very close to the ambient temperature," Stockburger said from inside the lighter colored sedan. Inside the dark-colored sedan the temperature was approximately 75 degrees at the start of the test.
After 30 minutes, the temperature inside the dark sedan soared to 98 degrees and reached 94 degrees in the light sedan. After an hour, the temperature inside the dark sedan reached 104 degrees, while the temperature in the light sedan reached 99.2 degrees.
Despite the 5-degree difference in temperature between the light sedan and the dark sedan, Stockburger emphasized that both vehicles are still going to heat up quickly.
"It doesn't matter if you're in a light-colored car, light-colored interior, you're still going to get warm," she said. "You should never leave any child unattended in a car."
Stockburger added that at the "105 range, babies are in trouble."
Fennell adds that a child's body is incredibly vulnerable.
"They don't have the ability to get that heat out of their body," Fennell said. "They're going to heat up three to five times faster than an adult."
The American Academy of Pediatrics reiterates Consumer Reports' findings on its website, saying, "Children can die when left in a closed car or truck even when the outside temperature is not that high."
The academy provides tips for parents and caregivers to avoid hot car deaths on its website, recommending them to always check the back seat to make sure children are out of the car before walking away, to avoid distractions while driving and to be extra alert when there is a change in your routine. Another tip they provided was to leave your cellphone or purse in the back seat so that you are forced to check the back when you arrive at your destination.