— -- Before Super Bowl fever, there was the fierce competition for fish under the Minnesota ice.
Although the state is preparing to host its first Super Bowl in 26 years, the "Land of 10,000 Lakes" serves every year as the home of the Brainerd Jaycees $150,000 Ice Fishing Extravaganza, the world's largest ice fishing tournament.
In below freezing temperatures last Saturday, more than 10,000 competitors from around the country paid $50 to drop their fishing lines into the iced-over Gull Lake, trying to win the grand prize: a brand-new pickup truck or over a hundred other prizes.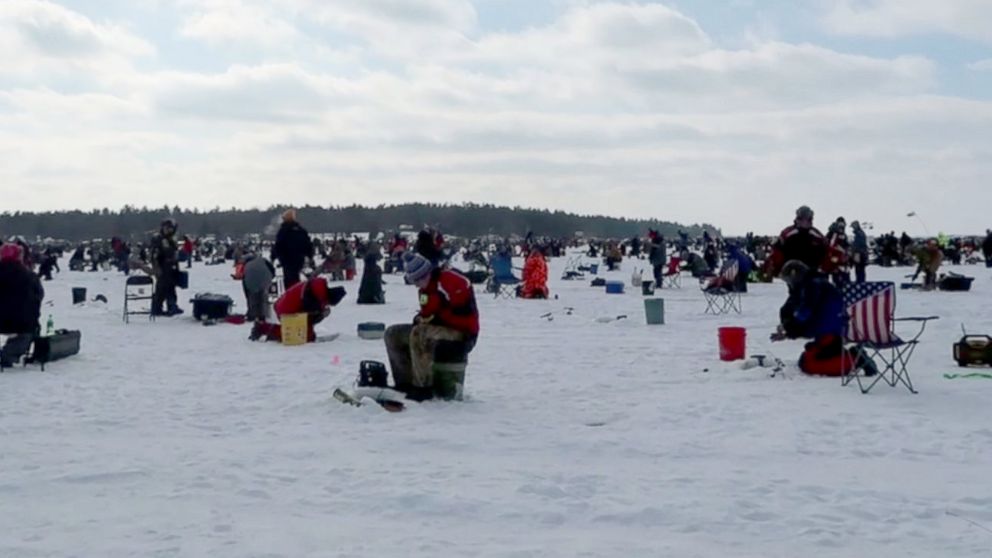 "We don't do things real small around here," said Frank Soukup who works with the Grand View Lodge, one of the local sponsors of the event. "We blow it out and make it as big as possible."
For three hours, the anglers tended to their lines, drank beer and caught up with old friends atop the 18-inch thick ice.
There is strategy involved.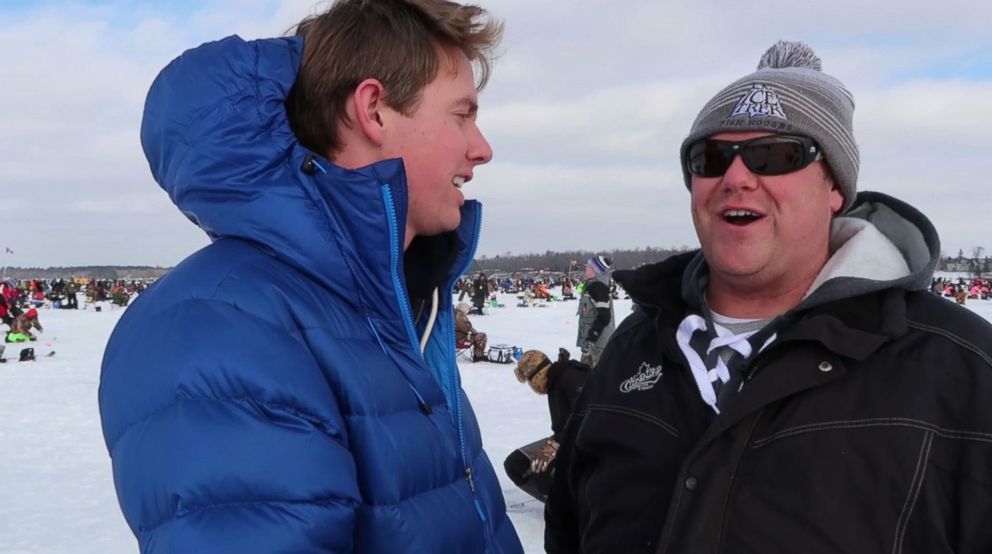 Jason Bahr, the fishing coach at a local high school, encouraged his team to focus on the deepest section of the lake.
"We've always had our luck deep, [our lines] are 50 feet deep," Bahr told ABC News. "We're a foot or two off the bottom."
Stephan Lyogky of Hartville, Ohio, caught the winning fish this year: a 3 pound, 10 ounce northern pike.
While most walk away empty-handed, the tournament organizers say the event has raised more than $3.3 million for local charities since its inception in 1991.
As for the fish, after they were weighed, they were returned to the icy lake waters.