— -- A set of rare, identical triplets has returned to the Texas hospital to meet the doctors who cared for them while in the neonatal intensive care unit.
"[I was] definitely thanking them all," mom Stephanie Harris of League City told ABC News today.
"It was overwhelming stepping in to the hospital again, [but] it was incredible," Harris said. "This time, [I was] able to bring my babies in and they are so healthy and doing great."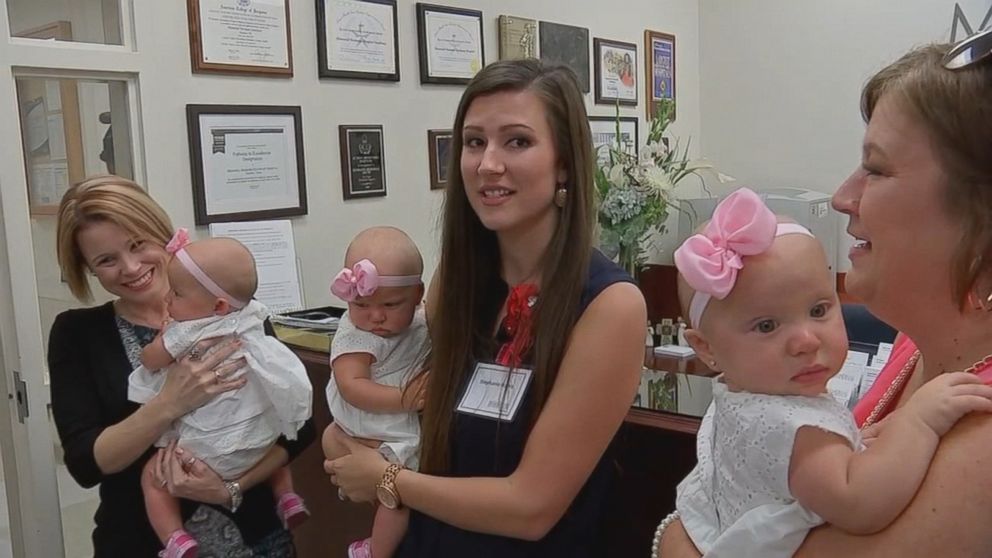 Kinsley, Savannah and Addison Harris, now 8 months old, were born on Dec. 1, 2015. The sisters ranged from 3 pounds to 3 pounds, 5 ounces.
Because they came 10 weeks early, the girls spent over a month in the NICU.
"It was actually a very complicated pregnancy," Harris said. "The entire process was very difficult and stressful. We had early labor two times. All three of them shared the same placenta. It made it a lot more risky. All of them were fighting for the same nutrients that usually one baby receives."
After five weeks, the Harris triplets were discharged from the hospital.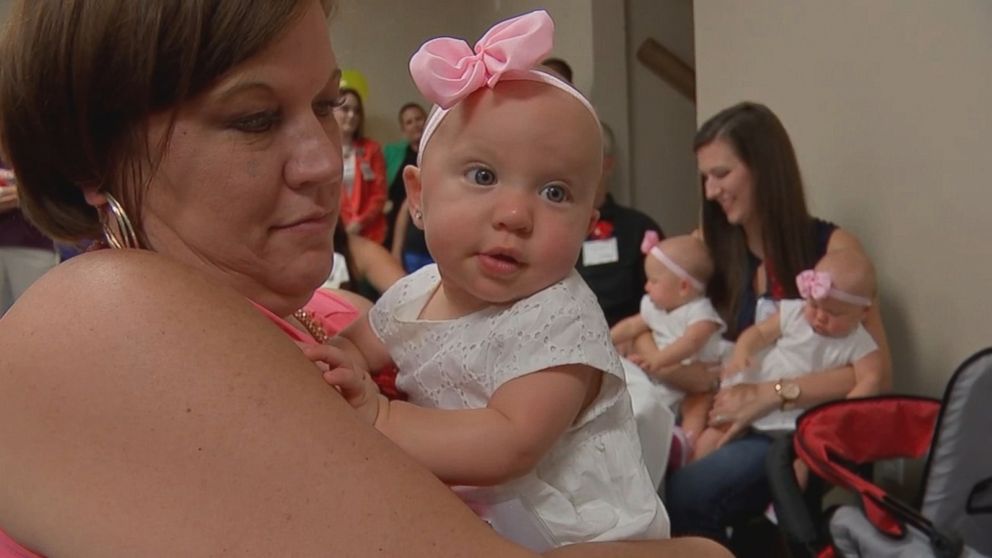 They were the first set of identical triplets to be born at Memorial Hermann Southeast Medical Center in Houston.
And while Harris and her husband, Brad, were thrilled to have their newborns home, Harris said she was disappointed they didn't get a chance to say goodbye to the medical professionals who were there through it all.
On Aug. 5, Harris returned to Memorial Hermann where she, Kinsley, Savannah and Addison visited with seven nurses and one of the doctors.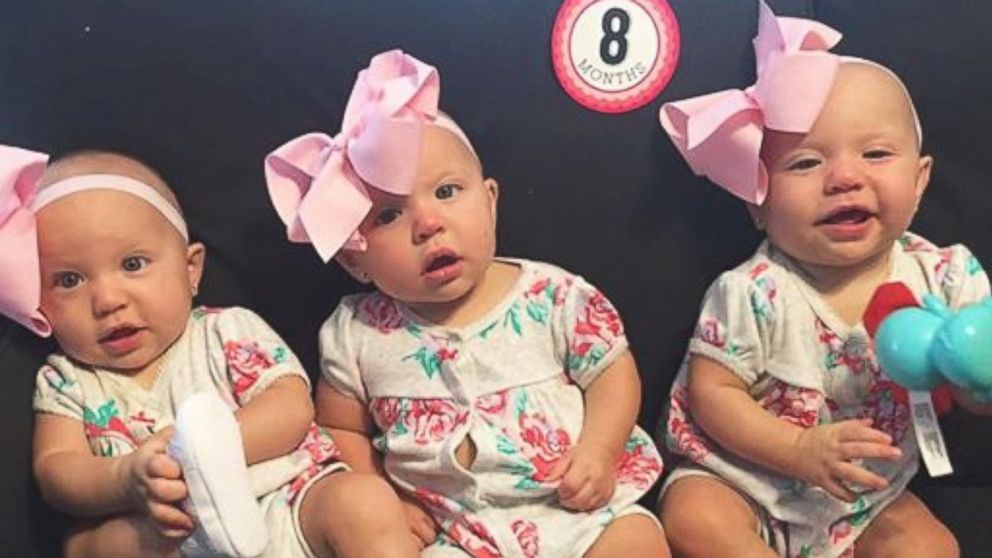 "They're here for a visit, not because they have to be and that's the best part and it reminds you why you do the things you do," Nikole Keenan, director of Women's and Children's Services, told ABC's Houston station KTRK-TV.
As for life with triplets, Harris said it can be challenging at times.
"It has its ups and downs for sure," she said. "They're 8 months old now, so they're personalities are coming out like you wouldn't believe. They're so adorable."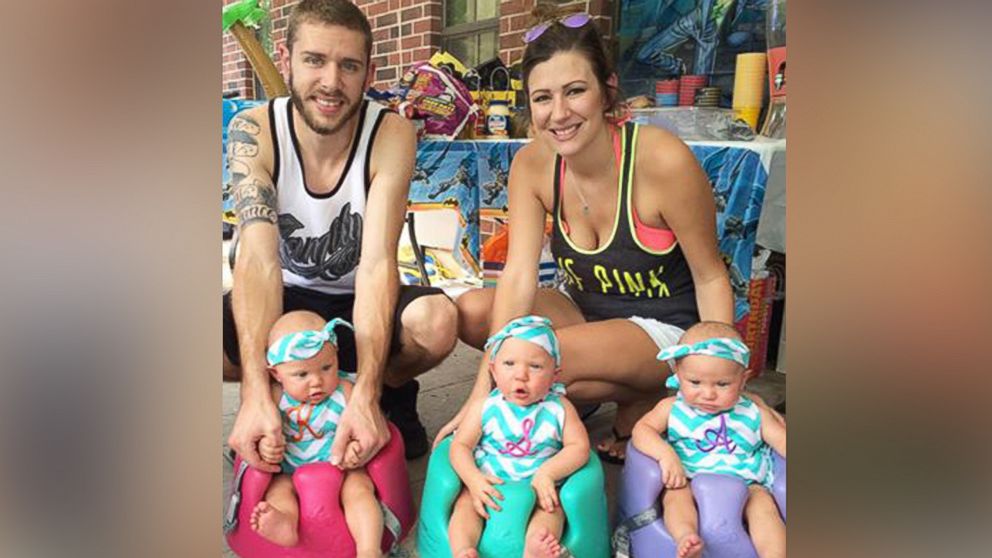 Harris said all together, the girls go through 100 diapers per week and 8 baby food jars, plus one whole can of formula, per day.
The Harris family has another reunion scheduled for this October, in the NICU where the triplets stayed.