— -- Meet Jamie "Canhead" Keeton. He's also known as the "human suction cup."
Keeton, 47, has a "mysterious" medical condition in which his skin can act like the suction cups on an octopus' tentacles, according to Dr. Win Myint, Keeton's doctor in Oak Lawn, Illinois.
Myint told ABC News that Keeton's skin can "suck up things." He can stick cans, bottles and other inanimate objects to his head and other body parts without them falling off.
"I'm not quite sure why his skin is like that, but he is definitely not sick and in fairly good shape," Myint said. "It's a mystery."
Keeton said he first discovered his unique ability over 20 years ago.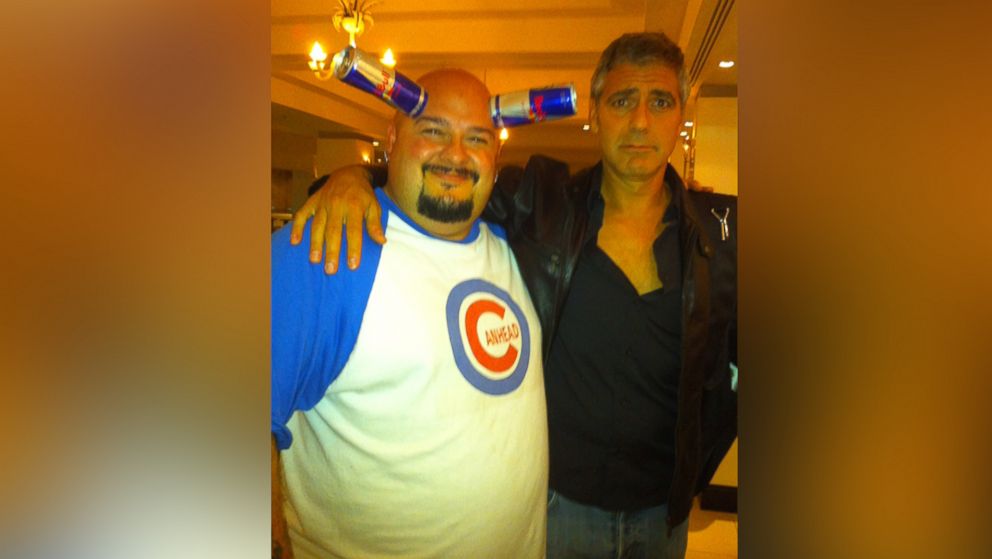 "I had shaved my head for the first time," he explained. "It was a hot day, and I was trying to cool my head down by holding a soda pop to it. But then the team hit a home run and I let go of my soda to try and grab the ball, but I missed. Then I was like, 'Where's my drink?'
"It turned out, it was stuck to the back of my head horizontally and the drink was pouring out. Everyone was laughing," he remembered.
Keeton said that he can stick "just about anything" to his head and the rest of his body, except for "porous" materials like clothing.
"I'm famous for cans, but I can do other objects: cellphones, keys, bottles," he said.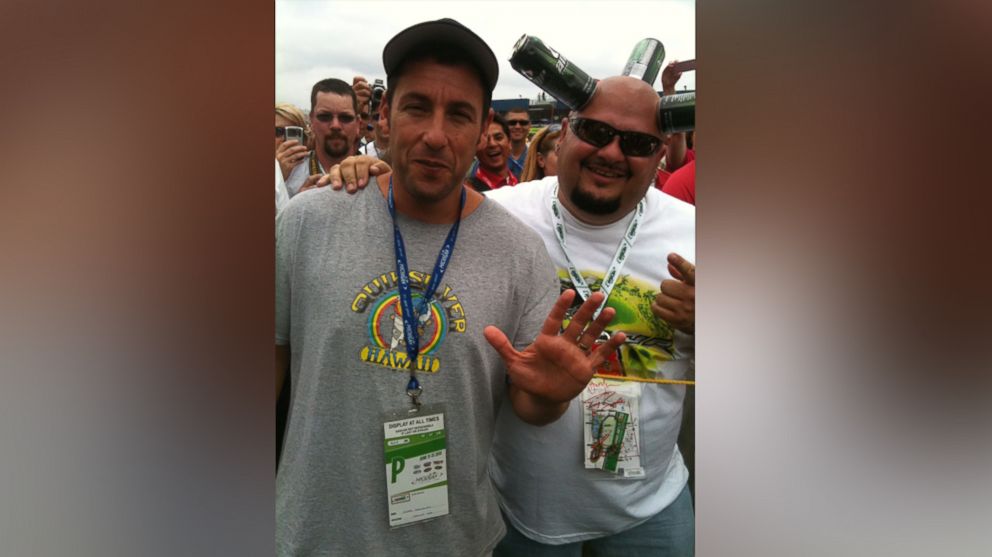 The 47-year-old realized his ability was so entertaining to people that he's built a full-time career out of it.
"In the last five years, I've made it into a business," Keeton said. "People pay me to wear their products, to advertise their names or business on my shirt or cans. I also MC events, concerts, sporting events, parties, anything."
He added that at one NASCAR event, he had 80,000 pictures taken of him in one day.
The "human suction cup" has also gotten to meet famous people -- including George Clooney, Adam Sandler and Luke Bryant -- thanks to his unique talent.
"It's exciting for me and my friends and family," Keeton said. "But I try to stay humble. One of my friends said if my head gets too big, he'll knock me out."