— -- This story is quite a yarn.
Brady Gose, a 7-year-old Indiana boy, is now the fifth person in his family to wear a now 61-year-old sweater that the past two generations of boys in his family have all worn for their first grade school picture.
The grey sweater has made Brady a local celebrity in Brownsburg, his dad Chuck Gose told ABC News today.
"Just the other day, my son Brady told us he thinks he can be more famous than Tom Brady," Chuck laughed. "He thinks it's great and he knows the sweater is very special to our family."
The sweater was first worn 61 years ago by Brady's great-uncle in 1954, Chuck said. His dad -- Brady's grandfather -- later wore it in 1958 and the youngest of the three brothers in that generation then wore it again.
"As far as I know, my grandma just purchased it in 1954 and then had my dad and his two brothers all wear it for their first grade picture day as a novelty," he said.
Chuck got the sweater himself in 1982 for his first grade picture day, he said.
"It so happened the sweater stayed with my branch of the family, though I had other cousins," Chuck said. "My mom, she was very sentimental and she wanted me to carry on the tradition, and at the time, seven-year-old me said I'd pass it down to my son -- or even daughter if I didn't have a son -- as well."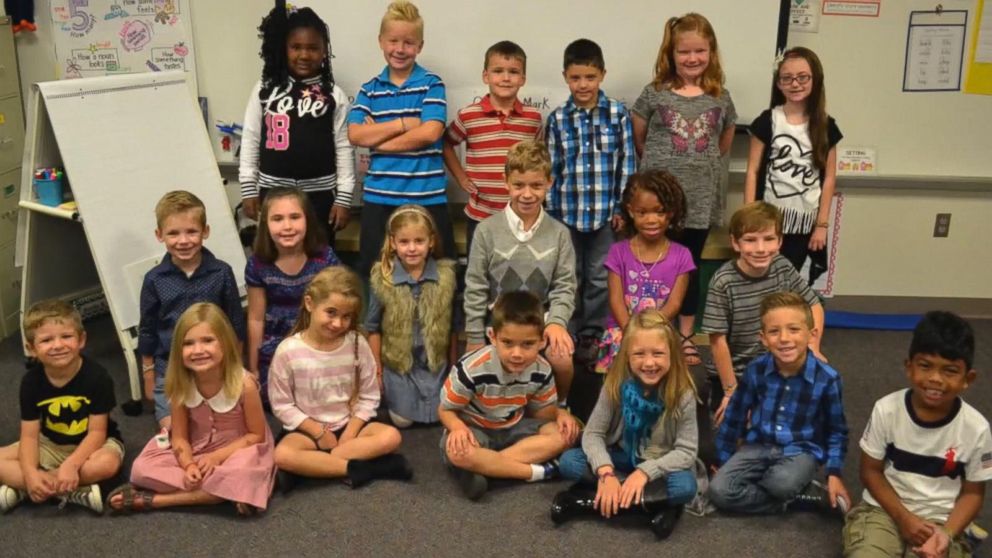 That time finally came this past week when the sweater was taken out of storage after 33 years and Brady wore it to his first grade picture day, he said.
"My father passed away in 1999 before I was married and had children, so for me, this is a chance for me dad to live on through this tradition," Chuck said. "It's also a chance for Brady to learn more about the grandfather he never got to know. When I handed to him, he naturally asked a lot of questions about his grandpa. The two of them are actually pretty similar. They're both quite the jokester."
Though he's only seven, Brady already knows he's going to pass down the sweater to his own children in the future, Chuck said.