— -- Thanksgiving is just around the corner and one New York City restaurant is gearing up for its annual turkey day dinner that is fit for a king.
For the third year in a row, the Old Homestead Steakhouse in the city's Meatpacking District is serving up a costly Thanksgiving--this time, valued at a whopping $50,000.
ABC News reporters tasted the extravagant meal and are happy to report that the dishes most certainly lived up to the hype.
The star of the table, an $85 per pound, free-range, organically raised turkey, was deliciously seasoned with an exotic spice mix imported from the Middle East. It was basted with imported $17-an-ounce extra virgin olive oil from Italy.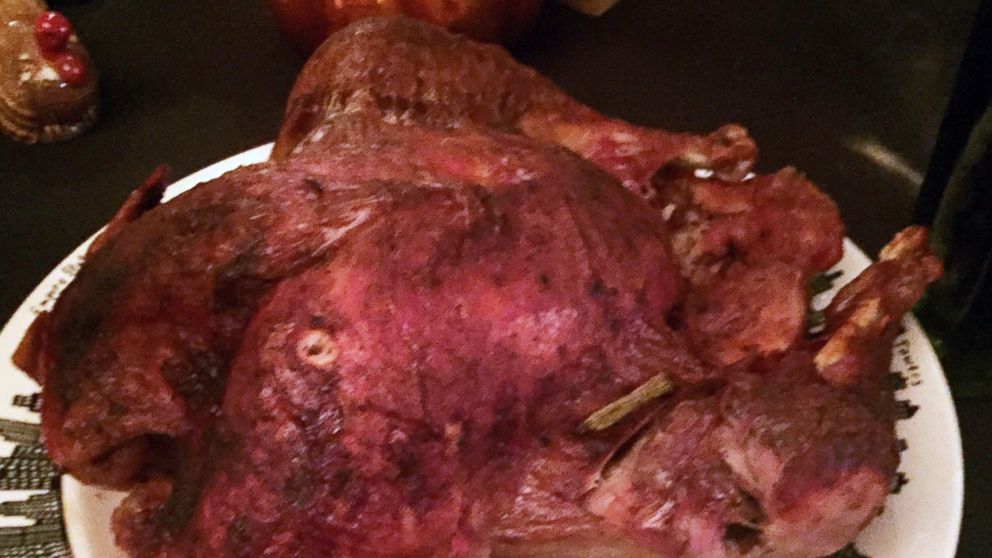 The turkey stuffing was more than your average stale bread and meat. Old Homestead took it up a notch by adding $465 per pound imported Japanese prized Wagyu beef, $54-a-pound foie gras and $46-a-loaf sourdough bread imported from the U.K.
Co-owner Marc Sherry told ABC News that it's these unique elements in each recipe that make the dinner exceptional.
"I have to say that when someone pays $50,000 for this dinner, I hope he's not counting calories," Sherry said, with a laugh. "The culinary team here at Old Homestead goes through great lengths to find the ingredients that make this so special. It's a collaborative effort of all the culinary staff here."
He added: "Our executive chef just wanted to bring Thanksgiving dinner to another level and this year, we definitely have."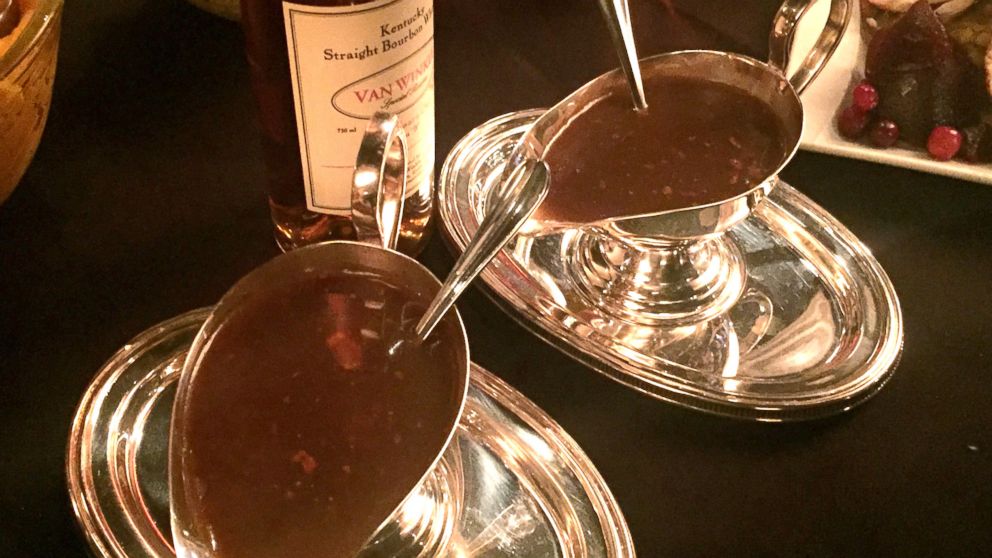 The rich meal is also accompanied by out-of-this-world gravy that has been infused with bourbon priced at $2,890 a bottle. The steakhouse's orange cranberry sauce included wine from France that costs $1,750 bottle. There were two kinds of mashed potatoes: sweet potatoes topped with $1,600-an-ounce caviar and garlic mashed with creamy $35-an-ounce imported white Stilton cheese.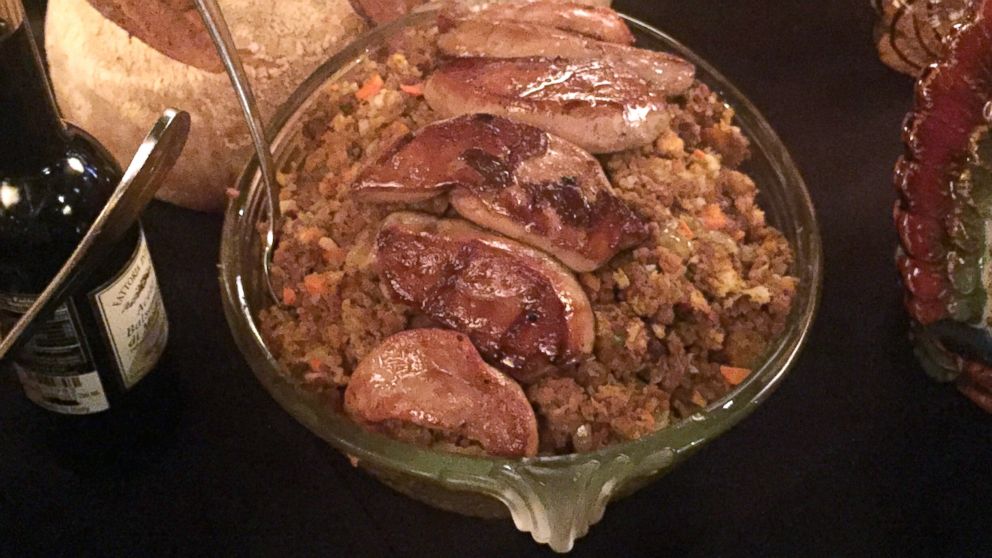 Diners will finish off with a homemade pumpkin ice cream dessert that includes $4,200-a-bottle rum-infused eggnog sauce.
In previous years, the Old Homestead included an engagement ring in the Thanksgiving dinner. For 2016, the package includes other non-edible delights like a Fifth Avenue shopping spree, a one-night stay at the renowned Waldorf Astoria hotel, four tickets to the Nov. 20 NY Giants-Chicago Bears football game at MetLife Stadium in New Jersey and four tickets to prime seating at the iconic Macy's Thanksgiving Day Parade.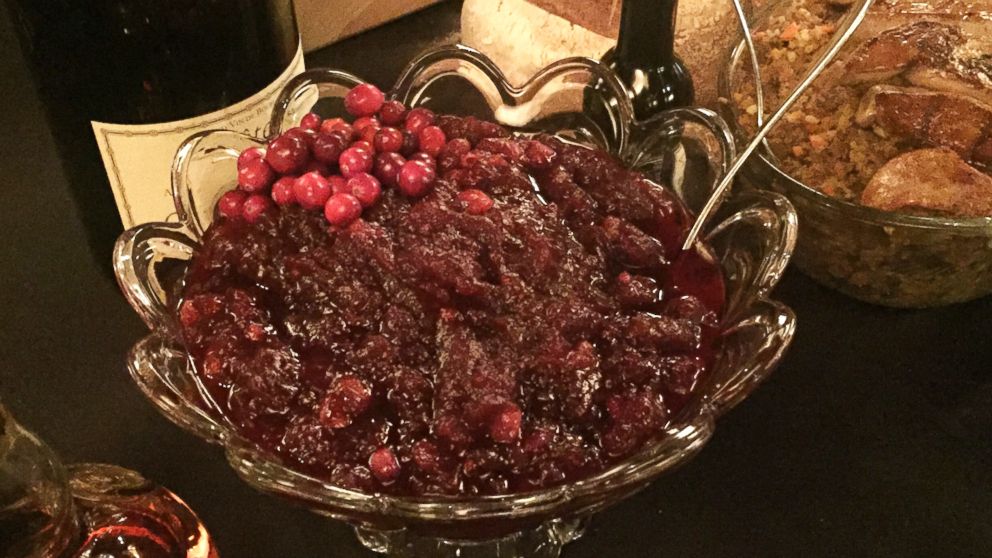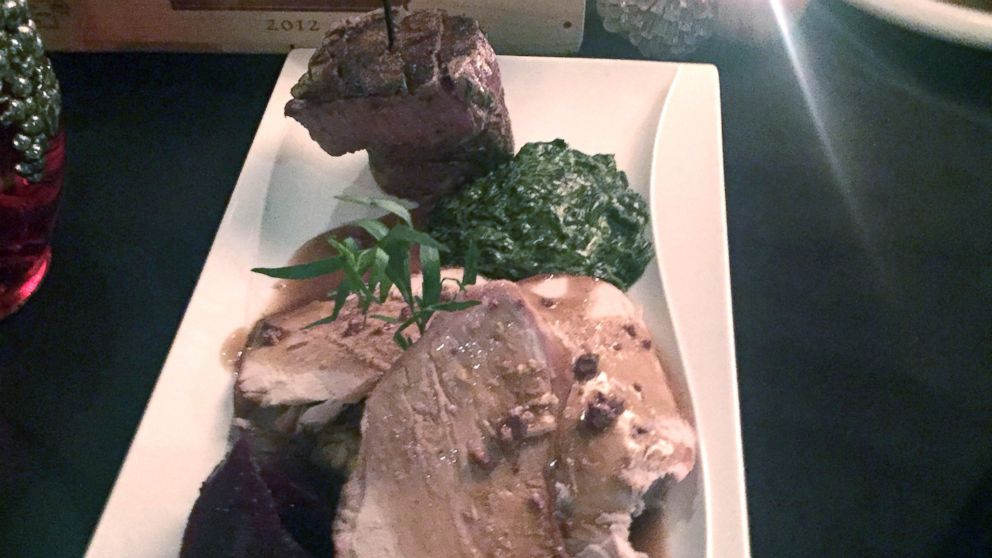 If you're wallet isn't deep enough for the over-the-top dinner, Old Homestead is also offering a traditional Thanksgiving entrée called the Beef 'n Bird with a 10-ounce USDA prime filet mignon for a much more affordable $85.
Old Homestead is hosting the special dinner for just three parties of eight.