— -- Ease and affordability make pasta a perennial favorite, but artisans have turned this humble pantry staple into nouvelle cuisine.
With ingredients like spring water and quality semolina flour and after being pushed through a bronze extruder, a pound of gourmet spaghetti could cost 10 times the average price of supermarket spaghetti. But does pricier mean tastier? "Good Morning America" asked Luca Donofrio, the head pasta maker at Eataly in New York City, to conduct a blind taste test comparing dried spaghetti at three price points: $1, $2.50 and $10 a pound.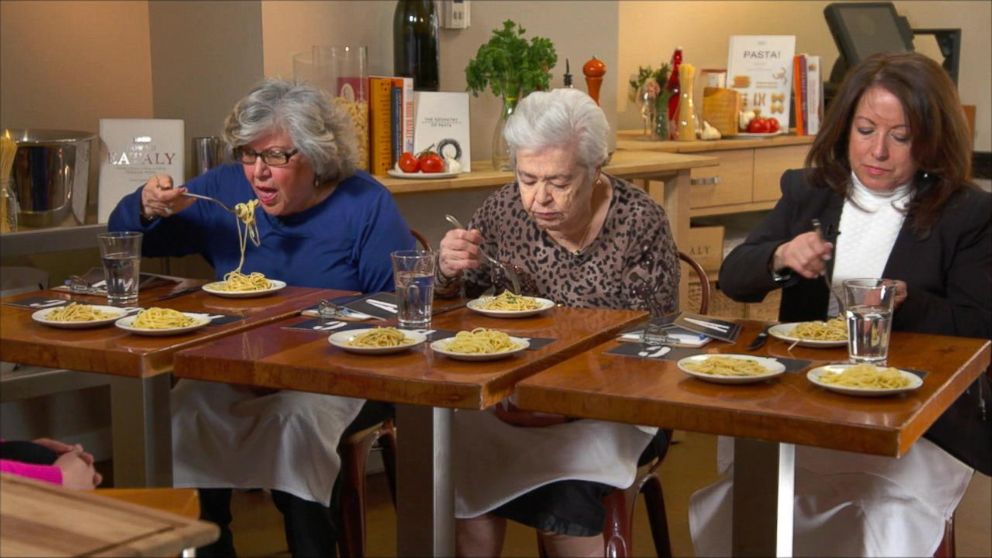 Donofrio cooked the pasta and dressed it simply with olive oil and garlic, and we invited three experts — nonnas ("nonna" is Italian for "grandmother"), to take our taste test. The nonnas were asked to pick their favorite and the one they thought was the most expensive.
It was a three-way split for favorite and a split vote again for the most expensive. Nonna Romana Sciddurlo chose the pasta labeled C as her favorite and the most expensive. Like the other grandmothers who took the test, she considers herself a pasta expert. She makes her own pasta and has had her recipes featured in her granddaughter's cookbook, "Cooking With Nonna."
The pasta Sciddurlo chose? The one that cost $1 a pound — showing tasty doesn't have to be expensive.