A Michigan restaurant is riding a wave of increased business this summer, after offering customers a new, water-based service: jet ski pizza delivery.
After noticing a bottleneck of boats at the nearest dock with customers coming inland to pick up a pie, The Long Lake Grocery in Traverse City, Michigan, decided to bring its slices to the sea.
Best Girlfriend Ever Makes Boyfriend Birthday Pizza Cake
NYC Mayor Bill de Blasio Does it Again -- Eats Pizza in Italy With a Fork
"There were boats lining up to get on the dock to come get their pizza and other goodies," owner Nick Ferrugia told NBC's 7&4 News. "So I thought there's got to be a better way."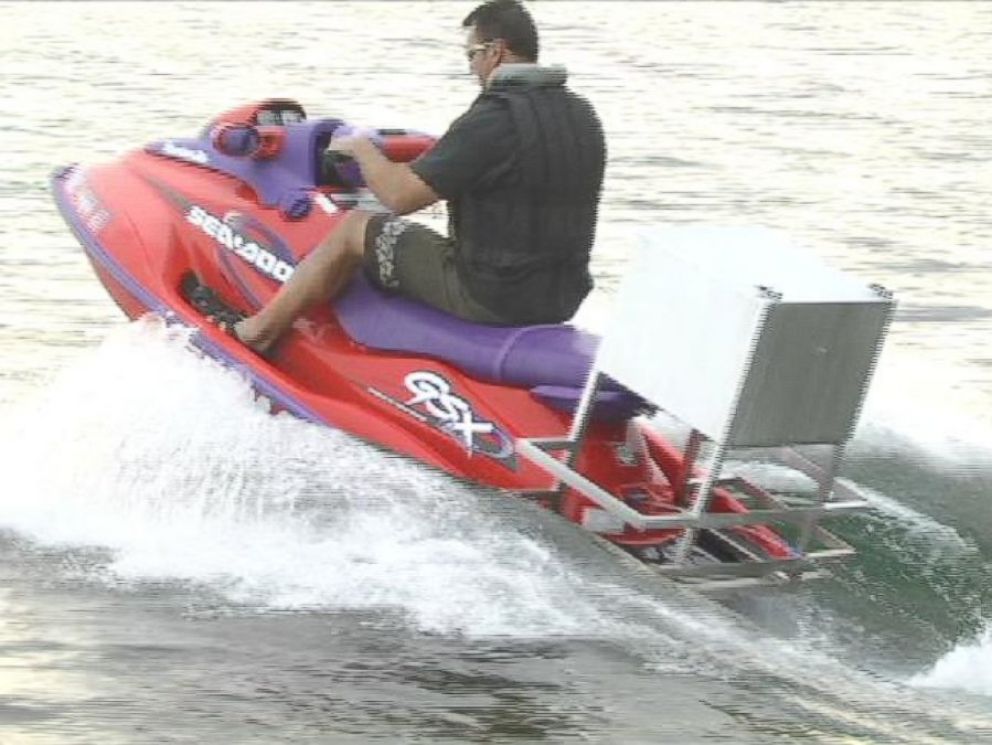 The Long Lake Grocery describes itself as "a landmark in Grand Traverse County since 1903" and "a convenient stop for groceries, beer, wine, liquor, bait, movie rentals, and lottery tickets." But it is their pizza that has locals dialing from the skiff.
After commissioning a friend to build a floating carrier for the back of a jet ski, Ferrugia put on a life vest and turned on the gas with one mission in mind: deliver pies to boathouses, docks and schooners.
The carrier fits six pizzas at a time and can handle speeds of 65 MPH. But Ferrugia usually goes slower, so as not to scramble any toppings, according to the report.
If the response on social media is any indication, nearby residents appear happy to pay the $3 fee for jet-ski delivery.
"It's genius!" posted one fan to the Long Lake Grocery's Facebook page. "True Michigan ingenuity here," championed yet another on Twitter.
ABC News' request for comment by Ferrugia himself was not immediately responded to.
"He's out making more deliveries on the water," an employee said with a laugh. "He'll have to call you back."