— -- When her baby was born nine weeks premature and required weeks of hospitalization, Taylor Richendrfer had the time off work she needed to care for him.
But she didn't have the income. Richendrfer's leave from work, like that of many other U.S. parents, was unpaid.
The Washington mom joined a growing number of parents who are using crowdfunding for what in most other industrialized countries is a guaranteed social benefit -- paid maternity leave.
"I'd been home [from work] for about a week, and the financial implications were starting to settle in," said Richendrfer, whose son was born in August.
"I just broke down to my husband and I said, 'I don't want to go back to work the day [Aidan] comes back from the hospital," she added. "Emotionally, I just can't handle that.'"
After Aidan was born, Richendrfer launched "The Aidan Skye Maternity Leave Fund" on GoFundMe and, within weeks, she said, thousands of dollars in donations came rolling in from friends, family and even strangers. She eventually raised $5,880.
American mothers pursuing a new option
More than half of American workers, 59 percent, qualify for unpaid leave of up to 12 weeks under the federal Family and Medical Leave Act to care for newborns or children or other family members who are ill, according to the U.S. Department of Labor.
But only 13 percent of U.S. workers have access to paid family leave, according to a federal Bureau of Labor Statistics report in 2016.
The U.S. is the only advanced industrialized nation without a guarantee of paid leave for new parents, according to the Organization for Economic Cooperation and Development.
As a result, thousands have used GoFundMe to raise money for maternity or paternity leave, with such campaigns bringing in millions of dollars overall, a GoFundMe spokesperson told ABC News.
Another site, Babylist, where expectant parents register for baby gifts, has some families listing a need for funds for maternity or paternity leave, said Natalie Gordon, Babylist's CEO. She told ABC News that about 250 registrants have set up funds for leave to care for a new baby or adopted child. That is a small fraction of the approximately 75,000 expectant parents who have set up registries on the platform so far this year.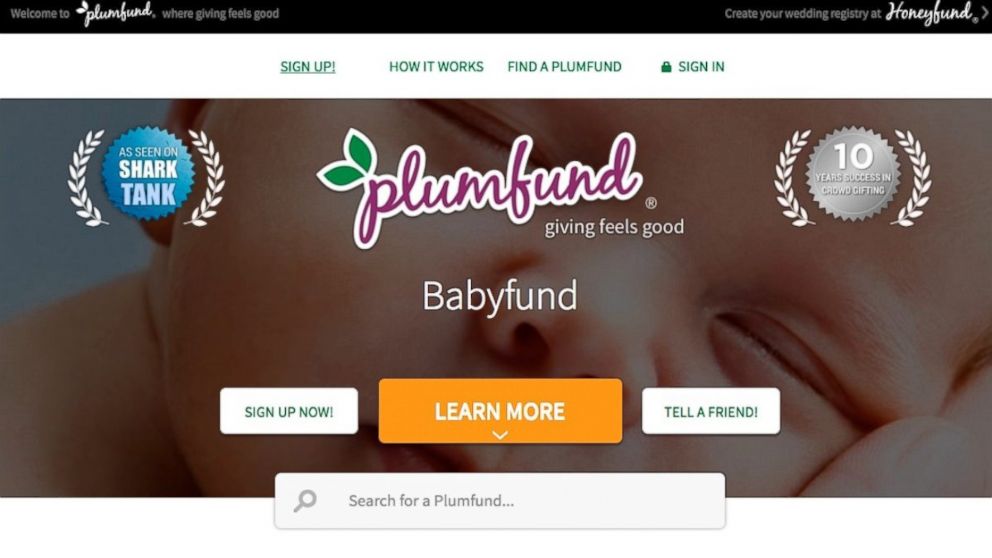 Honeyfund.com has also noticed that people are seeking donations for maternity leave through its crowdfunding platform, Plumfund.com, said Sara Margulis, CEO of Honeyfund.com. Among the company's 5,000 baby-related campaigns in 2016, about 250 sought donations to pay for maternity leave, with an average amount raised of about $350.
"Being able to give the gift of time to parents and their newborns is really enticing, and friends and family are financially backing couples in doing this," Margulis said.
But the CEO said the trend points to the need for a change in government policy.
"The trend of maternity crowdfunding is pointing to a need for better federal paid maternity leave policies that help women take the necessary time they need when they have a child," she said.
Debra L. Ness, president of the National Partnership for Women & Families, agrees.
"[W]e all need and deserve not just paid maternity leave, but also paid leave that allows us to take time off to address other family and medical needs," Ness said in a statement to ABC News, citing the high number of U.S. workers without paid family leave and paid personal medical leave. "This is evidence of our failure as a nation to adopt policies that provide the basic supports that all workers need at some point in their lives and nearly every other country provides."
One mom's success story
Richendrfer gave birth to her son four months after starting a new job as a construction administrator in a general contracting office.
Her company told her to take plenty of leave. "They were incredible through the whole thing," Richendrfer, who is now back at work, told ABC News. "As much time as I needed I could take, but it wasn't paid,"
Richendrfer's husband, Ross, received four weeks paid paternity leave through his employer. But the family was unable to fully cover their medical and household bills without Taylor's income while she was on leave.
And with Aidan having to spend his first 47 days in neonatal intensive care, it prevented Richendrfer from enjoying the mother and son time she hoped for, she said.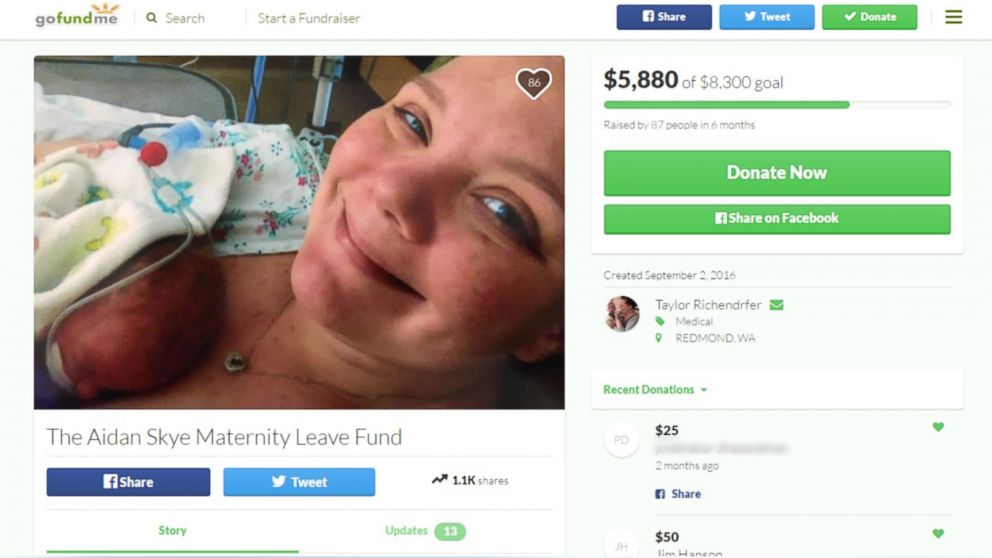 "When [Aidan} came home, then I wanted to spend some time with him there," she said.
Richendrfer considered getting a second job working from home, but later pushed the GoFundMe idea to her husband, she said.
"I said, 'Listen, if we get 100 dollars that will help. People are asking how they can help. This is how they can help,'" Richendrfer recalled.
The $5,880 Richendrfer raised on the site allowed her to cover some bills and spend stress-free time with her newborn, she said.
"As a mom, or as a parent in general, you are willing to do anything for your kids and this was me willing to do anything to spend time with him," Richendrfer said. "Ask for help when you need it and you'll be surprised what your community is capable of."
Another family gives it a try
First-time mother Grace Zandstra of Troy, Michigan is also turning to GoFundMe for financial assistance.
Zandstra didn't qualify for paid or unpaid leave under the Family and Medical Leave Act (FMLA) because she had worked less than a year at her job when she welcomed a daughter March 1, she said.
Zandstra said her company, a truck rental firm told her to take as much time off as needed after her daughter, Jemma's birth.
"Officially, legally, I don't qualify for FMLA," Zandstra said. "My company has been awesome. I let them know I was pregnant and they said, 'You'll take as much time as your doctor needs you to take. We won't take you back until you're all clear, but your job will definitely be here."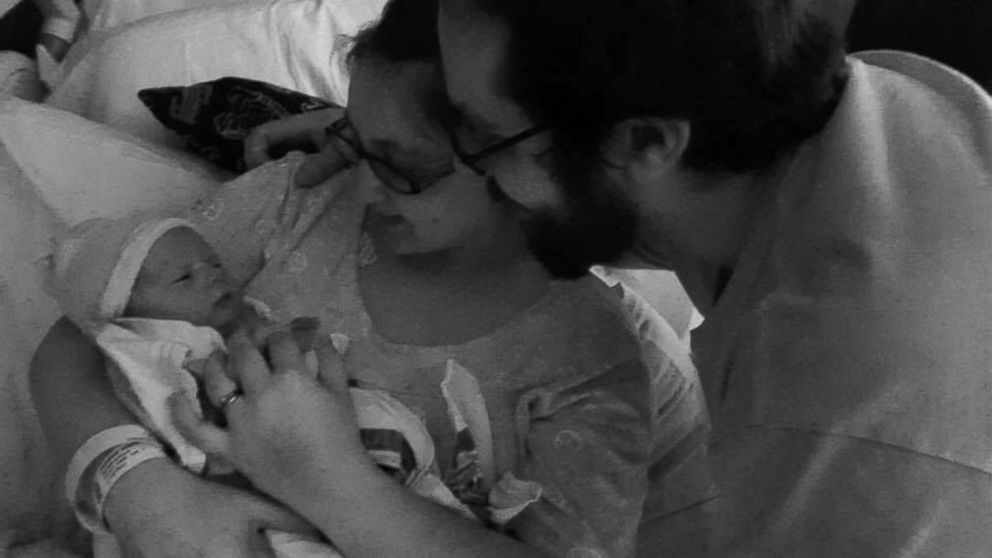 Based on her doctor's advice, Zandstra, 29, opted for six weeks of unpaid leave. Her husband, Matt, meanwhile, was able to use two weeks of his vacation time to stay home after Jemma arrived.
Losing Zandstra's income during her leave, however, caused the bills to pile up quickly.
The couple began to think, "Well, we should have worked second and third jobs," prior to having a baby, Matt said. "It's kind of a screwy system that you have to think like that when you are having a baby."
Seeing few options, the parents on March 13 launched a GoFundMe campaign, "Support Grace's Maternity Leave," with a goal of $3,000. So far, they've raised just over $400.
"It feels really bad to have to ask for that kind of help ... to put yourself out there, especially [to] everyone you know. It's really humbling and scary," Matt said. "The few people that have donated, I honestly don't have words to express how much it means."
Beyond needing money to pay for her maternity leave, Zandstra is concerned about leaving Jemma after just six weeks to return to work.
"I worry that she's not going to be ready for me to go back," Zandstra said. "I feel like I'm on a deadline to help her sleep better and eat better and adjust to taking a bottle where some kids won't do that until they're 3 months old."
Adoptive parents are crowdfunding too
Amy Dean-Gerving of Brandon, Florida is adopting her third child, a 5-month-old boy, this year, and hopes to welcome him to her home in May.
Neither Gerving's nor her husband's employer offers maternity leave for adoption, she said.
So she plans to take one week of paid vacation and four unpaid weeks under FMLA when her son arrives, she said.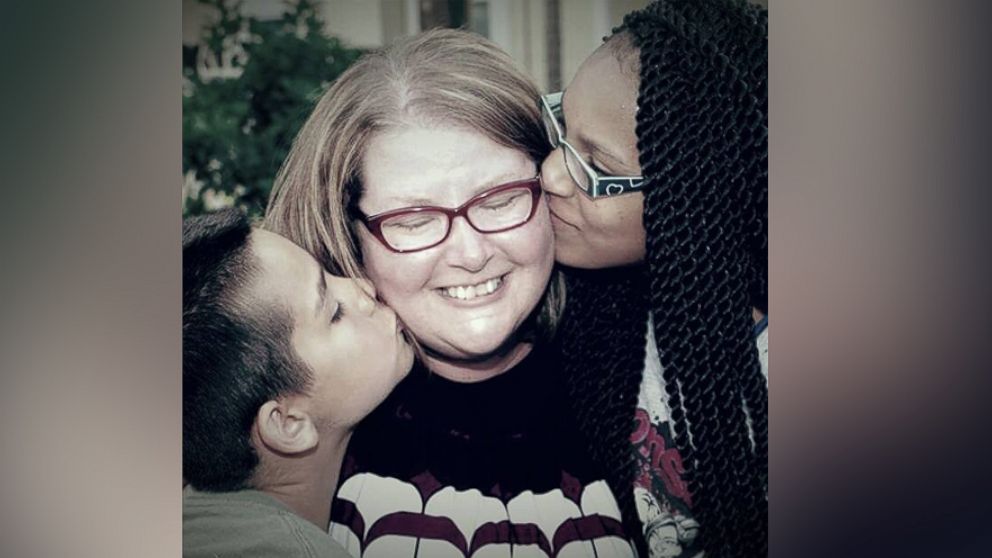 Gerving, 42, who works as an insurance claims adjuster, created a Plumfund page, "Mommy and Charlie," to raise $3,500 for her unpaid leave.
She said the money would bring "peace of mind that I can be home and help him transition into our family and not worry about how the bills are going to get paid."
"He's coming into a completely strange family, a strange home and it just breaks my heart when I have to go back to work and I don't get any of that bonding time with us," she said. As an adoptive parent, Gerving said she too needs maternity leave. "[T]o have that time with him and to be a family, is equally as important as any new mom," she added.
Out of her $3,500 goal, Amy Dean-Gerving has raised $800 thus far on her Plumfund page.
U.S. policies on maternity leave
Under the FMLA, implemented in 1993, employees who work for an employer covered by the law and who meet other eligibility requirements, such as having held the job at least 12 months and having worked a minimum number of hours, are eligible for 12 weeks unpaid leave. The other requirements include that the employer have at least 50 employees at the worker's job site.
Three states offer paid leave--California, New Jersey and Rhode Island--so long as employees meeting certain eligibility requirements. A fourth state, New York, passed a paid family-leave law in 2016 that is to take effect January 1, 2018. These various state programs are funded through employee-paid payroll taxes, according to the National Conference of State Legislatures' website.
The American College of Obstetricians and Gynecologists calls for new mothers to have at least six weeks of fully paid leave. The American Academy of Pediatrics appears to go further, calling on Congress to pass legislation that would ensure all workers get at least 12 weeks paid leave to care for children and other family members.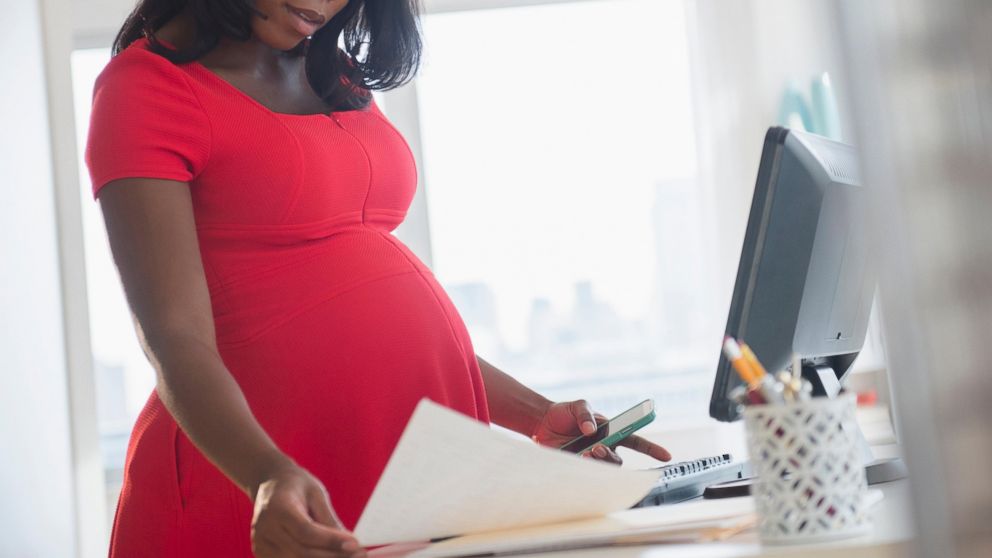 Brad Imler, president of the American Pregnancy Association, said it's important for new mothers to take as much time as they can afford to take within the 12-week period allotted by the FMLA for bonding and breastfeeding--should they qualify for the leave.
"Mothers who take advantage of the full 12 weeks have a stronger chance to bond and respond to their baby's signals of needs," Imler said. "The responsiveness of the mother and father help the child's social and cognitive development. The 12 weeks is not the end of bonding and development, but it serves as a foundation."
Some companies offer paid family leave as an employee benefit. Tech giants like Netflix, Microsoft and Etsy have all made headlines for their generous leave policies for employees who become parents.
"Etsy's 26 week, gender-neutral parental leave policy enables all new parents to spend time at home during a very special period in their lives," Juliet Gorman, Etsy's senior director of culture and engagement wrote to ABC News in an email. "It ensures that employees don't have to choose between nurturing their careers and nurturing their families."
During the presidential campaign, Donald Trump promised a family leave plan offering six weeks of paid maternity leave to people whose companies don't offer it. Trump said he would fund the leave by using the federal unemployment insurance program, which provides benefits to those who end up unemployed through no fault of their own.
Maternity leave was addressed in the Republican-proposed American Healthcare Act, but the bill never went to vote.