Maid of Honor Carries Family's Dying Dog Down Aisle for Couple
The pup was too weak to meet the bride and groom at the aisle's end.
September 16, 2016, 1:49 PM
— -- A maid of honor carried a bride's beloved dog down the aisle this month when the pup was too weak to meet her and the groom at the end.
"Both of us just dropped to our knees and started crying," bride Kelly O'Connell of Denver, Colorado, told ABC News today of her dog, Charlie. "To see him be carried a few feet, it kind of solidified for me that it's not the Charlie he liked to be. He was aging, and it hit me knowing that he lost a lot."
She added: "He was a very sweet dog. He loved everybody, but I was definitely his person."
Charlie Bear, a 15-year old black lab, was adopted by O'Connell in 2002 when she was 19 years old and living in New York.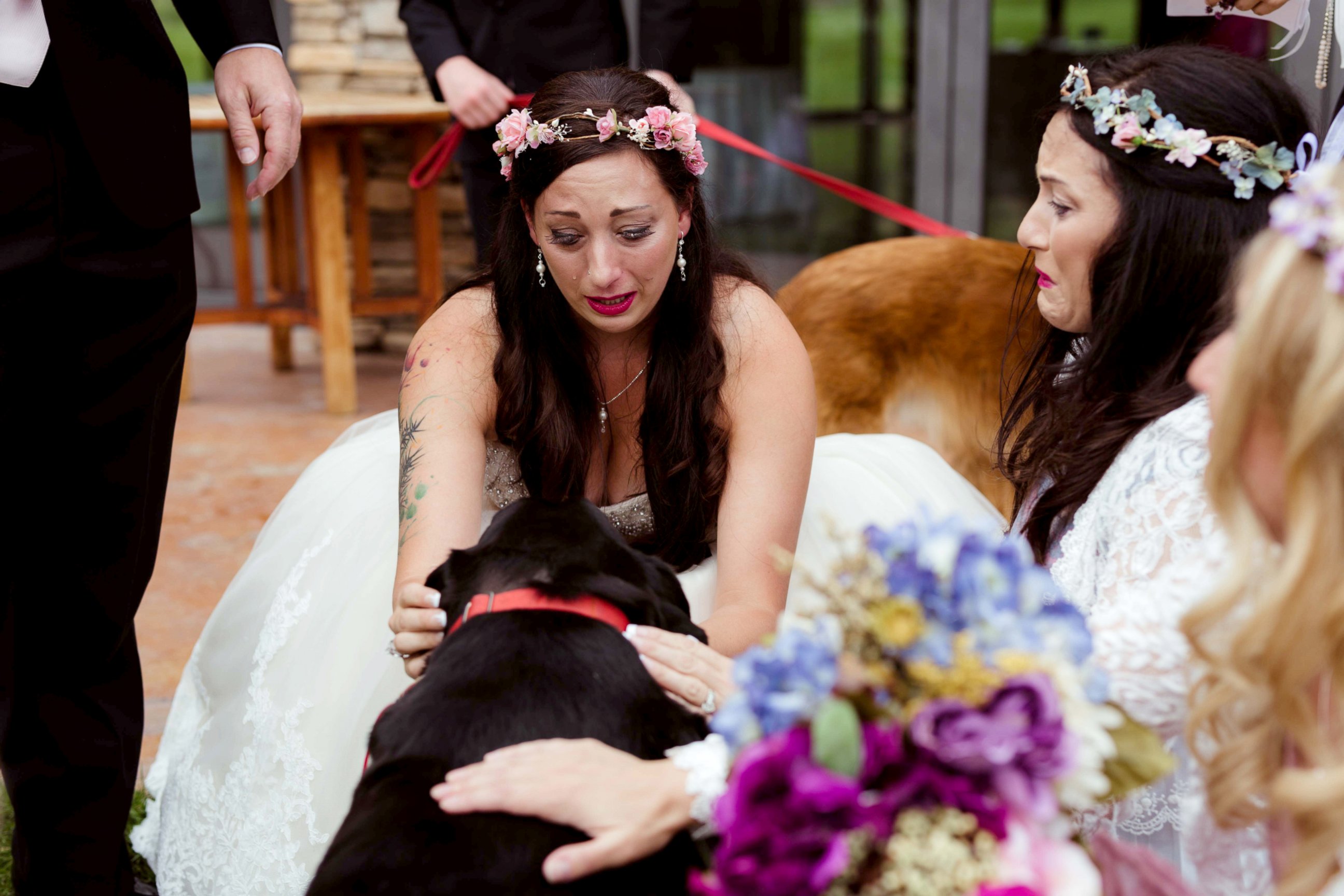 In April of this year, Charlie was diagnosed with a brain tumor, but O'Connell, now 33, said it was important to her and her now-husband James Garvin, both veterinarians, for their dog to attend their wedding.
Photographer and family friend Jen Dziuvenis captured the touching moment of O'Connell's maid of honor and sister, Katie Lloyd, carrying Charlie down the aisle when he couldn't make it on his own.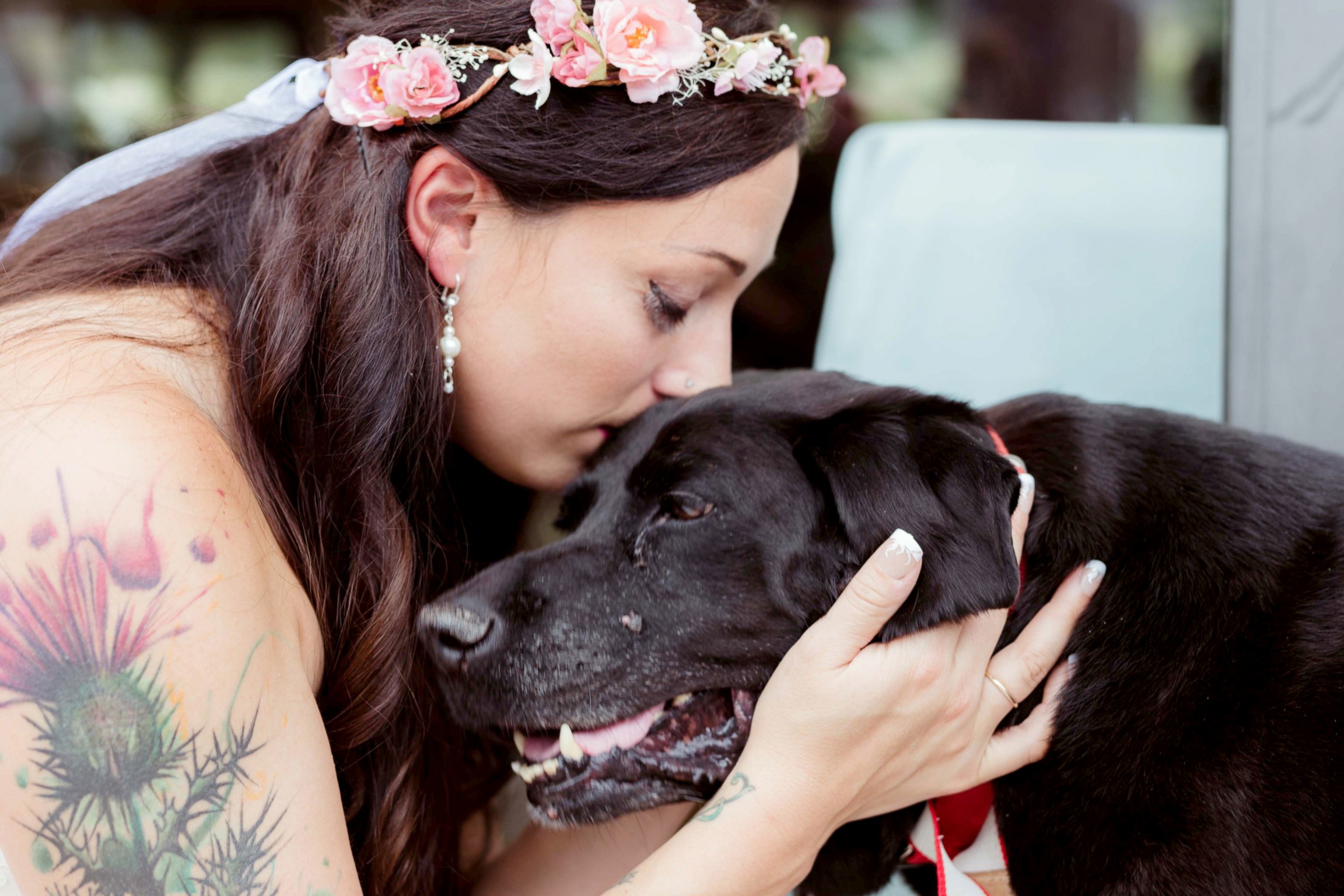 "I was like, 'I have to keep shooting even though I'm in a puddle of tears behind the camera,'" Dziuvenis of Boulder, Colorado, told ABC News. "It was a story."
Sadly on Sept. 9, Charlie succumbed to his illness and died -- just days after the nuptials.
Dziuvenis shared the photos of Charlie she snapped at the wedding onto Facebook, where they received over 16,000 shares.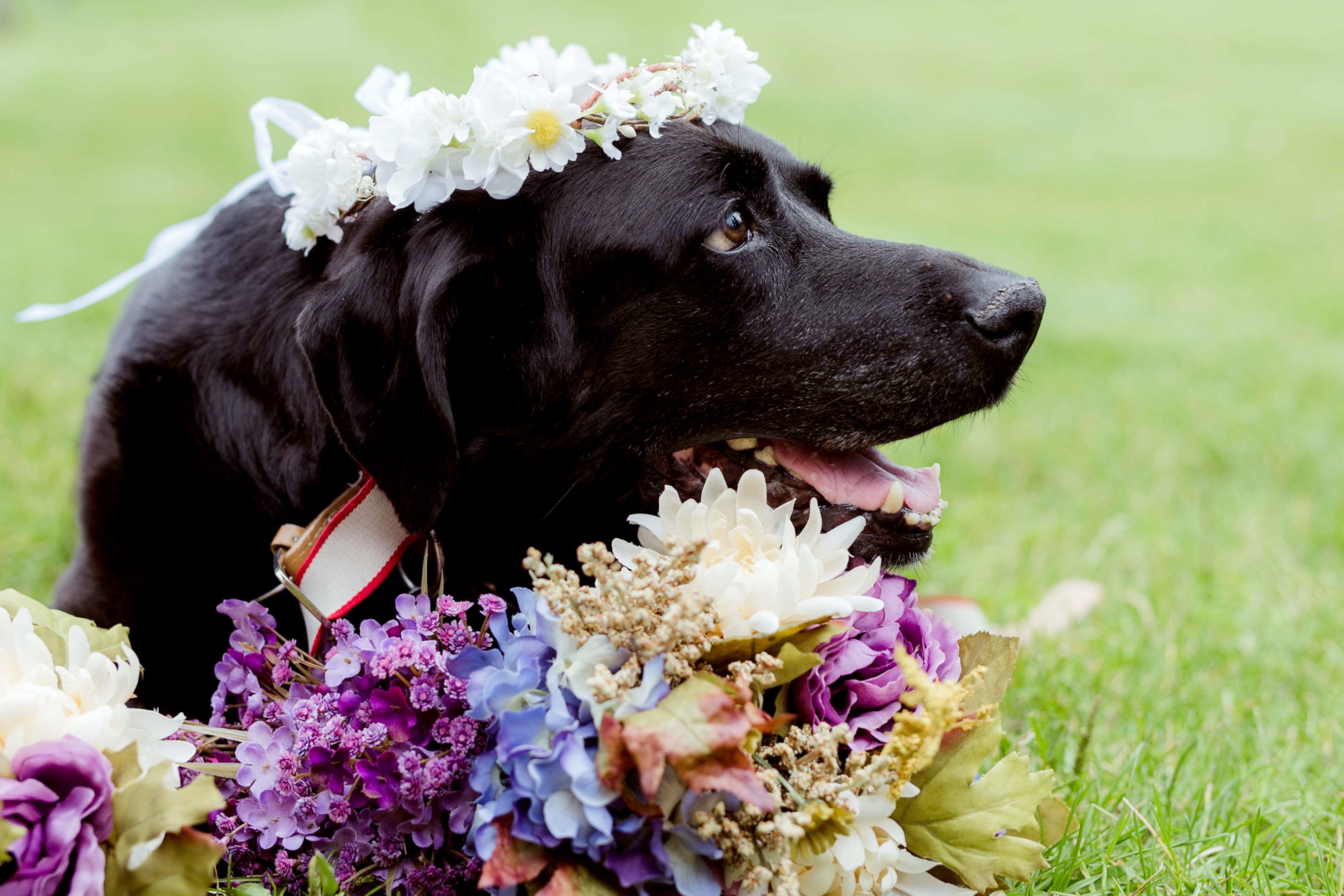 "It makes me so happy because I know they're having that connection with their dog," O'Connell said of the attention to her wedding photos. "It reminds us we wouldn't be feeling this much pain if [our pets] didn't give us so much joy."
O'Connell said she plans on having the photos of Charlie blown up and displayed in her home.