— -- One Texas man is doing his part to make the holiday season brighter for those who lost everything in last year's devastating tornado.
Jim Holt of Garland, Texas, works in the Christmas-lighting industry, which puts him in the perfect position to help restore a sense of normalcy to his neighbors.
"I'm in the Christmas business 365 days a year so this is right up my alley," Holt, the lighting supplier for 1000bulbs.com, told ABC News.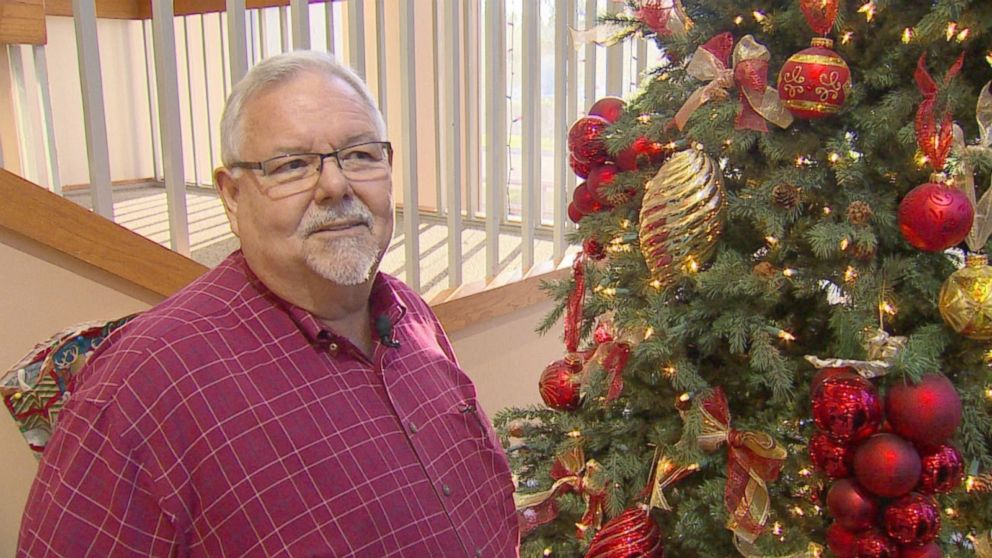 He started the Ho-Ho-Ho Holiday Relief 2016 Facebook page to organize drop-offs and donations for those in need.
"Since we're a lighting supplier our vendors have supplied some of the light strings, so what we're looking for now is trees, greenery, wreaths, ornamentation and outside decorations," he said. "People in our community who've been affected by this, we just want some sort of normal again. To have Christmas lights light up these areas that were literally darkened, that's going to be a huge help for people's state of mind, to know that were bouncing back from this."
Holt, 63, has a method to ensure those receiving the donations are definitely in need.
"When this storm happened Red Cross showed up and all the affected storm victims registered with them," he explained. "For people who are coming to us, we're asking they share their Red Cross form or show us their driver's license with their address because we have a master list with all the affected properties. It's pretty easy to verify. We're not trying to exclude anyone, but just really want to help the people who need this and will benefit the most."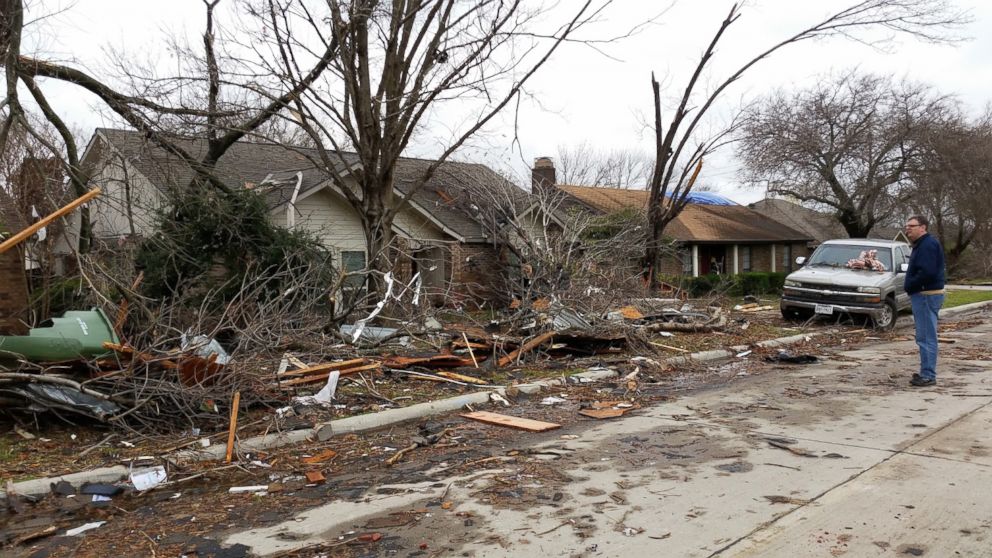 Holt lost his 70 percent of his own home in the EF-3 and EF-4 tornado that wreaked havoc in north Texas on Dec. 26, 2015.
"I remember that day last year. Immediately your lights go out," he recalled. "We had no power in our home for six months. We had to move into an apartment for nine months. We just got back in our house about three weeks ago."
It was on a social media site Holt had joined for the survivors that someone had mentioned the loss of holiday decorations, questioning what would become of Christmas this year. He immediately knew that was a department he could help with.
"I reached out to my own suppliers to see if they'd be willing to donate any excess boxes or discontinued items and I got an immediate response," he said. "Our vendors started shipping product and agreed to pay for the incoming freight since they were so gracious. That's how it started, then we realized the need in our community was really great. We had 1,700 homes impacted in the Garland and Rowlett areas."
Now, Holt's holiday decorating drive has snowballed into much more, and the recipients of his merry efforts couldn't be happier.
"The response from the individuals who've been impacted are so grateful," he said. "They can't believe we're doing this. They didn't know what they were going to do."
This modern-day Santa is spreading Christmas cheer one donation at a time.
"I hope people feel normal again. I hope they feel like they have a festive holiday instead of a dark holiday," he said. "They can obtain a little hope and good cheer by knowing that others are standing in the gap with them to help them have a semi or really good holiday season."