Ryan Balfour proposed not once but twice on Sept. 24.
While the happy couple from Alberta, Canada, was taking a stroll in the mountains, he got down on one knee to ask longtime girlfriend, Darion Getzinger, for her hand in marriage.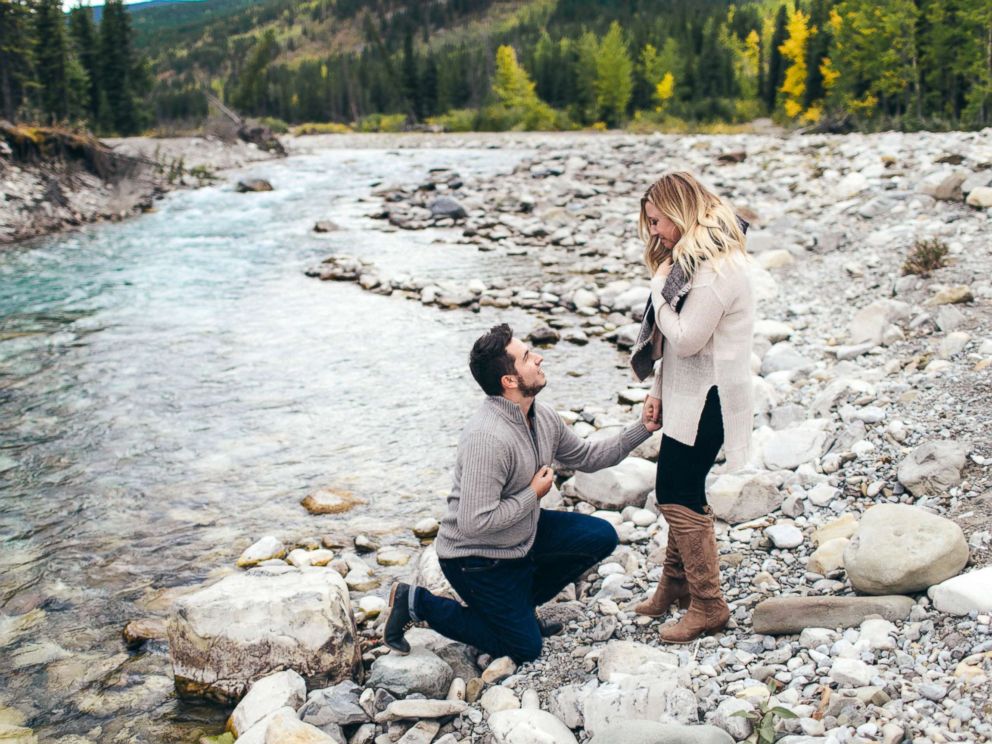 "After I stopped ugly crying he said he had one more surprise," Getzinger, 23, told ABC News.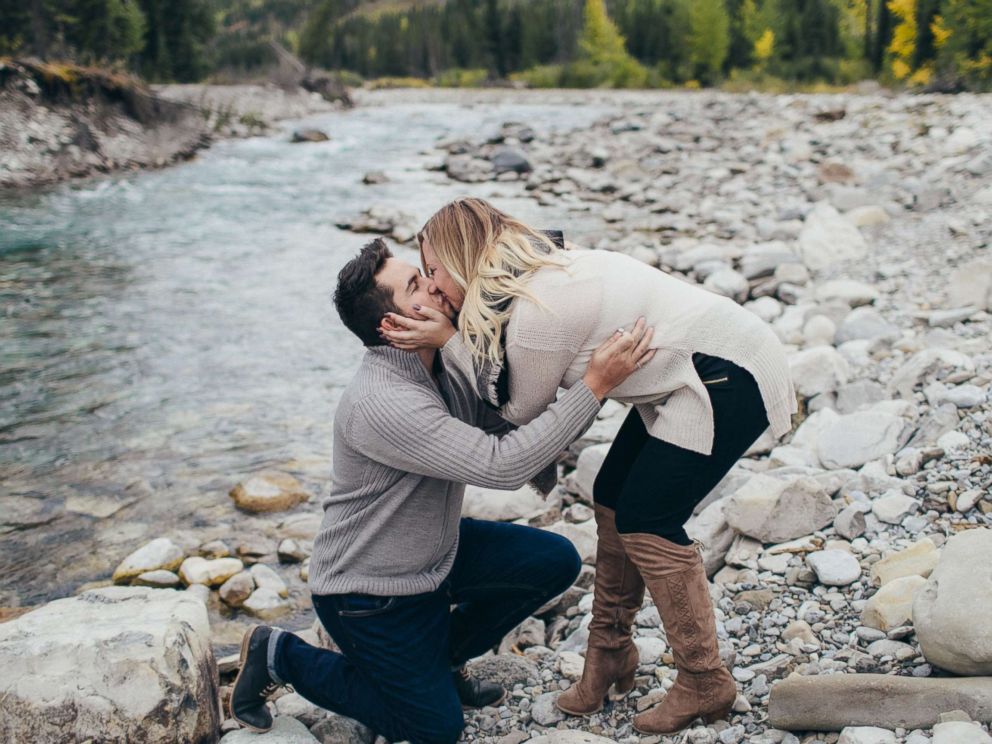 Then Balfour popped the question to their dog, Maia, with a pink rhinestone collar.
"It was a plan I've had for a while," said Balfour. "We got Maia right around the same time we moved in together. She's been a part of our family. It felt wrong to not include her in the proposal somehow. I knew I wanted her there for the photos, for sure. It made sense to have something for her as well."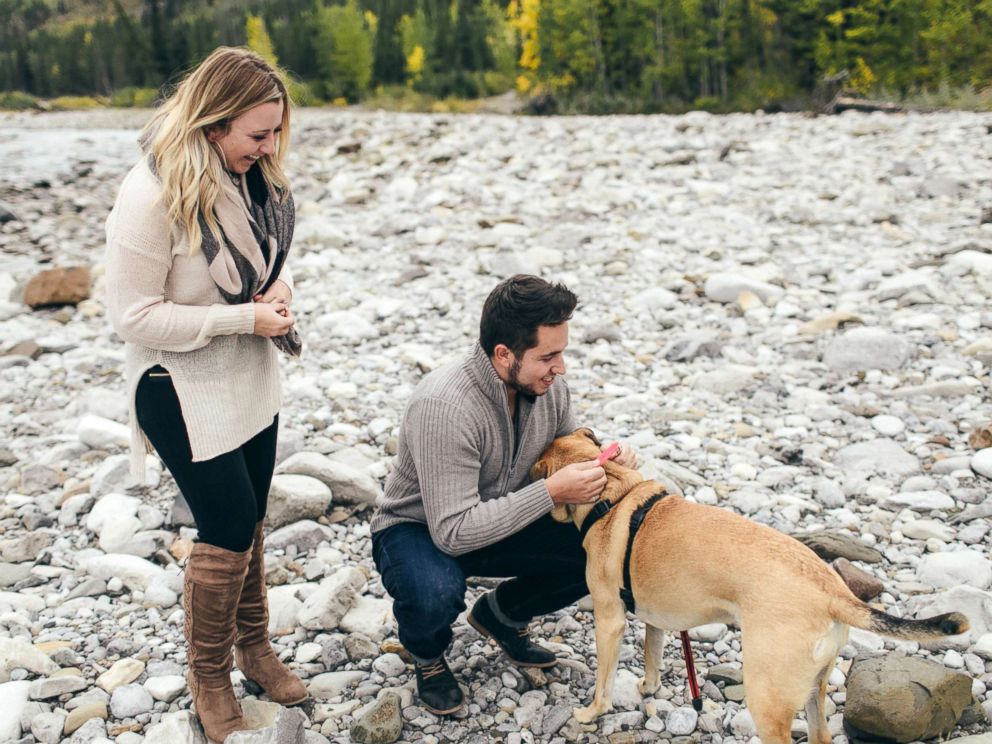 Getzinger said Balfour's decision to include Maia was "literally the sweetest thing ever."
"I thought it was so cute," she said. "She's super important to me. She's with me all day every day. The fact he went out of his way to include her was really special to me."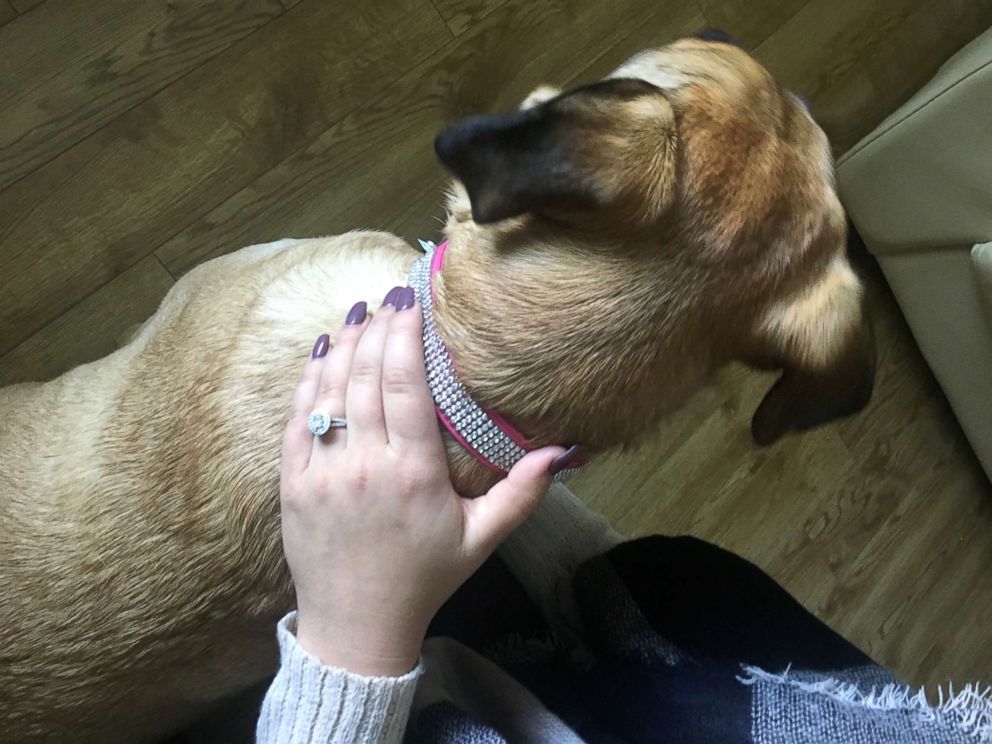 The bride-to-be is hopeful Balfour can have both of his girls walk down the aisle to him on their Sept. 15, 2018, wedding day.
"She is our fur child," said Getzinger. "I'd like to involve her in the ceremony. If not the ceremony, definitely for pictures right after. She gets very excited when there's lots of people around."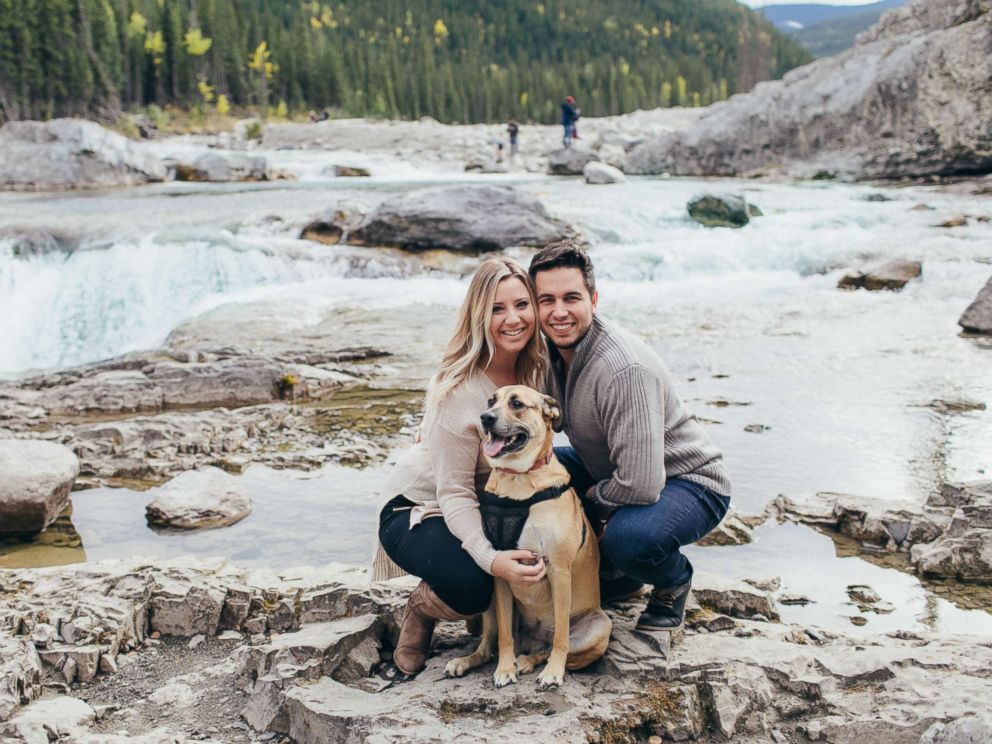 The wedding will take place on Getzinger's dad's farm, so "there's lots of space out there for her to run around," she said.