Man Spends 6 Months and $1,500 to Make a Sandwich From Scratch
Andy George,28, documented the entire process of making a sandwich from scratch.
September 16, 2015, 4:09 PM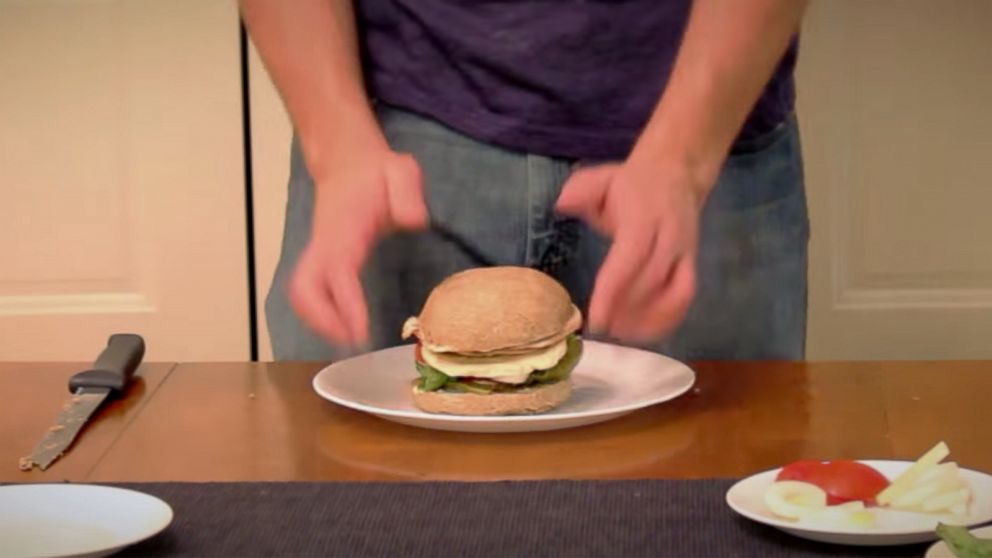 — -- Have you ever wondered where your food comes from? YouTube star Andy George did, and he took it into his own hands to find out.
George, 28, hosts "How To Make Everything," a YouTube channel that showcases the entire process of creating everyday items like tools and suits.
George's latest endeavor was to document the entire process of making a "simple" chicken sandwich from scratch. The entire ingredients list for the sandwich included lettuce, tomatoes, onions, cucumbers, dill, peppers, garlic, sunflowers, eggs, salt, honey, wheat, milk, and of course, one live chicken.
George posted his entire sandwich-making process in a YouTube video, "How to Make a $1,500 Sandwich in Only 6 Months," which already has over half a million views.
To make the sandwich, George produced all of the ingredients himself. This included planting seeds in a community garden to grow vegetables, extracting honey from a local bee farm, milking a cow to make butter and cheese, and processing wheat to create bread.
George told ABC News that the hardest ingredient to retrieve for the sandwich was the salt (George had to travel from his hometown of Minneapolis to the Pacific Ocean to collect salt water, which he then processed into salt), and the hardest ingredient to make was the mayonnaise.
The entire project took six months and cost $1,500.
George spoke to ABC News about the inspiration behind the project and what he hopes others can learn from watching his videos.
According to George, the "How To Make Everything" channel started out as a documentary project. It eventually became a series as he found it an "interesting way to explore the world and view it in a new way."
George also says that through his "How To Make Everything" project he hopes to bring awareness to how much time and effort goes into making products as basic as a sandwich, which he believes some people take for granted.
"I want viewers to understand the invisible world that goes on behind-the-scenes in [regards to] everyday items that we buy, use and throw away," he said.
George says that for his next project he hopes to travel to Mexico to create coffee and chocolate from scratch. He plans to set up a fundraising page in the upcoming weeks to help pay for the cost.