Marine dad surprised with magical tea party photo shoot with 4-year-old daughter
"He couldn't say no," Lizette Porter said of her husband Kevin Porter.
— -- One military father recently had a very magical tea party with his 4-year-old daughter, Ashley, and the special moment was captured on camera.
"My husband had no idea what was going to happen until we showed up to the shoot," Lizette Porter said of her husband Keven Porter, a U.S. Marine Corps drill instructor. "He was hesitant at first but after a little talking I was able to convince him. He would do anything for Ashley."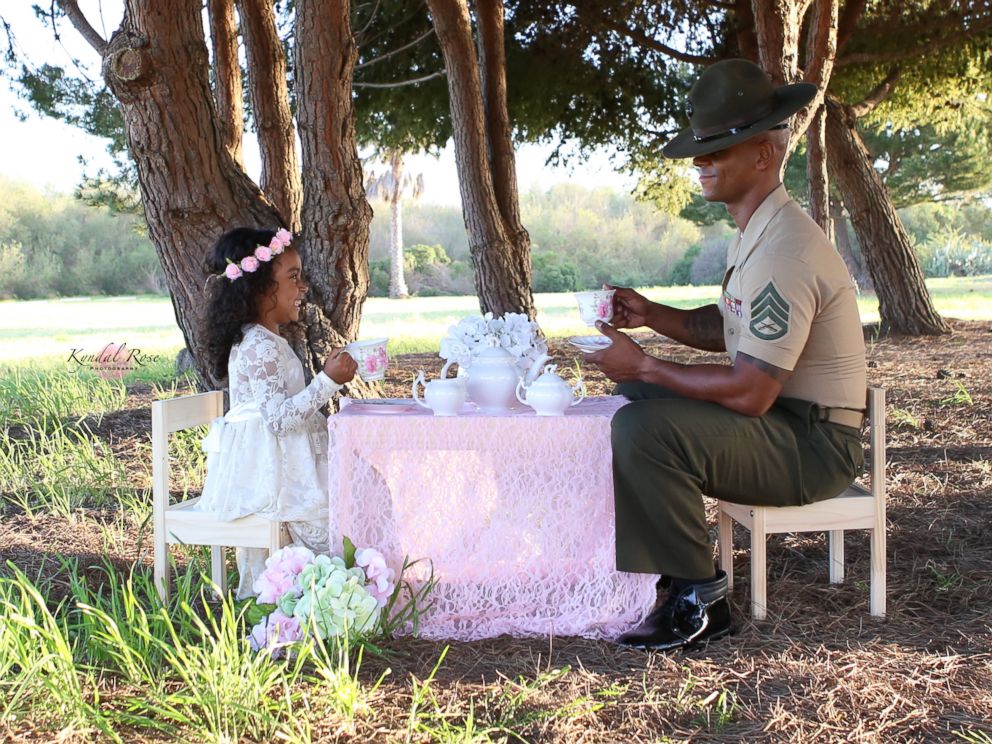 She added, "He was kind of embarrassed, but then my daughter had seen the whole set up and was so excited. He couldn't say no."
The timing also worked out perfectly for the daddy-daughter photo shoot as April is the Month of the Military Child.
"I figured that would make it a little more special to the both of them," said the proud mom.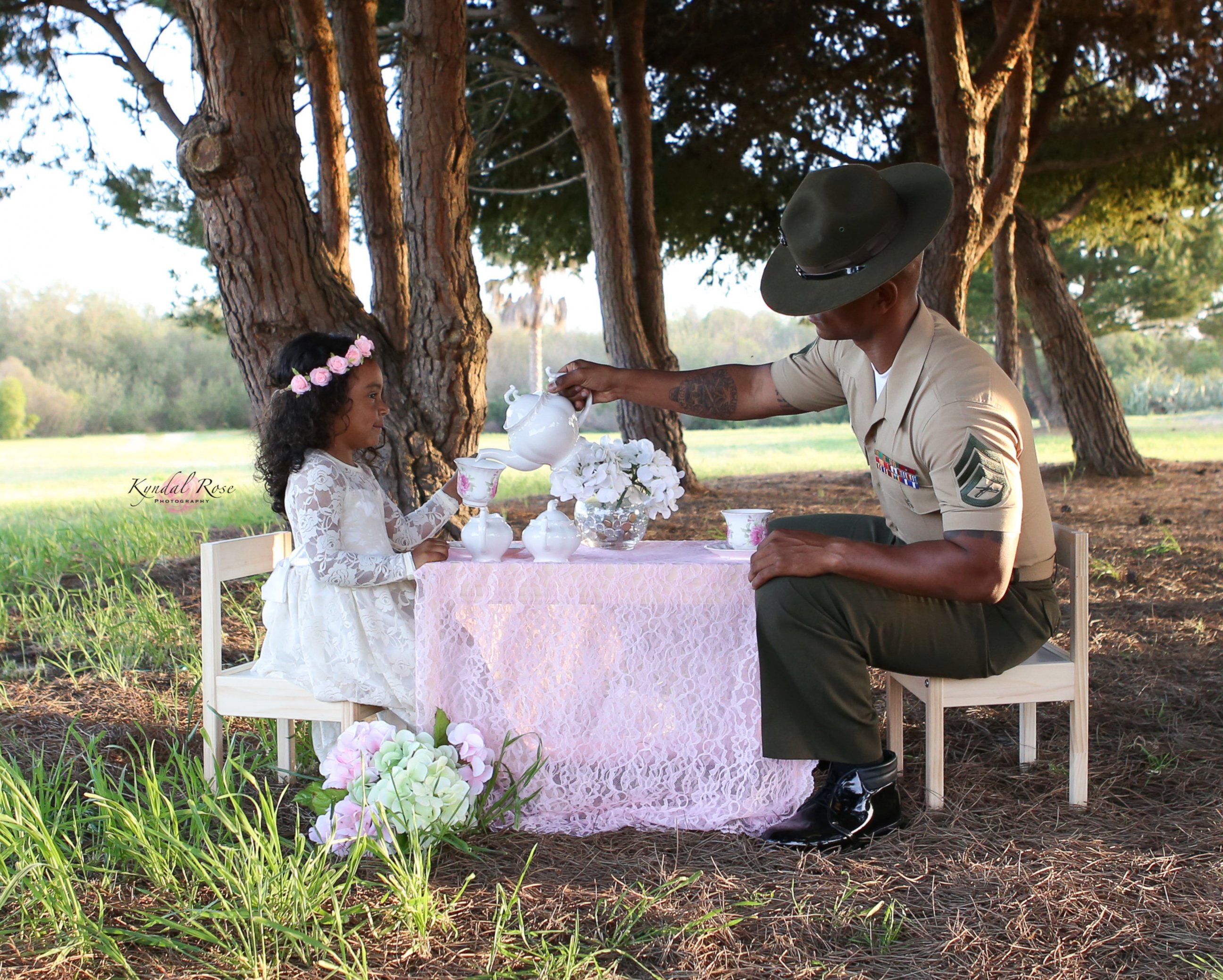 Although the two "are really close," Lizette said her daughter often misses out on one-on-one time with her dad due to his rigorous work schedule.
"She doesn't get to see him much due to work, deployment, and most recently his job as a drill instructor," said Lizette, of Oceanside, California. "Any time they can get together she is sure to take advantage of."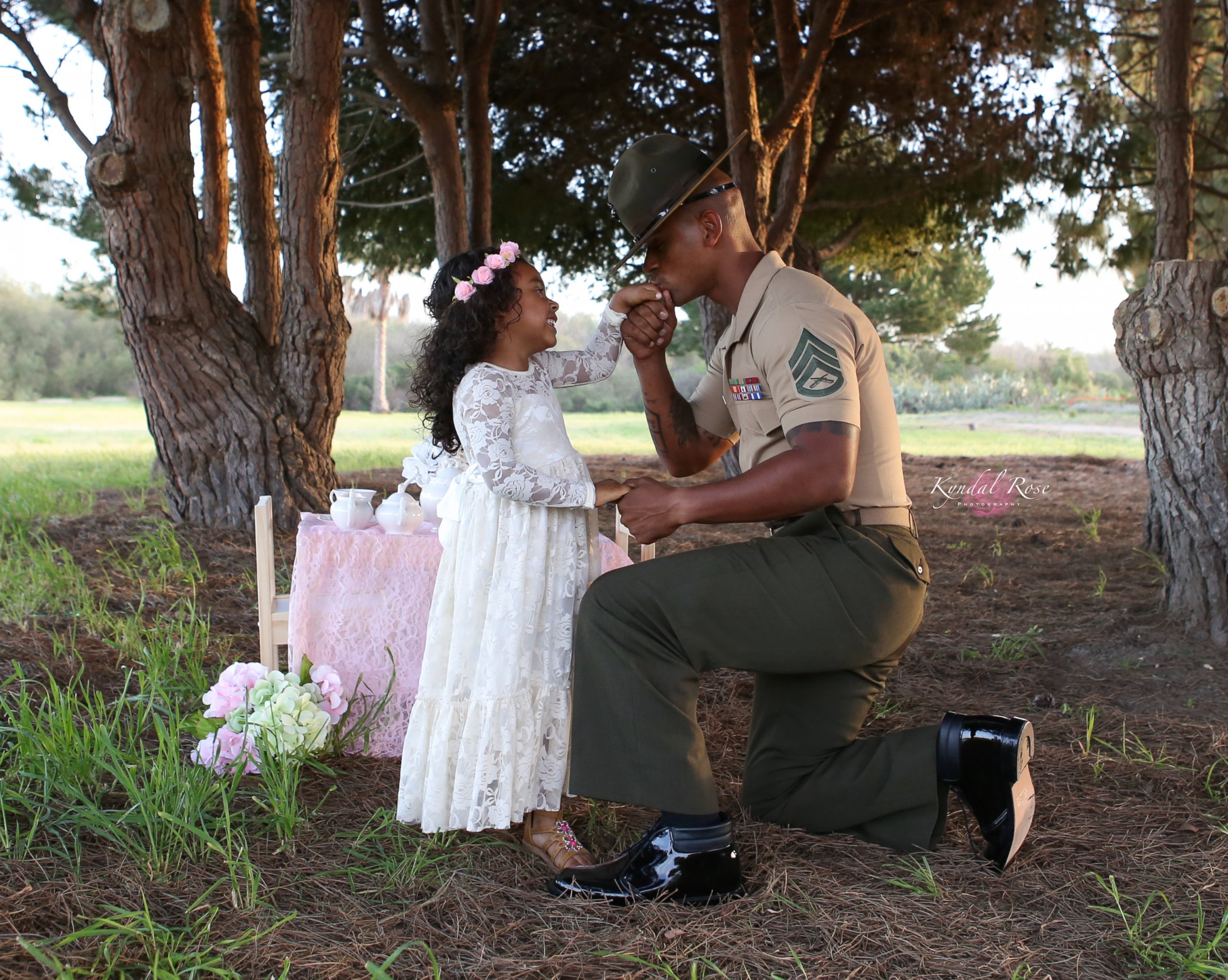 Lizette wanted the photo shoot to help show that military men have a softer side to them.
"Drill instructors still have a life after working long and hard hours," she explained. "Many of them have families that after hours they still have to attend to ... and yes, a lot of them have a completely different side to them."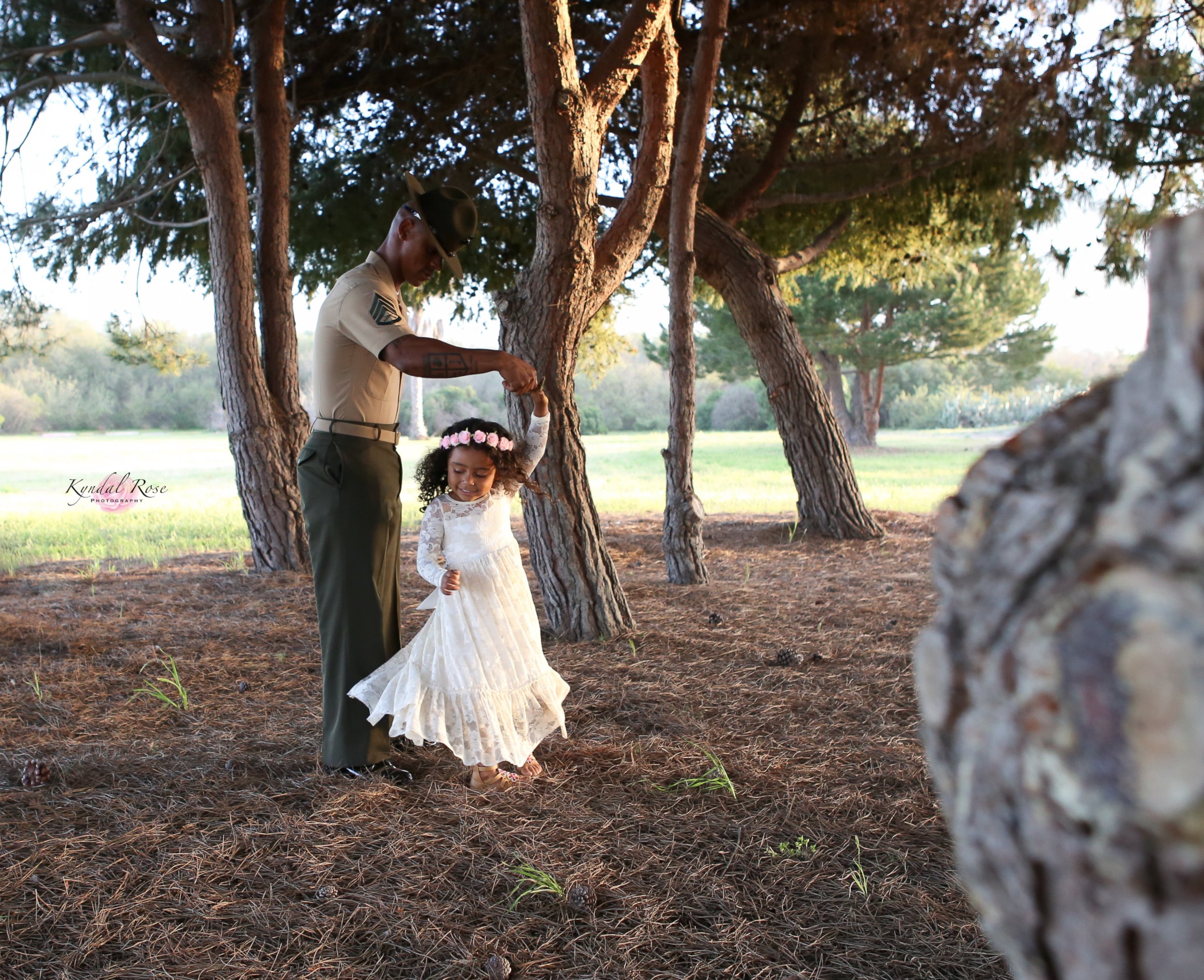 She added that she wants people to "realize how resilient military children [are] to have their parents away, or not near them as much as possible."
It's safe to say the precious pair had a blast together at their photo shoot. The family plans to hang the pictures in Ashley's room when they move into their new house.
"I got emotional watching them just be themselves and see how much she loves her daddy," said Lizette.