— -- April 15 marks the 60th anniversary of the first franchised McDonald's restaurant.
Now an American tradition, McDonald's is a patriotic standby that is probably there for you no matter where in the country (or world, for that matter) you are.
Big Macs, Chicken McNuggets and Egg McMuffins are just a few of the iconic offerings of the global fast food chain. But what about the menu items that have disappeared over the years?
In honor of the chain's big 6-0, we rounded up the five menu items we miss most:
Onion Nuggets
Tested from 1978 to 1979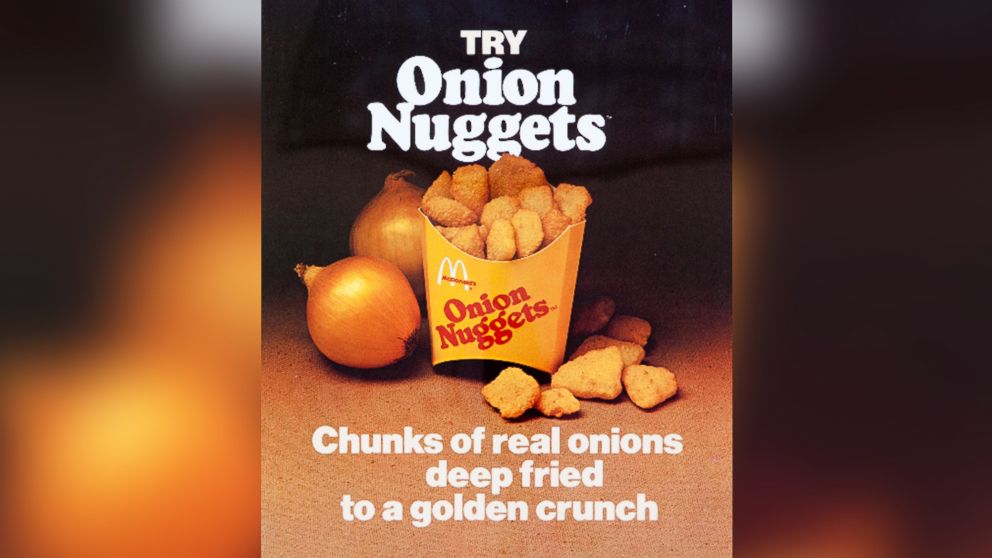 Thank these guys for current menu favorite Chicken McNuggets. Back in the 1970s, McDonald's Chef Rene Arend created bite sized pieces of onion that were battered and fried. They were tested in various U.S. markets in 1978 and 1979, but McDonald's Chairman Fred Turner suggested that Chef Arend stop working on the project and try chicken instead. In 1983, McDonald's introduced Chicken McNuggets, and the food world hasn't been the same since.
McPizza
1979 to 1980; reintroduced 1986 to 1992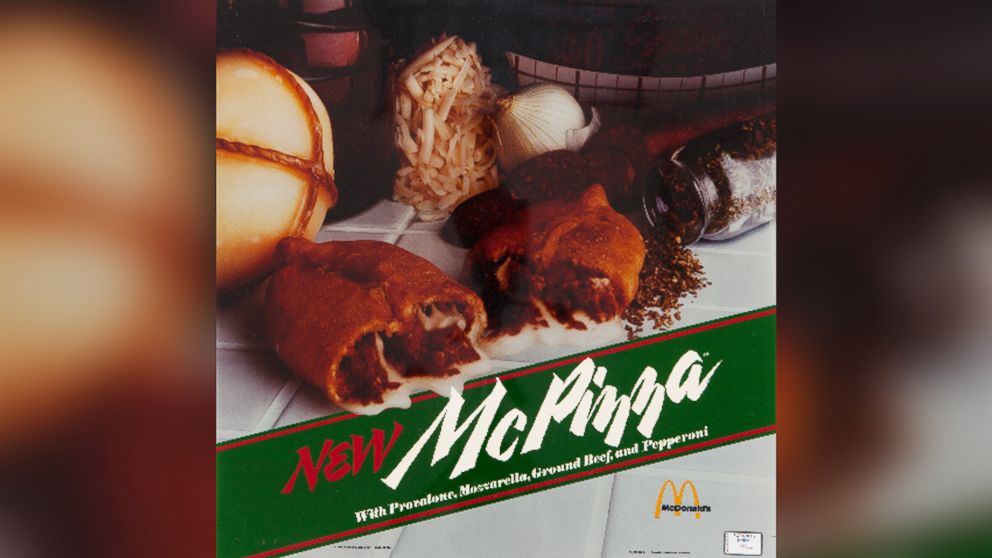 It may be hard to believe, but there was a time that McDonald's made pizza (and, in fact, it reportedly still does in two lucky locations). At first, the ingredients were encased in pizza crust and then fried, but in the second incarnation, individual-sized pizzas were then tested, followed by 14-inch family-sized pizzas in 1989.
McD.L.T
1985 to 1991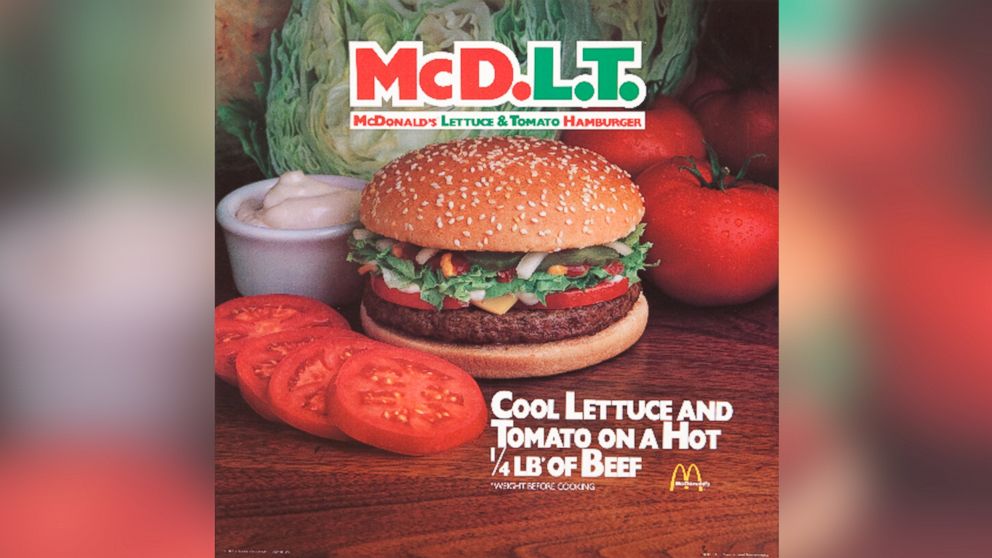 Customers were singing along with Jason Alexander in a commercial jingle that promised "the hot stays hot and the cool stays cool." The McD.L.T was a burger served in two separate compartments, with the hot burger in one and the cool lettuce and tomato in the other.
Cheddar Melt
1988 to 1989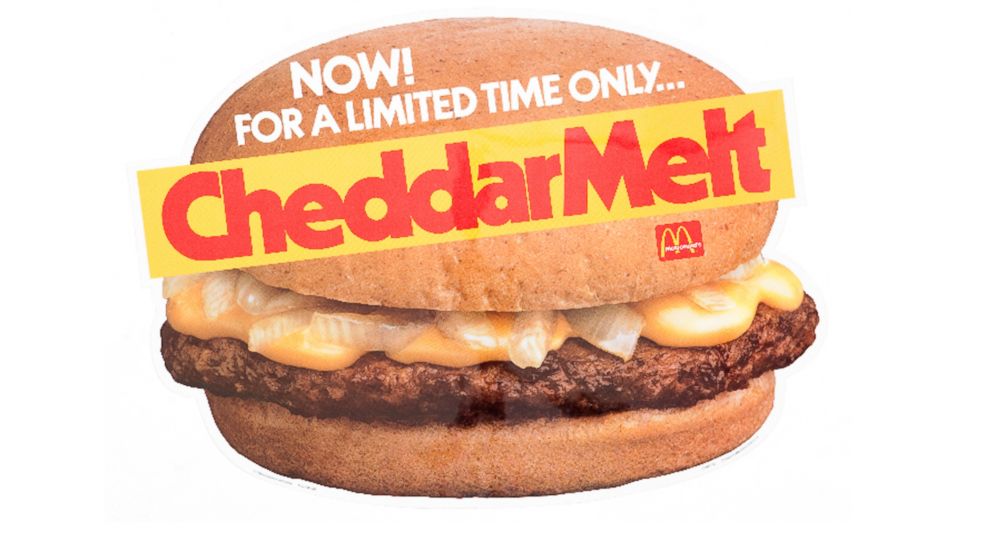 This 1/3-pound burger was topped with creamy cheddar cheese sauce and grilled onions on a rye bun and was available nationally from 1988 to 1989. After that, the sandwich proved a little more elusive, popping up in slightly different variations in other markets, including foreign countries such as Brazil.
Spicy Chicken McBites
2012 to 2013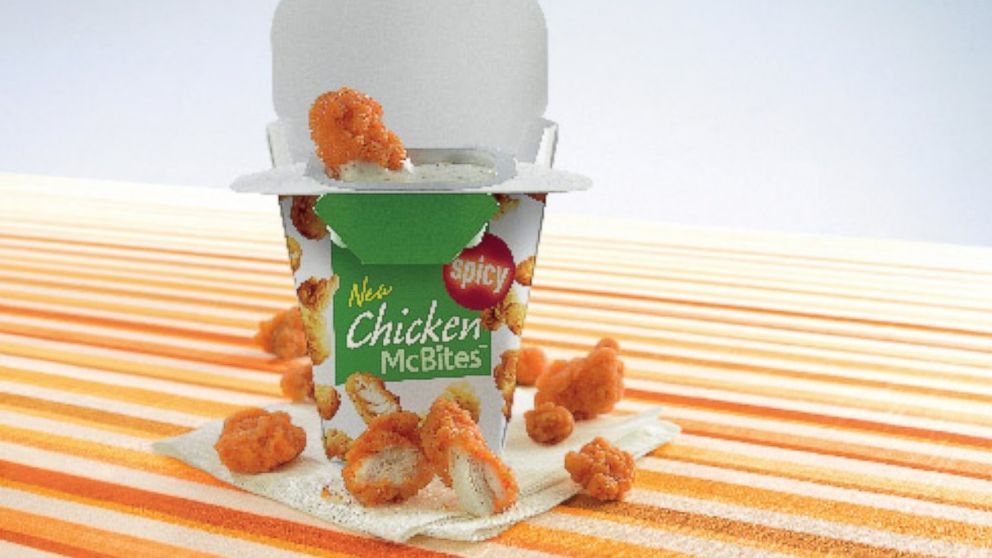 For one recent year, Spicy Chicken McBites were introduced in the U.S. as a limited time offering in three sizes. They were accompanied by your choice of creamy ranch, honey mustard, spicy buffalo, sweet chili, sweet 'n sour, tangy barbeque or honey sauces.