— -- McDonald's is on a public relations offensive, recently launching a new series called "Our Food, Your Questions" that details just what's in some of its fast food items.
The latest dish it tackles is the popular McRib, which only makes limited-time appearances, causing fervor among its devotees. According to information pulled from the above video and a McDonald's explainer page, here's a step-by-step look at how the beloved barbecue sandwich is made.
Step 1: It begins with boneless pork shoulder.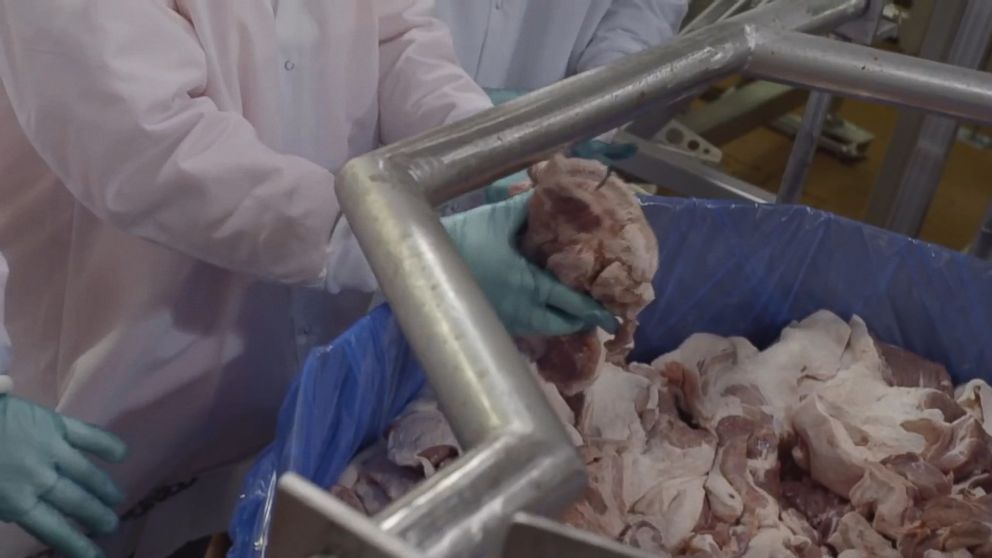 "We have a boneless pork picnic, which is the main ingredient in the McDonald's McRib patty," Kevin Nanke says in the video. "This is what we purchase and bring in to the facility to make the McRib."
Nanke is the vice president of Lopez Foods in Oklahoma City, Oklahoma, which is McDonald's USA pork supplier. All the bones and gristle from the pork shoulder are removed to prepare for grinding.
Step 2: The meat is ground and flavoring and preservatives are added.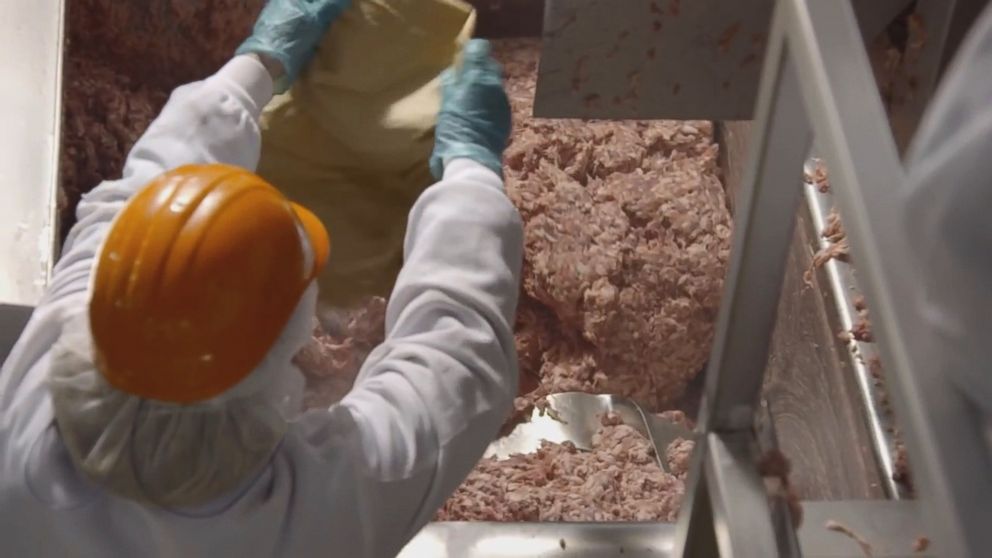 During grinding, water, salt, dextrose and preservatives are added to the meat.
The dextrose is a type of sugar used to add sweetness, and the preservatives (BHA, propyl gallate and citric acid) help maintain the flavor, according to McDonald's.
Step 3: The McRib shape is formed.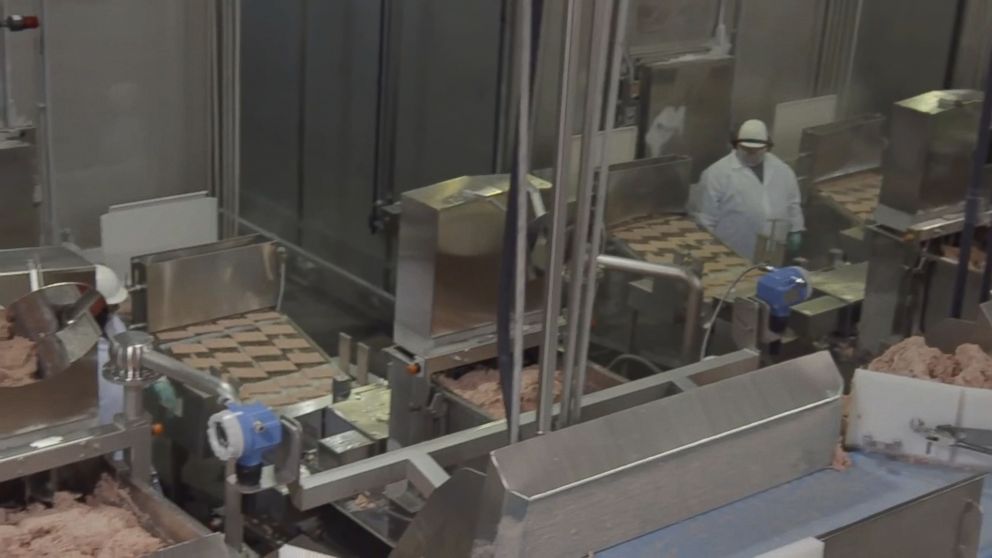 In the factory, the ground meat is pressed into the iconic McRib shape, meant to resemble meat and bones -- except this is all meat, and the bone shape is pork as well.
Step 4: Water is sprayed on to prepare for freezing.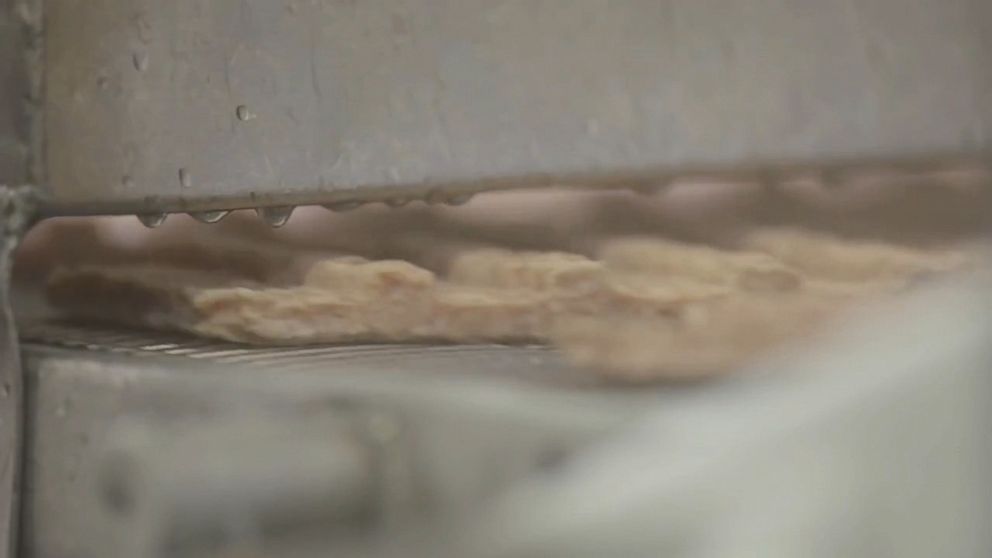 A fine mist of water is added to the formed McRib to prevent dehydration during freezing.
Step 5: The McRib is frozen.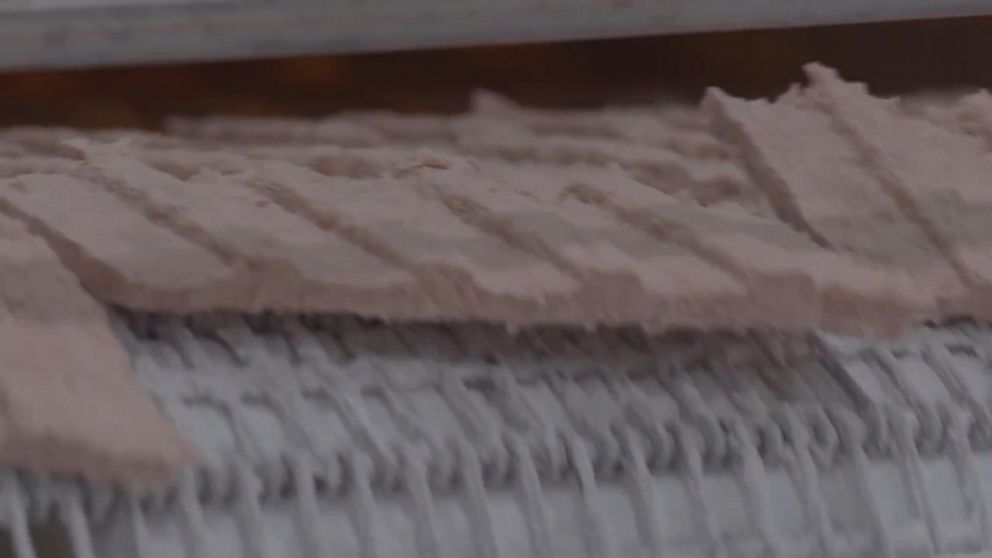 The factory flash-freezes the McRib to prepare for shipment -- this is the step the McRib was at when this frozen photo went viral last year.
Step 6: The McRib is cooked.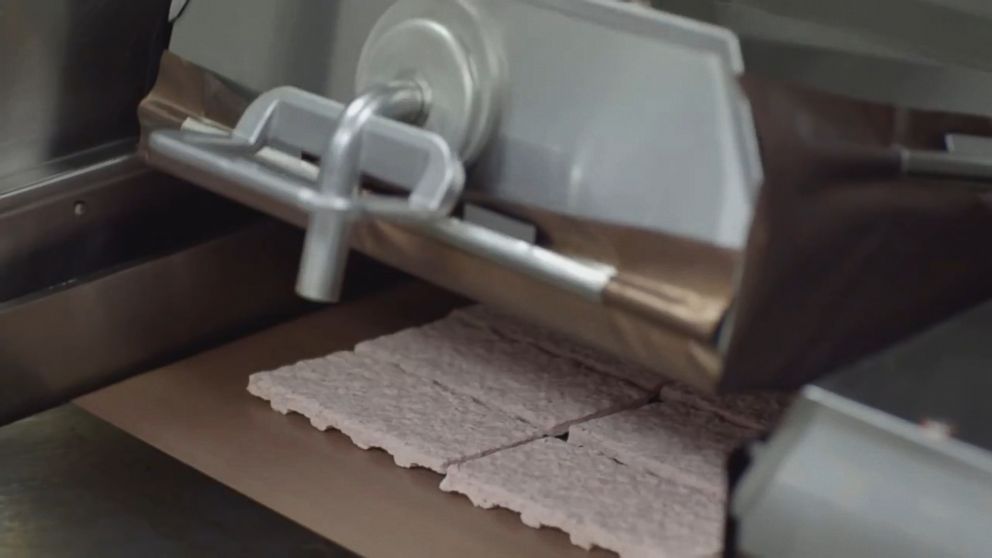 When the McRib is at the restaurant and ready to be prepared, it's cooked in a Panini press-type machine.
Step 7: The McRib patty is done when both sides are seared to a golden brown.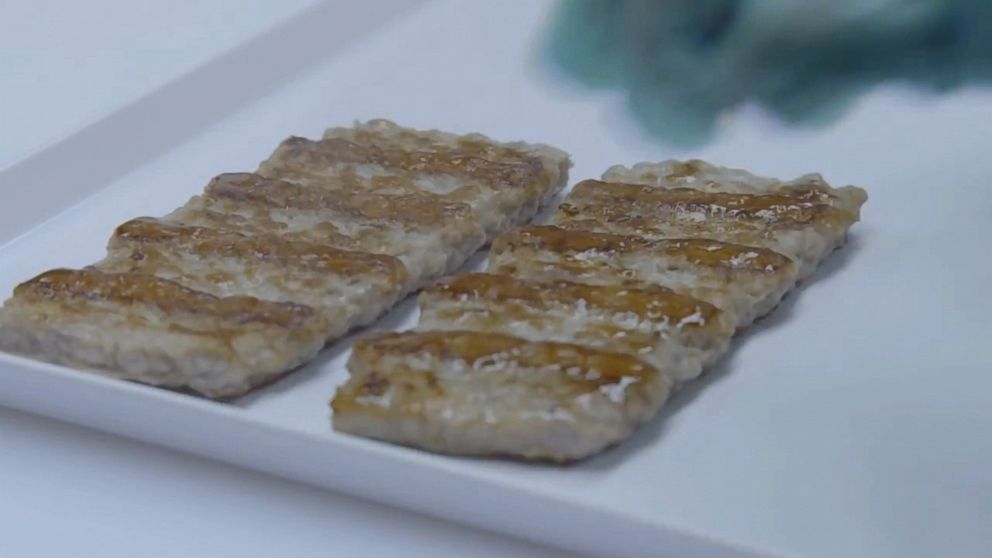 Food safety, quality and regulatory technicians at Lopez Foods regularly make test batches for quality assurance.
Step 8: After it's seared, the cooked McRib marinates in barbecue sauce.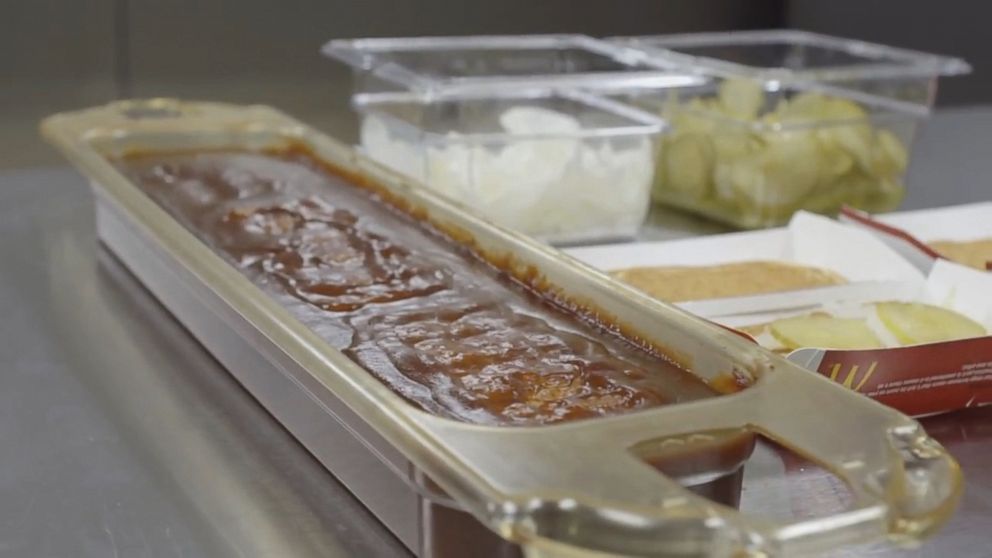 The barbecue sauce has a lot of ingredients. According to McDonald's, here they are and why:
For flavor and texture: Tomato paste, onion powder, garlic powder, chili pepper, high fructose corn syrup, molasses, natural smoke flavor (plant source), salt, sugar and spices
For flavor and as a preservative: Distilled vinegar
For thickness, body and sheen: Water, xantham gum, soybean oil, modified food starch
For color: Caramel color, beet powder
As a preservative: Sodium benzoate
Step 9: The sandwich is assembled.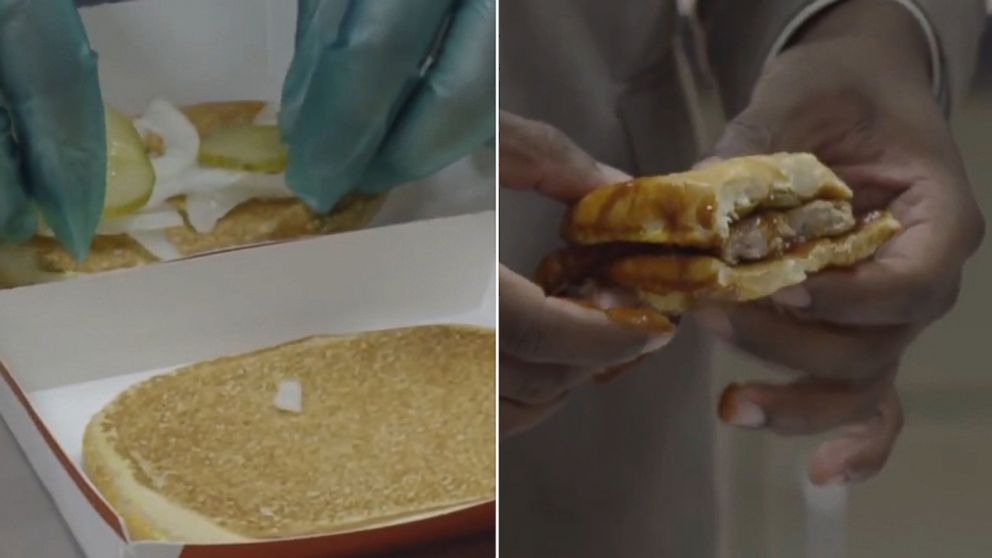 First, the hoagie-style roll is toasted and layered with onions and pickles before the McRib is placed on.
McDonald's (as well as Subway) has been criticized for using azodicarbonamide in their rolls because the same ingredient is used in non-food products, such as yoga mats. Here's the official explanation:
"The ingredient you refer to is azodicarbonamide (ADA) and it's sometimes used by bakers to help keep the texture of their bread consistent from batch to batch, which is why it is used in the McRib hoagie-style roll."
"There are multiple uses for azodicarbonamide, including in some non-food products, such as yoga mats. As a result, some people have suggested our food contains rubber or plastic, or that the ingredient is unsafe. It's simply not the case. Think of salt: the salt you use in your food at home is a variation of the salt you may use to de-ice your sidewalk. The same is true of ADA -- it can be used in different ways."
The rest of the ingredients in the roll are:
Main ingredients: Enriched bleached flour (wheat flour, malted barley flour, niacin, reduced iron, thiamin mononitrate, riboflavin, folic acid), water
For caramelization when toasting: High fructose corn syrup
For volume and texture: Yeast, wheat gluten, enzymes, sodium stearoyl lactylate, DATEM, ascorbic acid, azodicarbonamide, mono and diglycerides, calcium peroxide
For tenderness: Soybean oil
For flavor: Salt, barley and malt syrup, corn meal
For leavening: Calcium sulfate, ammonium sulfate, monocalcium phosphate
As a preservative: Calcium proponiate
As for the other ingredients, the onions are just onions, and the pickles have multiple ingredients, all below:
Main ingredients: Cucumbers, water, distilled vinegar
For flavor: Salt, natural flavors (plant source), polysorbate 80 (emulsifier: helps ensure that the spice blend disperses within the brine), extracts of turmeric (for color and flavor)
To maintain crisp texture: Calcium chloride, alum
As a preservative: Potassium sorbate
The final result has 500 calories, 22 grams of protein, 26 grams of fat, 44 grams of carbohydrates and 980 milligrams of sodium. For full nutritional information, click here.