Meet Jeda and Anala, the two adorable baby tiger cubs recently born at Disney's Animal Kingdom at Walt Disney World Resort in Florida, who made their television debut on "Good Morning America" today.
The endangered Sumatran tiger cubs, born this August, are the first tigers ever born at Animal Kingdom.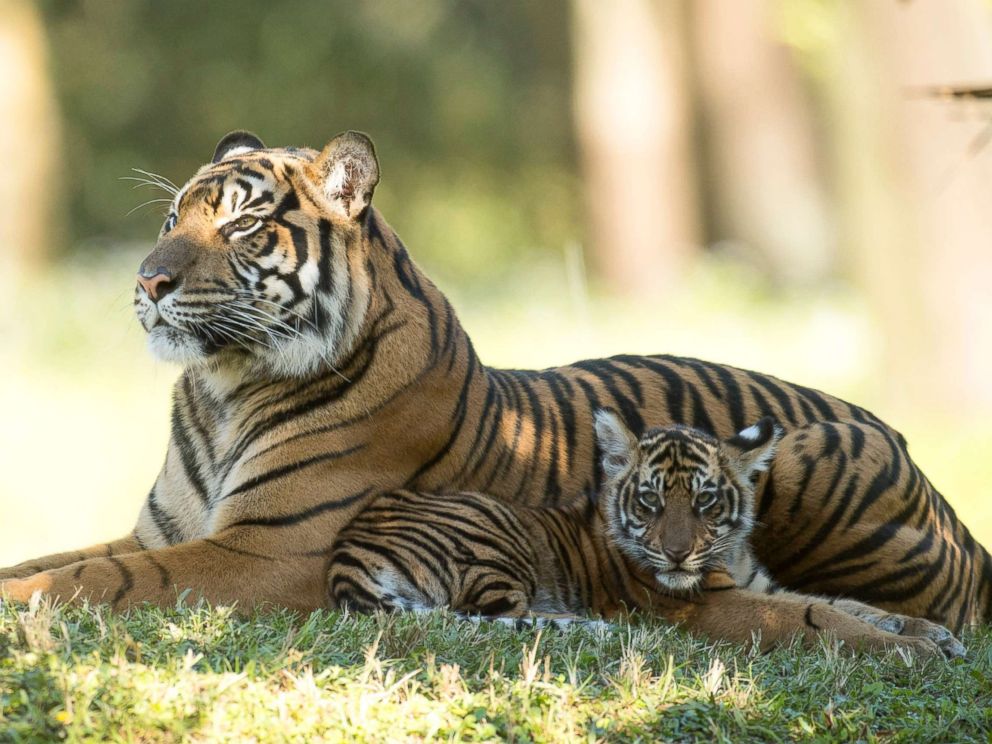 "The cubs wrestle with each other constantly and love jumping on plants and logs," Erin Heavey, an animal care specialist at Animal Kingdom, said in a statement.
She added that the pair have already begun exhibiting their distinct personalities. The name of the male cub, Jeda, means "pause" in Malay, while the female cub's name, Anala, means "fiery" or "sizzling" in Hindi.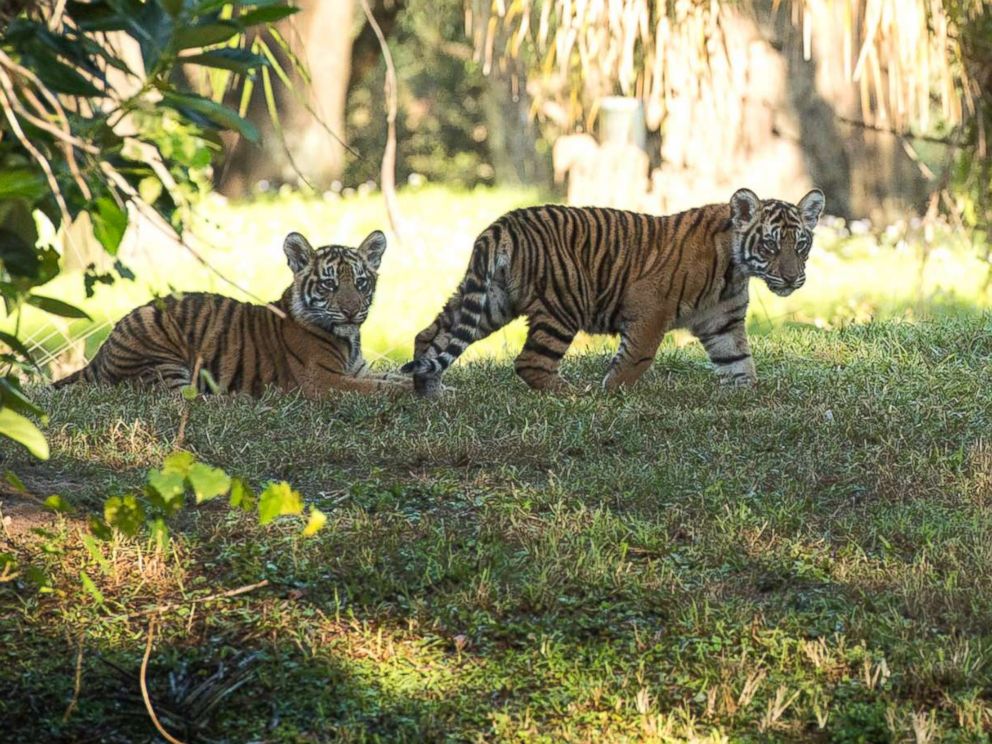 "Jeda in particular loves ripping the bark off the logs and playing with all the pieces that come off," Heavey added. "Anala is becoming more adept at sneaking and pouncing and loves hiding behind things."
Heavey said Anela loves trying to "surprise attack" her mother, Sohni, or her brother.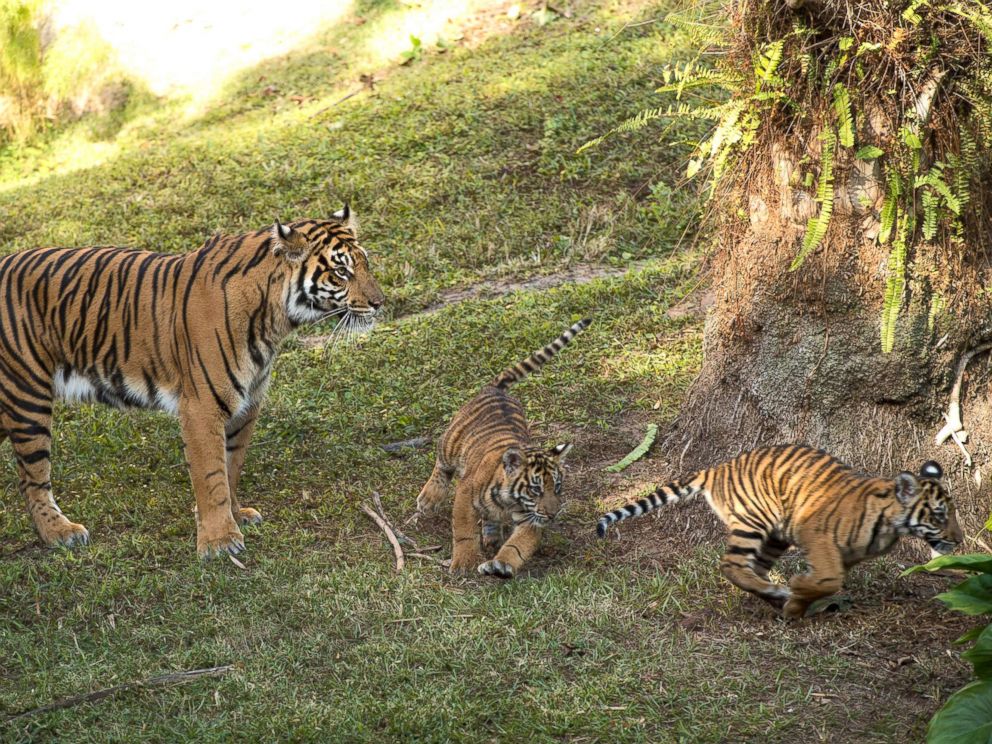 Sohni has been bonding well with the cubs and feeds and grooms them throughout the day, according to a statement posted on Disney World's website.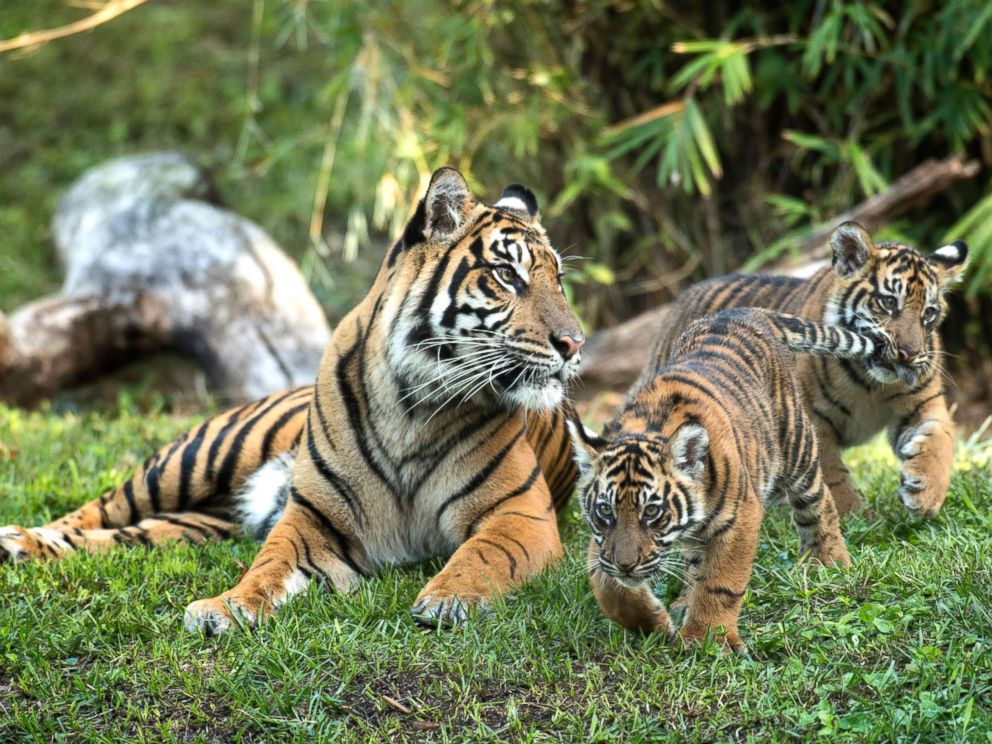 The cubs were bred through the Association of Zoos and Aquariums Species Survival Plan conservation program, which aims to promote responsible breeding for endangered or threatened species.
Disney is the parent company of ABC News.