— -- Sarah Rudder is a Marine Corps veteran, a mother, an amputee and now, a five-time gold medalist after competing in this year's Invictus Games in Toronto.
"I just wanted to do better than last year. I wanted to show that I was improving," Rudder, 35, who also competed in the 2016 Invictus Games in Orlando, told ABC News. "I [set a personal record] in every category I competed in."
Rudder, of Temecula, California, took home three gold medals in the women's discus and 100-meter and 200-meter dashes in the track and field competition on Sept. 24.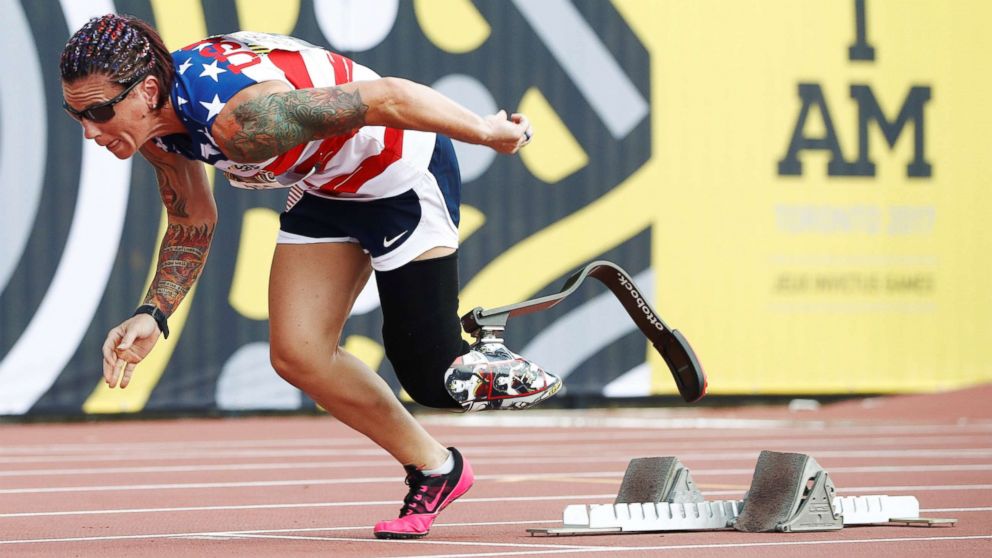 One day later, Rudder earned her fourth gold medal, in the women's shot put competition. She earned her fifth gold medal in the one-minute rowing competition.
Rudder also took home a silver medal in the four-minute rowing competition and a bronze medal in women's seated volleyball as a member of the U.S. team.
Britain's Prince Harry, who founded the Invictus Games in 2014 as a competition for wounded service members, awarded Rudder her first gold medal.
"For me, it was an absolute honor," said Rudder. "Seeing the change that he's made for all athletes of all countries, not just his own. He's there supporting every single country."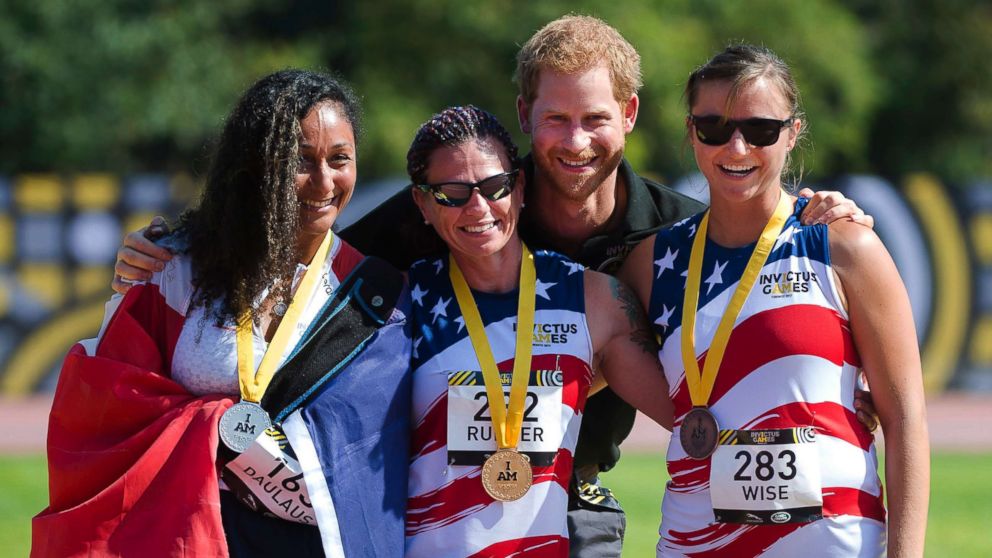 Rudder's lower left leg was amputated in 2014, 13 years after she injured her left ankle while performing a search and rescue operation at the Pentagon after the Sept. 11, 2001, terrorist attacks.
She overcame a blood clot in her first year as an amputee and found a way to heal both inside and out when a group of fellow Marine veterans invited her to start competing in sports.
"For us, it's healing," Rudder said of competing against other service members at events like Invictus. "We're proving to not only others but to ourselves that we can continue to fight. We had to adapt and we overcame."
Rudder's husband, sister, and parents were on hand to watch her race to victory in Toronto, as well as her 9-year-old son, Xavier.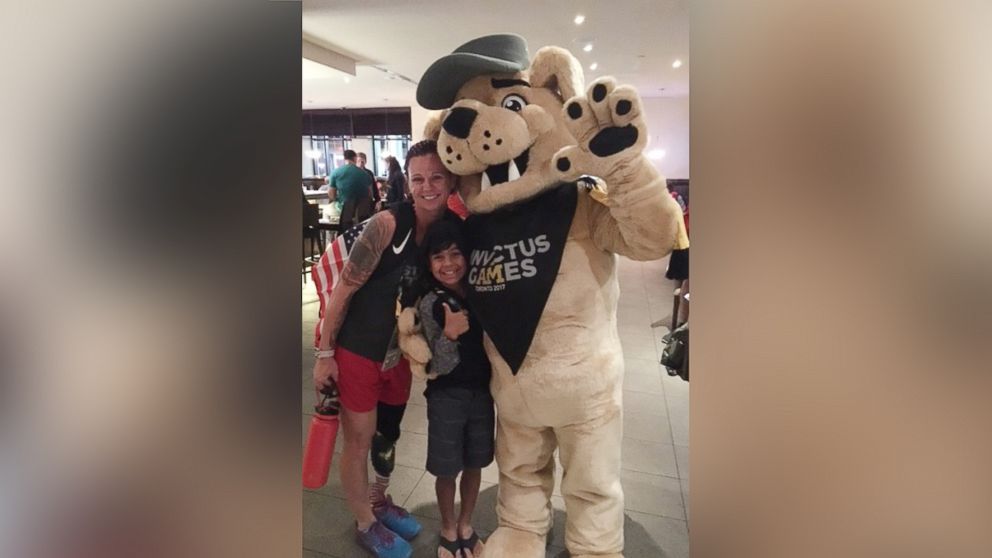 Rudder said she balances being a mother and a full-time athlete by training while Xavier is at soccer practice.
"Every morning, I do CrossFit," said Rudder, who serves as her own coach. "In the afternoon, while my son is at soccer practice, I sprint around the soccer field or I practice shot put on the field."
She added, "I found that fitness, for me, was healing. I am not thinking about anything else during that time and I just try and grasp those moments any chance I get."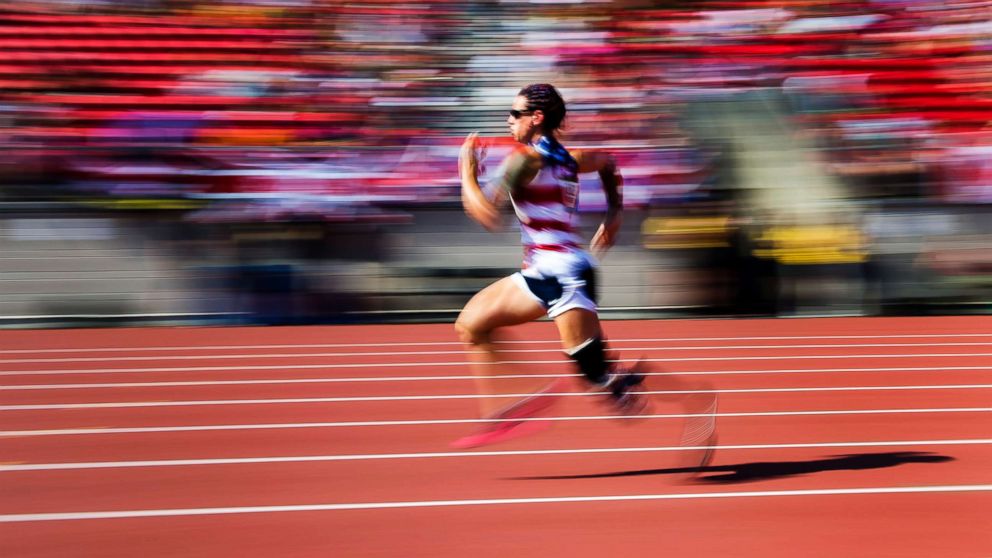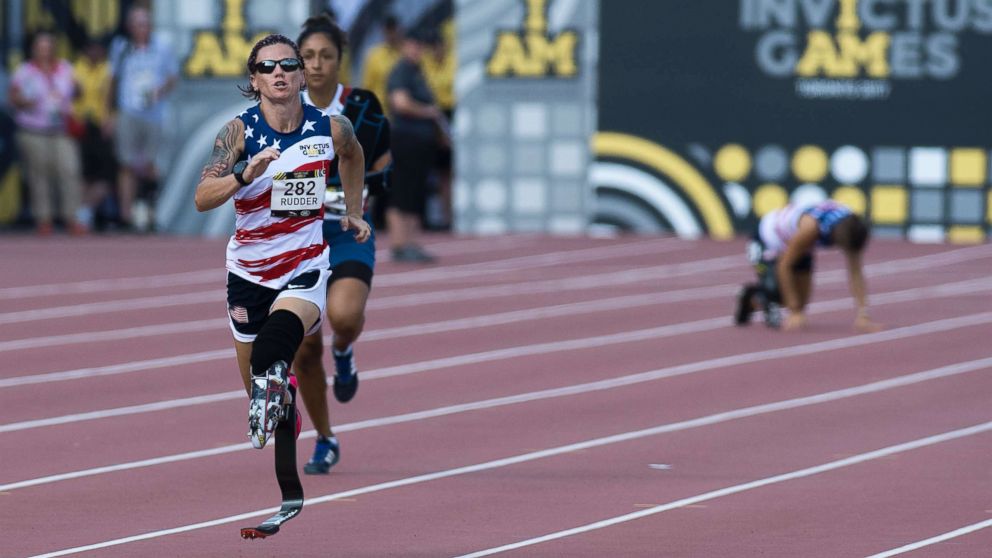 This year's Invictus Games in Toronto featured 550 competitors from 17 nations. The athletes have spent the past week competing in 12 different sports, from powerlifting to cycling and wheelchair rugby.
All 550 of the competitors are active duty and veteran service members who "have become ill or injured during or as a direct consequence of their service," according to the games' website.
Rudder is one of 90 U.S. athletes competing in this year's games, according to the Department of Defense.
Rudder said she is especially proud of the message her gold-medal winning performances send to her son.
"It allows him to know that we don't give up. We continue, no matter what we have in life, we continue," she said. "For him, the respect of our military is at a high all the time."