— -- This little piggy is the first known airport therapy pig in the U.S., according to the San Francisco International Airport. Her name is LiLou.
She "promises to surprise and delight guests with her winning personality, charming costumes and painted nails," the airport said in a statement.
And she's no stick in the mud. "LiLou loves performing tricks for her audience," the airport added.
The Juliana-breed pig was officially welcomed into the airport's team of trained animals, called the Wag Brigade, this Monday.
The Wag Brigade is a team of trained animals certified by the San Francisco SPCA's animal assisted therapy program to "make passenger travel more enjoyable," the airport said.
The airport said that the brigade's animals are carefully selected "for their temperament and airport suitability" and that the animals "wear vests that read 'Pet me!' to encourage interaction with airport guests."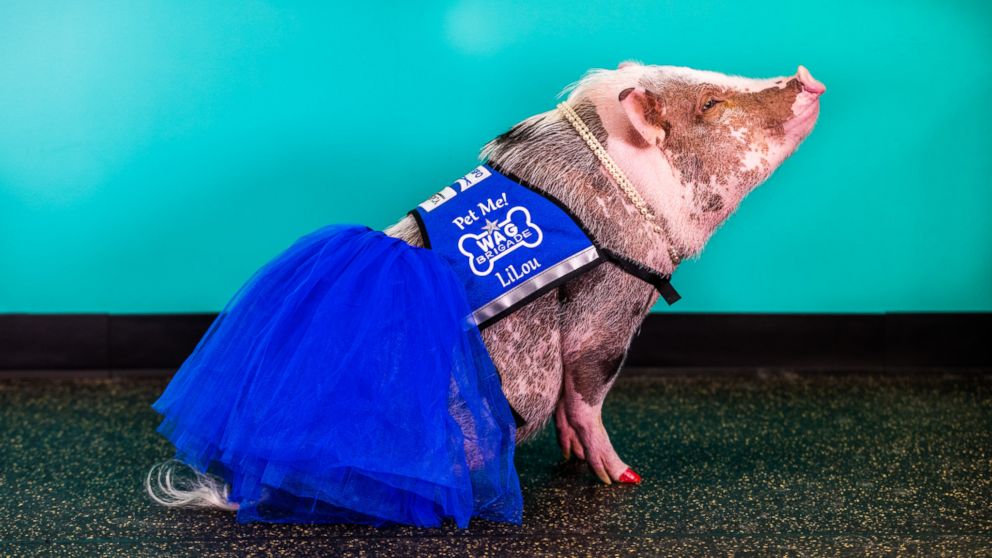 "We have more than 300 dog, cat and rabbit volunteer teams, but LiLou is the first pig in our program," Dr. Jennifer Henley, the SFSPCA's animal assisted therapy manager, said in the statement.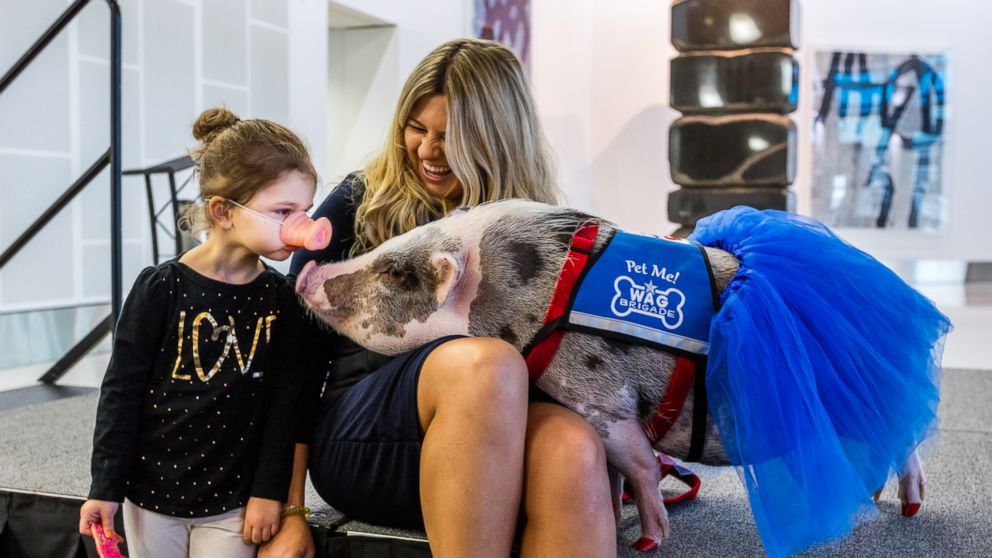 "With the addition of LiLou, we can look forward to more moments of surprise and delight for guests at our airport," said Christopher Birch, the director of guest experience at the airport.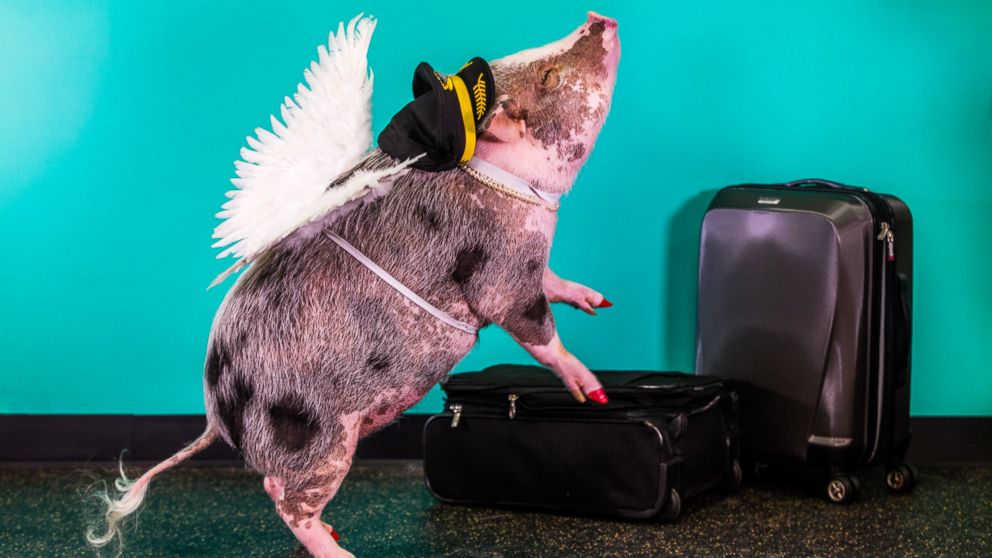 The therapy pig "also visits several other facilities in San Francisco, including senior centers and hospitals," the airport noted.
LiLou's "mom" chronicles her adventures on the Instagram account @lilou_sfpig.