— -- Ryan Burchett found a mysterious message in a bottle from 1981 on the beach in Little St. Simons Island, Georgia, nearly 36 years to the day after it was written.
He'd been out fishing with friends and family on June 17 when he stumbled upon the bottle in the sand while searching for seashells.
"I picked it up and held it up to the sun and I could tell it had a ceramic top on it which was cool looking," Burchett, 41, of Brunswick, Georgia, told ABC News. "And I could see there a message in it and I was like, 'Holy smokes.'"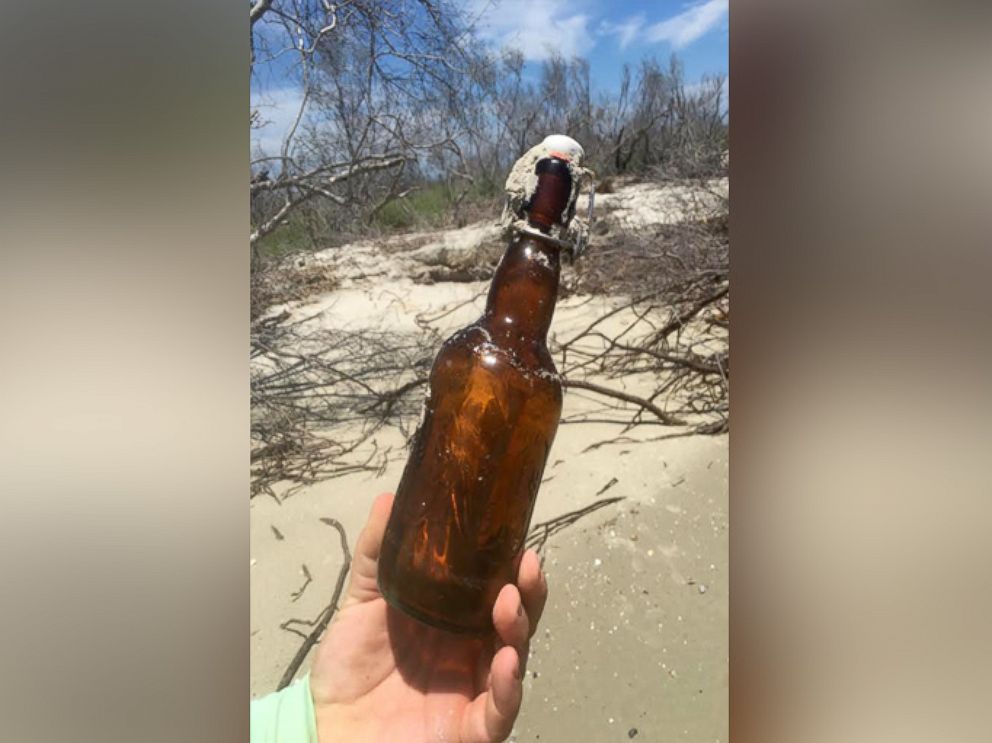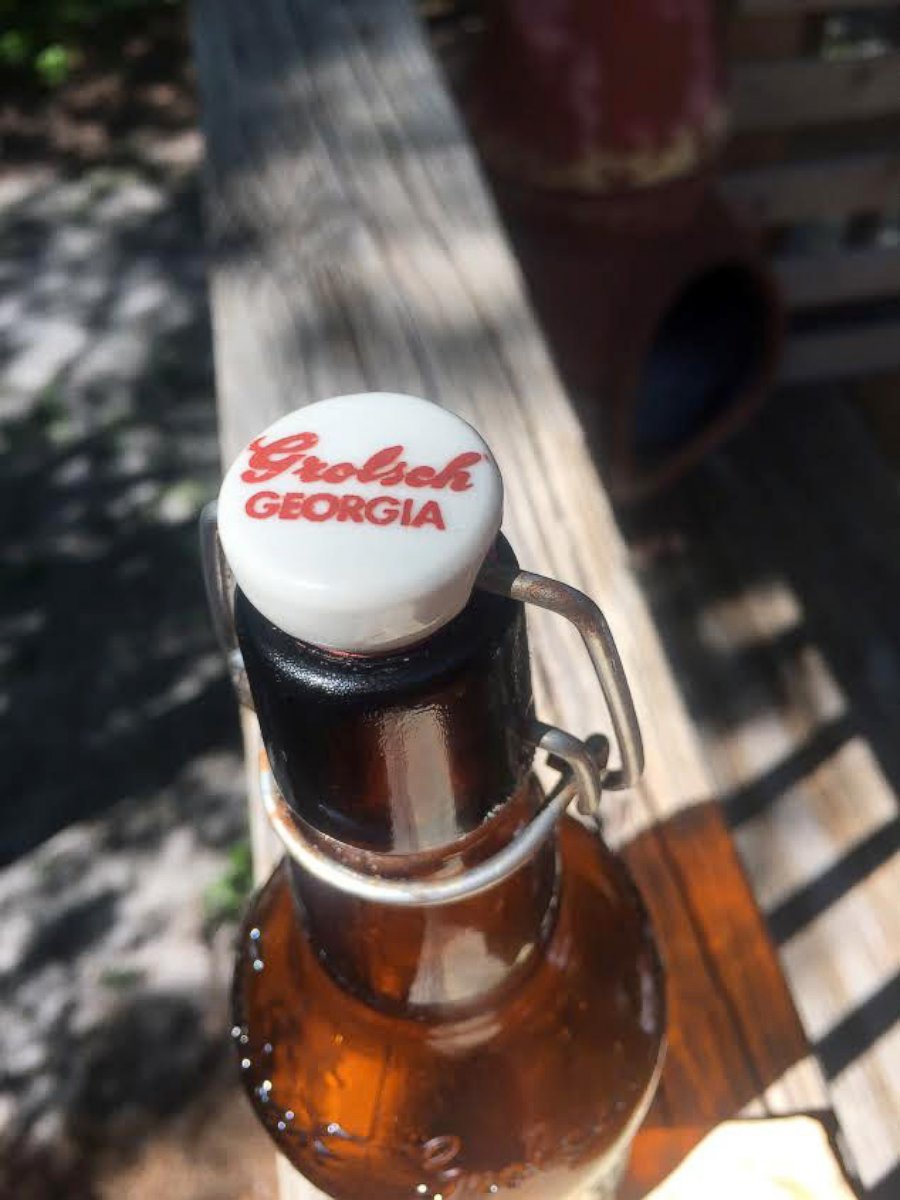 Inside was a handwritten note from Doug Stephens, who had tossed the bottle in the ocean in Fernandina Beach, Florida, where his family has been vacationing since he was about 5-years-old. The bottle had traveled about 45 miles to where Burchett found it.
It read: "This bottle was set adrift off Fernandina Beach, Florida on the 10th of June, 1981. To the finder, I would appreciate it if you would respond as to where, when and found by whom. My permanent address is as follows on the back. Thanks, Douglas H. Stephens."
Stephens said he tossed a few bottles with messages in them back in his day, but he'd never heard back from one until now.
"My older brother was drinking a high-end beer. I thought, 'This would be a good bottle to send a message in,'" Stephens, 56, recalled of the bottle Burchett found. "My dad would take us out in a little Boston Whaler and I'm sure I was like, 'I'll just see what happens.' I never thought about this thing again."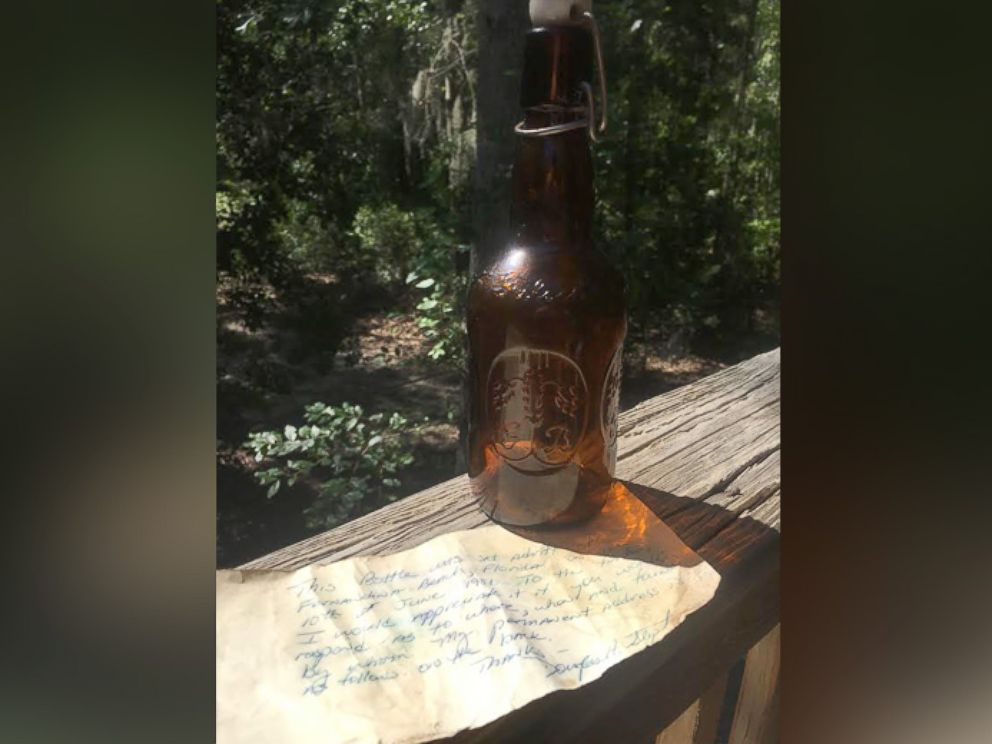 The address on the back of Stephens' note was for his childhood home in Chamblee, Georgia, which Stephens said his parents sold in 1986 when they retired. The outdated contact information made trying to track him down difficult for Burchett.
"I thought, 'Yeah I gotta reach out to this guy. It had an address on the back and I Googled the address and saw that it had been sold several times recently so I knew I couldn't get him there anymore."
Neither Burchett nor Stephens have social media, so a friend suggested Burchett ask SouthEast Adventure Outfitters, an eco tour agency based on St. Simons Island, to post the photos to their Facebook page in hopes of tracking Stephens down. Within 12 hours, the two men were in touch.
"You're kind of in shock," Stephens said of when he got the initial phone call. "When you throw these things out, nine times out of 10 you're never going to hear another thing. The length of time is what's stunning -- 36 years -- half the people I work with weren't even born then. I was a 20-year-old college kid home from University of Texas."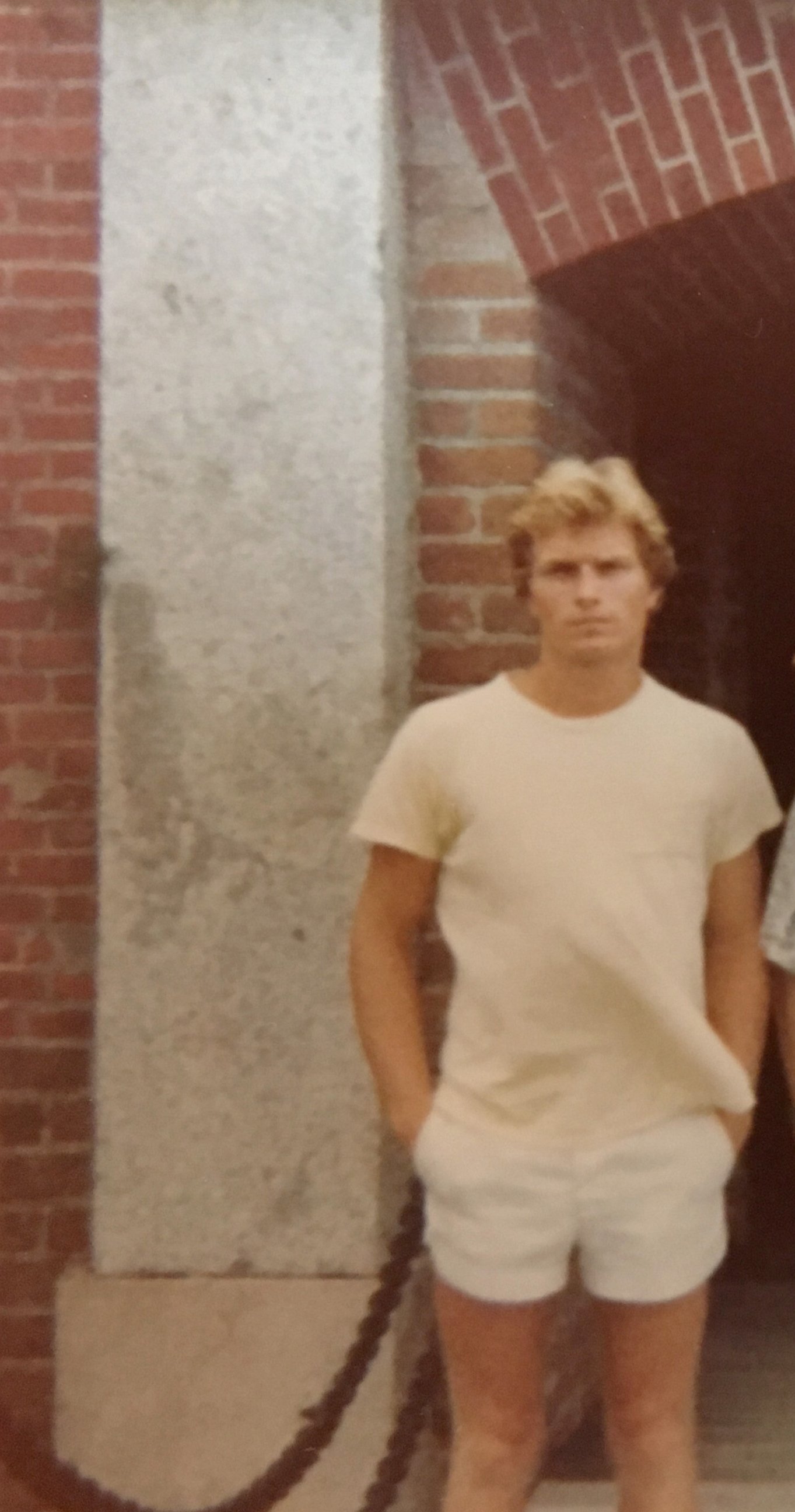 Burchett and Stephens plan to meet in August to return the long-forgotten bottle and reminisce on old times.
"I think that's the most exciting thing -- to give the bottle back," said Burchett. "I'm more excited about that than when I found it."
Stephens, who now lives in Acworth, Georgia, said he has to pass right through Burchett's hometown on the way to vacation in Fernandina Beach this year, as he has done every year since he threw the bottle.
"You're like, 'Holy cow. It just brings back memories,'" Stephens said of looking forward to the reunion. "Brunswick is right off I-95. I'm going to meet up with him at a watering hole or something. We'll share a beer and a couple laughs."