— -- These little girls from Highland, Michigan, are the queens of their castle, literally.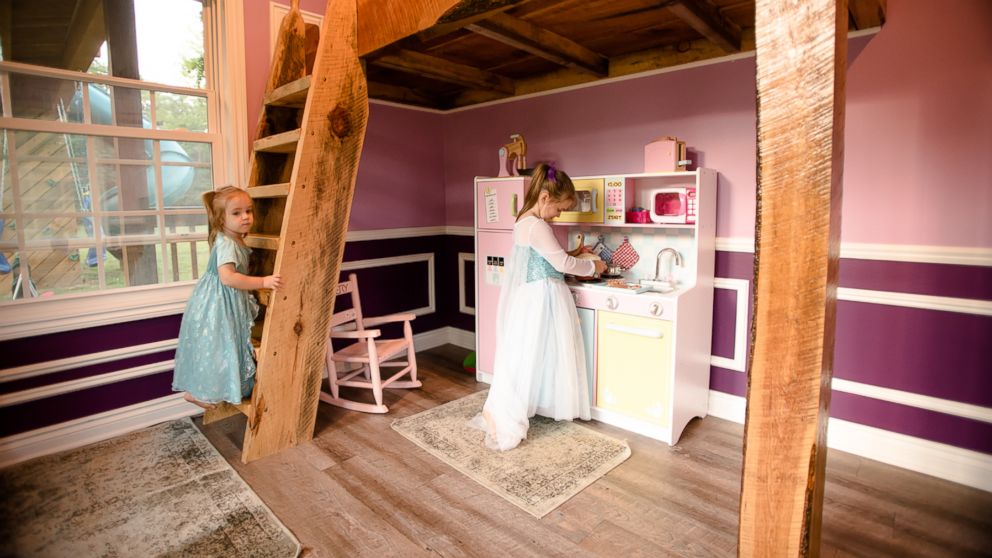 Their dad, Adam Boyd, president of Atb Building Inc., built them this amazing two-story playhouse in their backyard.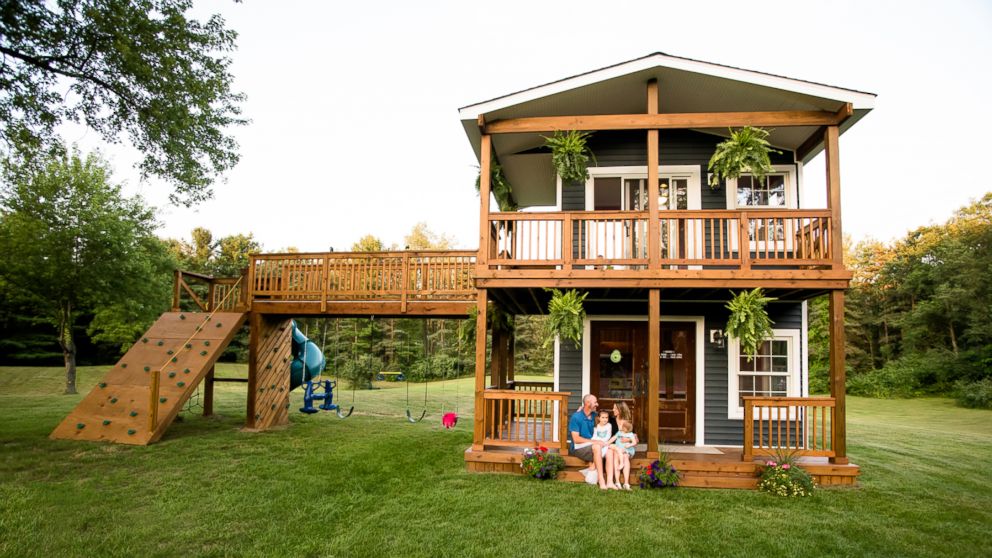 "My wife and the girls went up there and ate lunch in it all summer. She's a teacher so they spent a lot of time out there," Boyd, 39, told ABC News.
It has a rock wall, a slide and a loft. Boyd said he plans to add a zip line.
Boyd said his daughters, Avery, 5, and Violet, 2, love the purple wall color. The darker shade is Avery's favorite, and the violet shade was, obviously, chosen for Violet.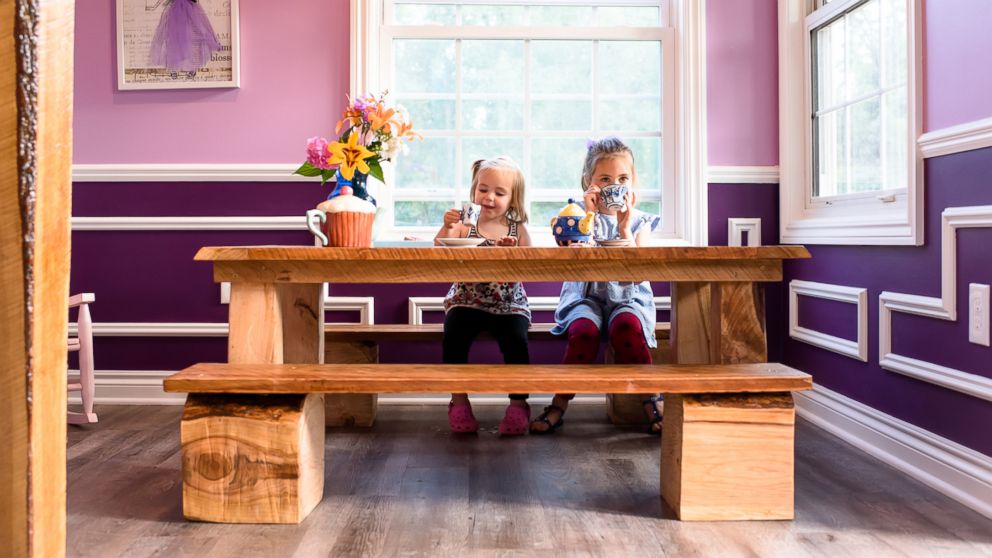 And the 8-foot ceilings provide plenty of room for tea parties.
"Photographing them was just a big playdate. I had to take breaks to have tea parties," Boyd's sister, Rachel Goldsworthy of Flashes of Life Photography, told ABC News of their fun photo shoot.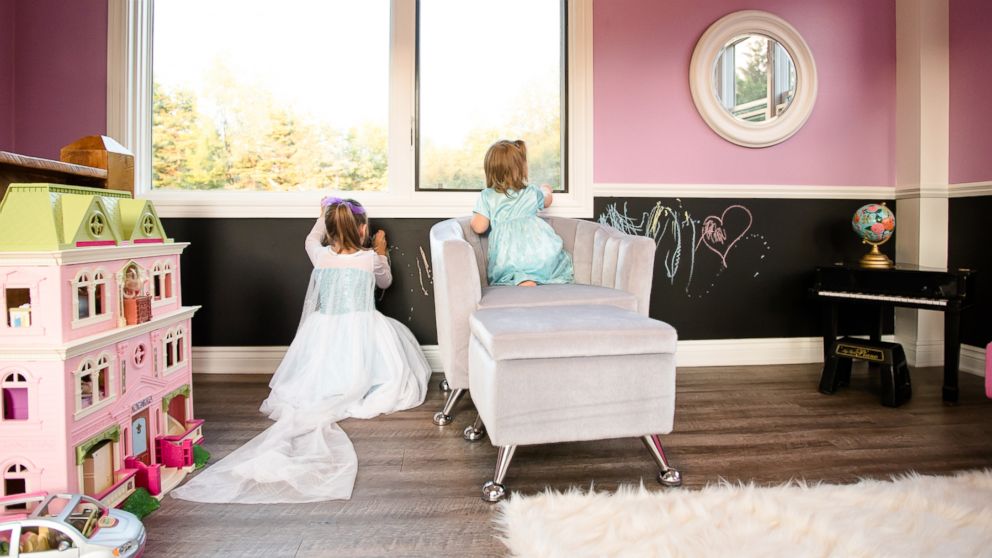 The playhouse is about 24 feet tall at its peak and took Boyd "quite a while" to complete, working on it mostly on weekends and during his free time.
The proud father said Avery loved helping him on the project.
"That was the most rewarding part of it," he said of the DIY daddy-daughter design. "She was sanding the crown molding with me. She loved it."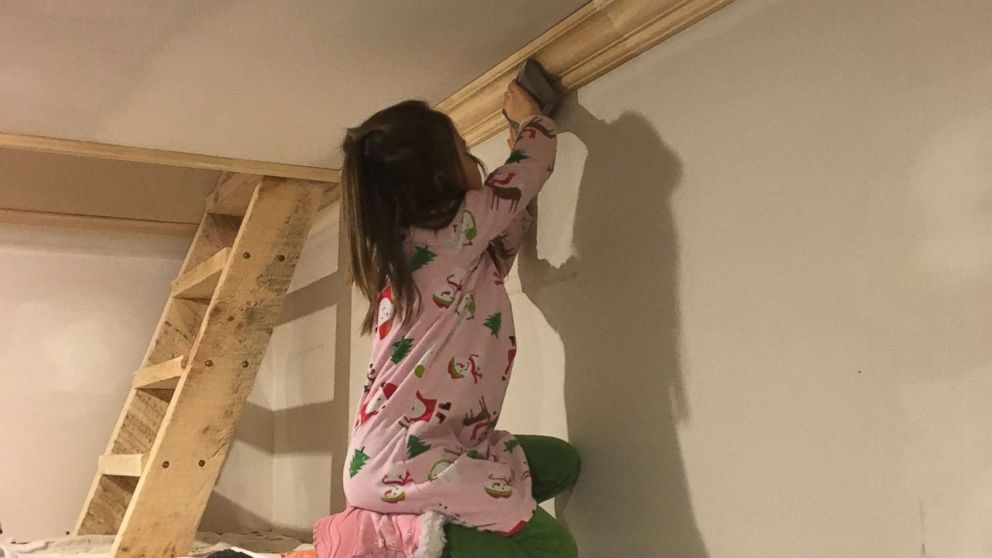 Boyd said he's gotten so much positive feedback on the elaborate playhouse that he is now starting a new business, Spoiled Rotten Homes, which will focus on over-the-top playhouses for children.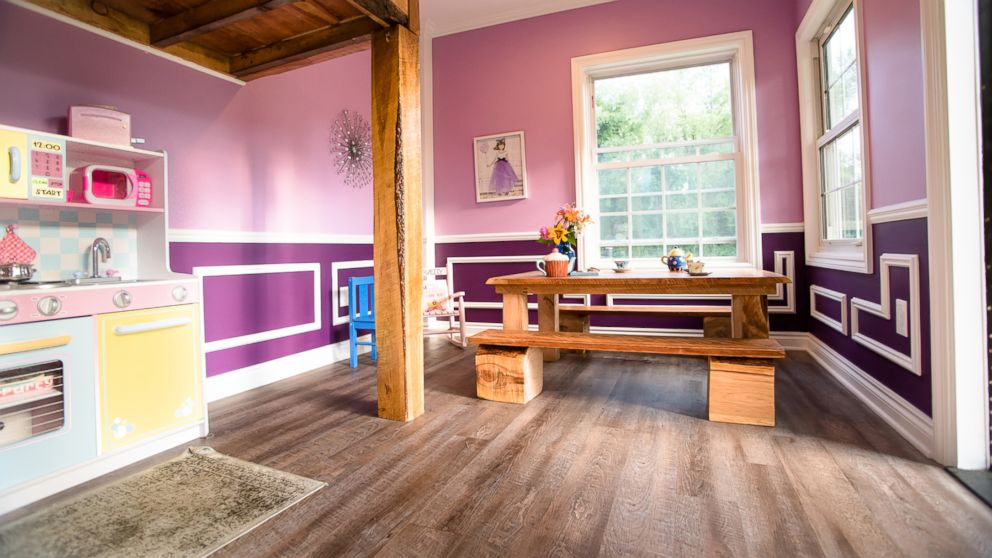 "A lot of people, friends and family included, thought I was nuts for doing what I did, but I'm very satisfied with the outcome," he said. "I'm happy to watch them play in it, and play in it with them. It's worth every penny I've spent and it's gonna be there forever."