— -- A new mother of two decided to take a fresh approach on pregnancy posts by showing the honest and sometimes humorous side of what it's really like to be pregnant.
Exactly two months after the birth of her first daughter, Zoey, Maya Vorderstrasse found out she was pregnant with another baby girl. "I was in absolute shock," Vorderstrasse told ABC News.
But the new mother from New Jersey took it in stride and started posting pictures on Instagram of her new baby bump.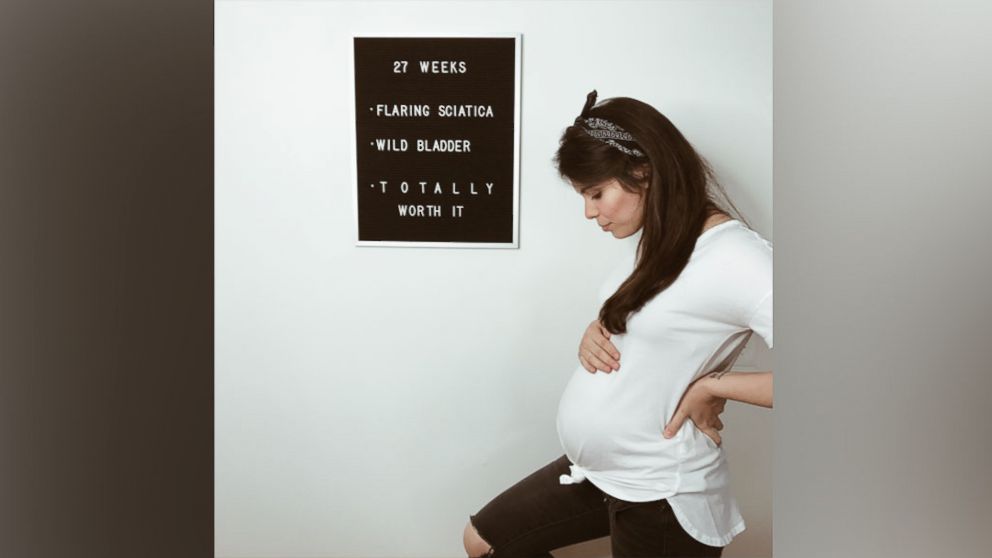 "Up until about halfway through the pregnancy I was still taking pretty pictures, but I would try and insert a relatable caption," she said of her initial idea to flip the switch on her typical mommy-to-be posts. "But then it came to a point where I said, 'I'm way too tired and hurting. I can't pretend it's this amazing feeling all the time.' It's hard, I was achy and I had my other child crawling and I felt [like a] fake portraying something that just wasn't my reality."
So she decided to instead embrace the reality of it all and post things to which other pregnant women could actually relate.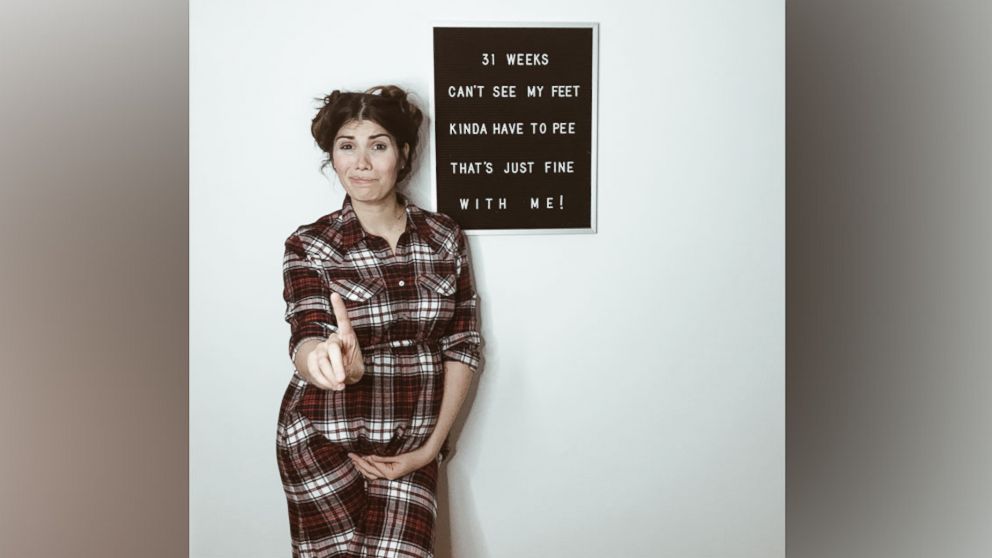 "I said, 'I'm going to embrace my life right now and see what happens, see how people respond.'"
Vorderstrasse used a plain and simple letter board to post messages about how she was feeling week to week.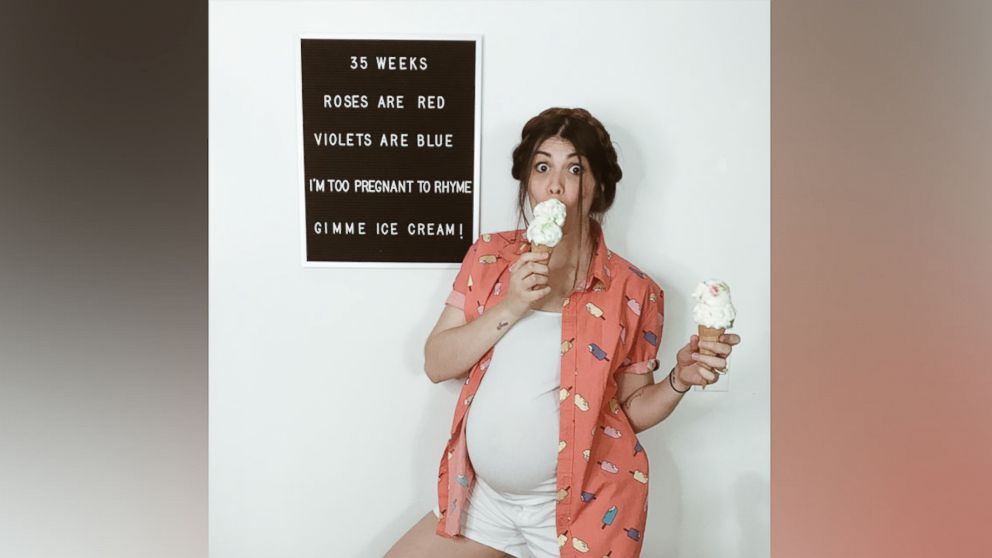 "I was paying attention to my symptoms and then took the strongest one and turned it into a board," she explained. "I translated how I was feeling into a message."
Her husband, Tim, who photographed her series of shots, became the brunt of one post at 33 weeks when she got upset because he ate the last cookie out of a package of cookies.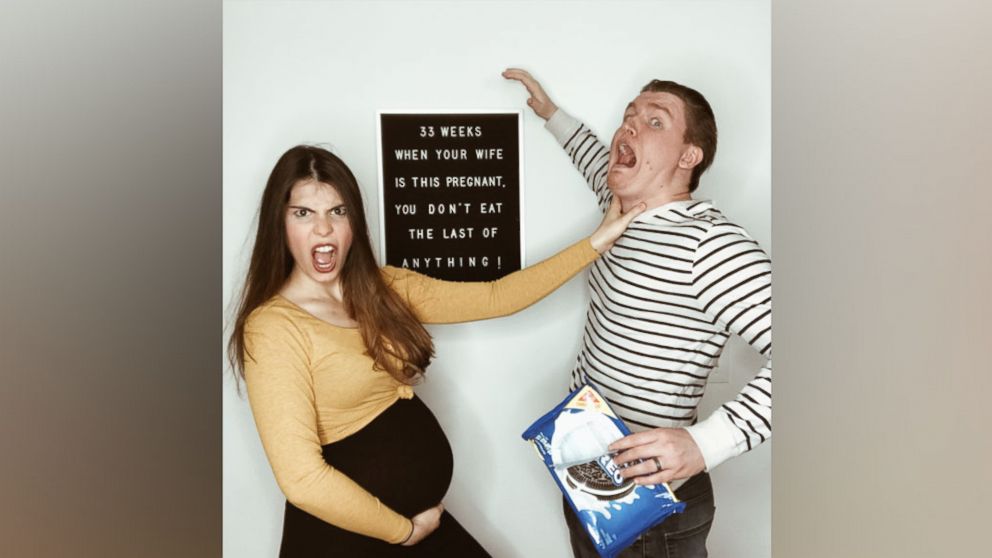 "When my first one went viral and got over 6,000 'likes,' the one where I'm [fake] choking my husband because he took my food, that was the one that made me realize how much people like these and could relate," Vorderstrasse said. "People were messaging me saying, 'Oh, my gosh, that's exactly how I feel. Thank you for being so honest about that.' They feel like it's OK to not have it all together and these other moms felt like they belonged somewhere reading my posts."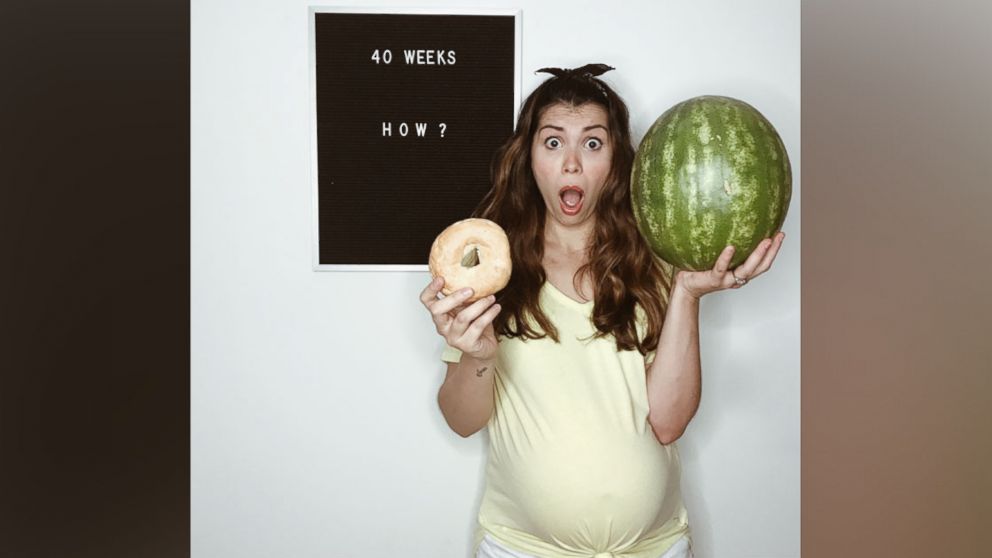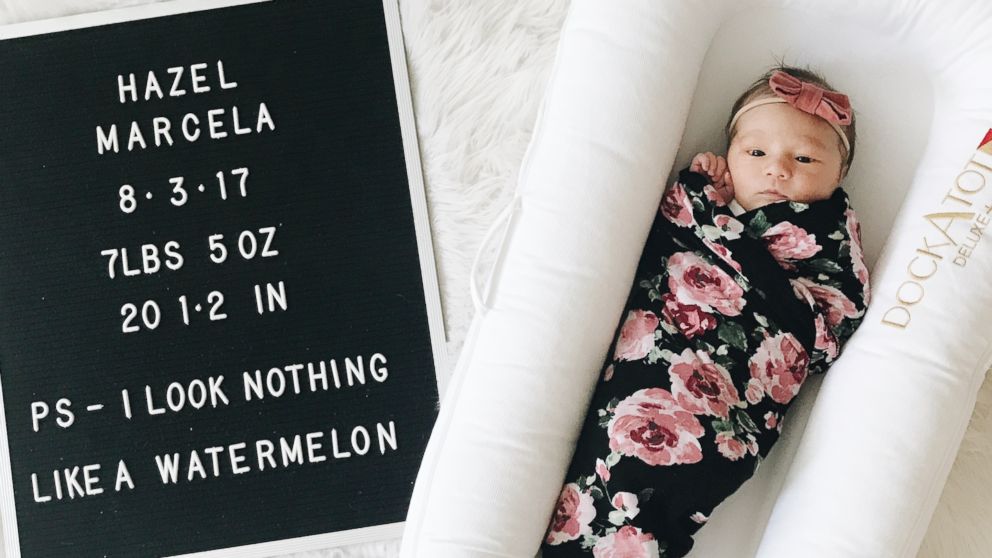 Ultimately, the pregnancy shots finished with the Aug. 3 birth of daughter Hazel but she still plans to continue posting pics that are both fun and honest.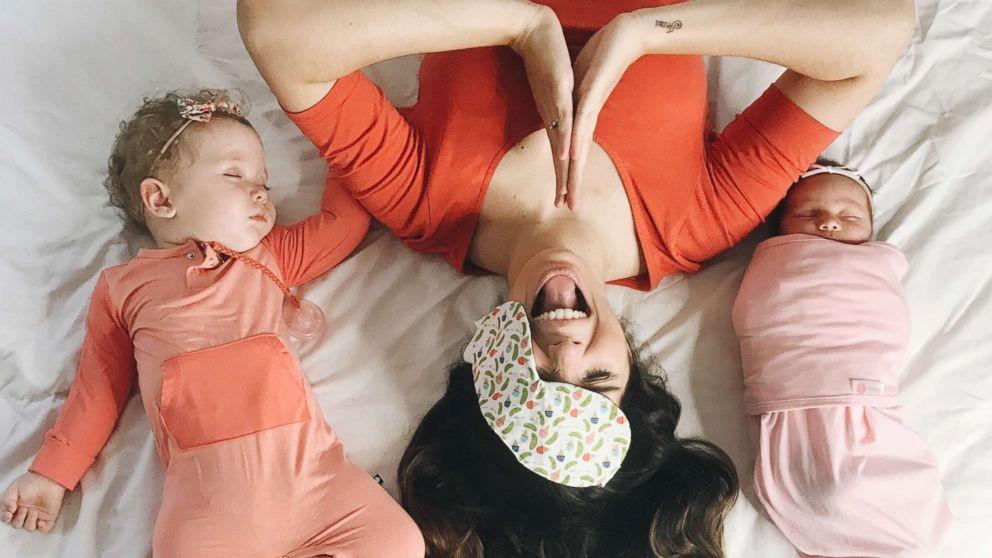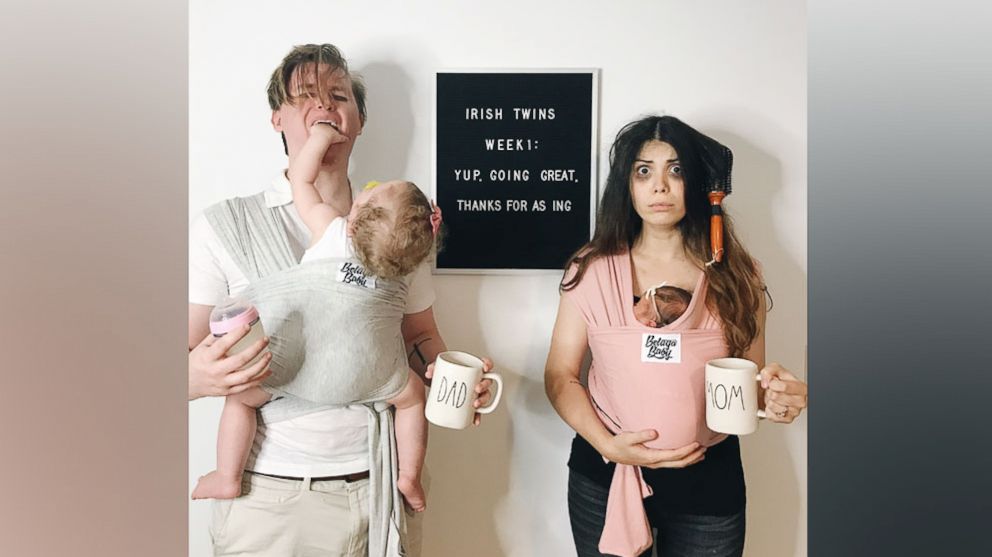 "I think it will be even funnier in the situations that arise with both girls. I'm loving this life and I'm just trying to find the funny side of it. I'm super excited to keep going with my boards!"