— -- A Scottish mother has sparked social media chatter after defending her toddler son who was berated by a stranger in a toy store, after he expressed interest in "girly toy."
Rheann MacLaren, 25, of Fife, Scotland, posted her story on her Facebook page on April 28, sharing how a stranger criticized her 3-year-old, Harry, for wanting a pink stroller in a toy store.
"Harry loves playing house," MacLaren wrote to ABC News. "He often pretends to cook food, he pretends to do the ironing, make cups of tea...he has a dolly which he calls 'baby.' He loves playing with his teddies. Our son's happiness is the most important thing in the world to his dad and I and if a little pink pram makes him happy, then so be it."
MacLaren said she and Harry were browsing toys when he picked out a doll's stroller.
Then, a woman, whom MacLaren never met, approached Harry and tried to convince him to choose a more "gender-appropriate" toy to play with, MacLaren said.
In hopes to raise awareness on gender stereotypes, MacLaren then took to Facebook to vent about what she had experienced that day:
"I listened as you tried to belittle my son for his choice of toy," she wrote in the post. "'Oh you don't want that, it's just for girls, not boys! It's all pink and girly. There's cars and dinosaurs over there, why would you want that girly thing?!'...You felt you had the right to say to a small child who you'd never met before in your life. I was about to have a go at you, tell you off for being so judgmental and critical of a small child -- but my boy got there first, and answered you so much better than I could've: 'Cos I like it'"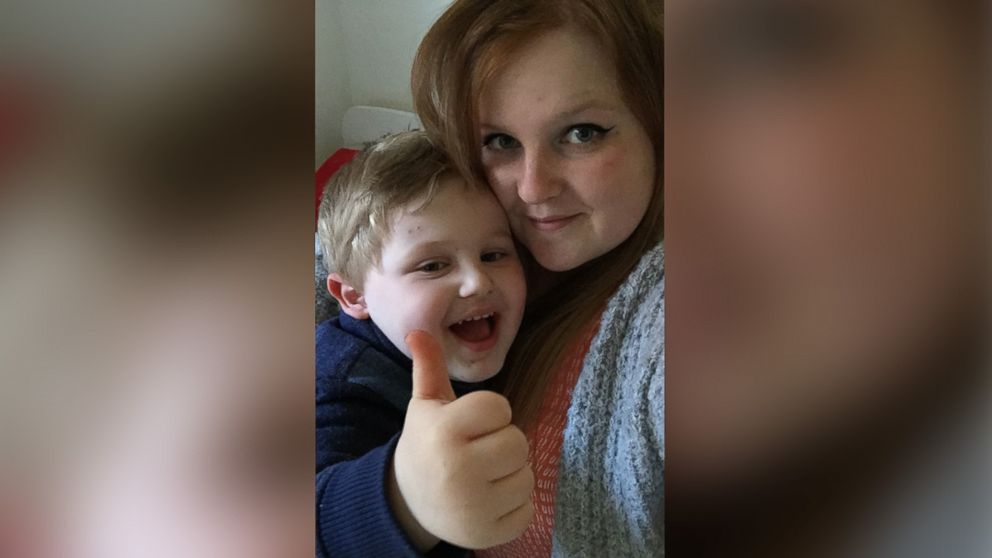 MacLaren continued, "It's literally that simple. It's not about the color of it, the labels behind it, the way it looks...It's about the fact my child looked at it and thought it looked fun to play with. He pushed it all the way home from the shop proud as punch with his new toy, he told me about how he's going to put his baby dolly in it and push it to the shops for its milk, because yes, shock horror, my son has a dolly too."
The post has received over 1,300 shares and many comments from parents praising MacLaren for her decision to defend her son for wanting to play with a "girly" stroller.
"I just hope that it maybe makes people who have the same view as the stranger who spoke to us think for a second," she said. "Think about if it really matters what toy a child plays with. Can toys really only be specifically for girls or boys? A man will grow up and push his own children in their prams, so why stop a young boy from pretending to do the same? A woman will grow up and learn to drive a car - so why stop a young girl playing with toy ones?
MacLaren added, "We just need to let kids be kids and not force any labels or restrictions on their minds and imaginations and the way they play. There shouldn't be a fuss or big deal made about the fact a boy has a buggy -- it should just be the norm."