— -- One U.K. mom was brought to tears last week after her son's teacher mailed him an uplifting note following the completion of a standardized test.
"I just didn't expect it at all," Gail Twist of St. Helens, United Kingdom, told ABC News today. "For someone to take the time to think about it and write that, it shocked me. It just broke me. It's great when there's something positive to share about such a wonderful teacher."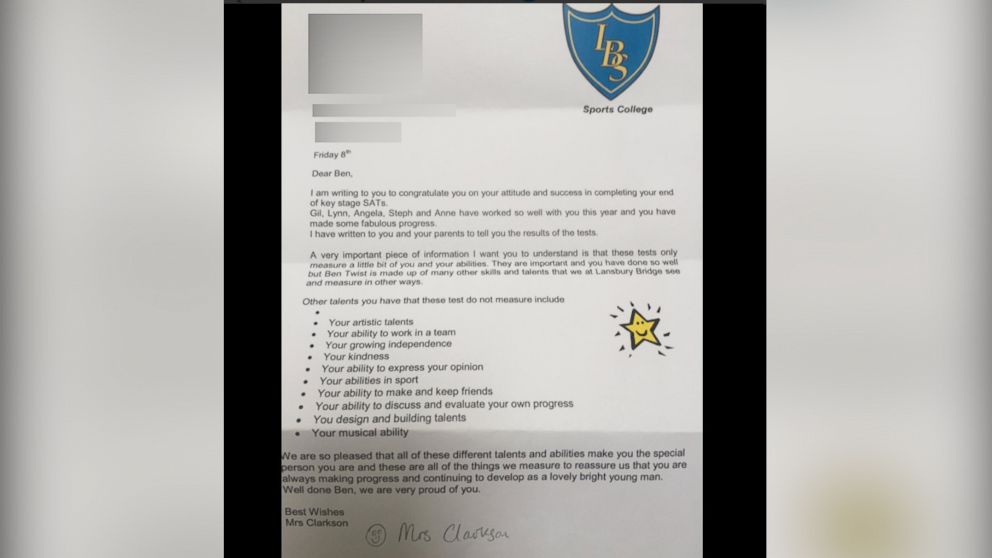 Twist said her son Ben, 11, was diagnosed with autism at 5 years old.
Ben attends the sixth grade at Lansbury Bridge School and Sports College in St. Helens. In second grade, students take stage one of their SATs in various subjects and then measured again in grade six, Twist said.
Lansbury is a school for children with special needs. Ben was the only child in his school to take the SATs this year, his teacher's assistant Ruth Clarkson confirmed to ABC News today.
On July 8, Twist received Ben's test results from Clarkson. Ben also received a special letter from Clarkson, who commended him on his many strengths and abilities, highlighting that the SATs "only measure a little bit" of who he is as a person and as a student.
Clarkson goes on to list talents Ben possesses, such as his kindness, ability to keep friends and musical talent, among others.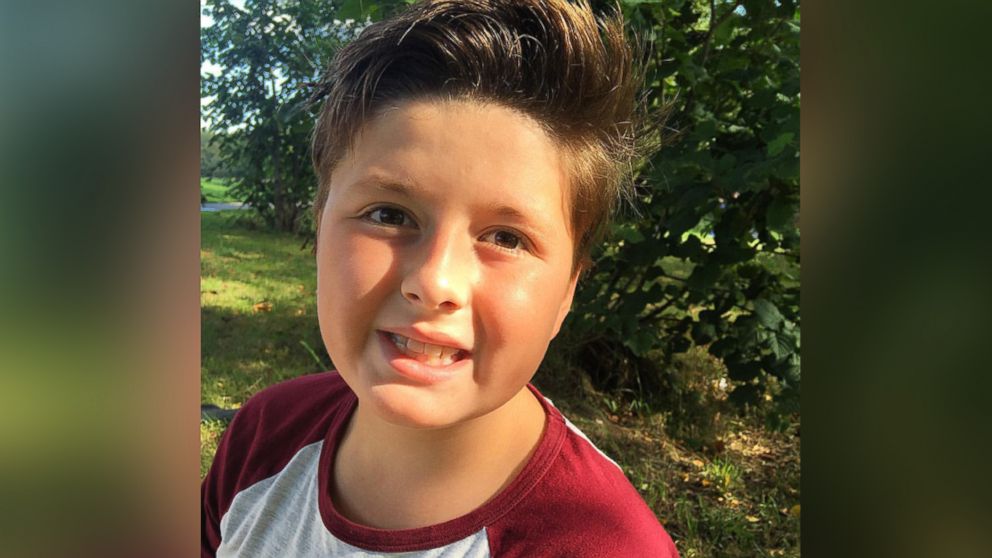 "... These are all of the things we measure to reassure us that you are always making progress and continuing to develop as a lovely bright young man," Clarkson wrote on behalf of the five teachers in his class. "Well done Ben, we are very proud of you."
Twist posted the letter onto Twitter July 9, where it has since received more than 2,000 shares.
"All the staffers are just shining examples of what an educators should be," she said of Ben's teachers. "They did it because they care and I think that's just so important."
"We're absolutely thrilled that Ben and his family are so happy," Clarkson told ABC News. "We are very proud of Ben. It's a letter that I'd send to any young person in year 6 that has worked as heard as Ben has."
As for Ben's reaction to the letter, his mother said he thinks it's "awesome."