— -- A Georgia mom fighting to get companies not only to value children with disabilities as consumers of their brand, but also to feature them in their advertisements, got some huge news today: an invitation for her toddler with Down syndrome to model in a Carter's holiday advertising campaign.
Meagan Nash, 27, of Buford, Georgia, came across a casting call in July for Carter's, a children's clothing brand. So, she sent photos of her 15-month-old son, Asher, to a talent agent because he met the requirements for the call.
Student With Down Syndrome Who Went Viral to Start College
When she didn't hear back from the talent agency, the mother of two said she reached out to the agent.
"Her [the agent's] response to me was, 'I did get the submission but I did not submit because the criteria did not specify that they were looking for a baby with special needs,'" Nash said. "And to that, I asked her, 'Well, did they specify that they were not looking for a baby with special needs?' And she said 'No.' She said they didn't specify either way."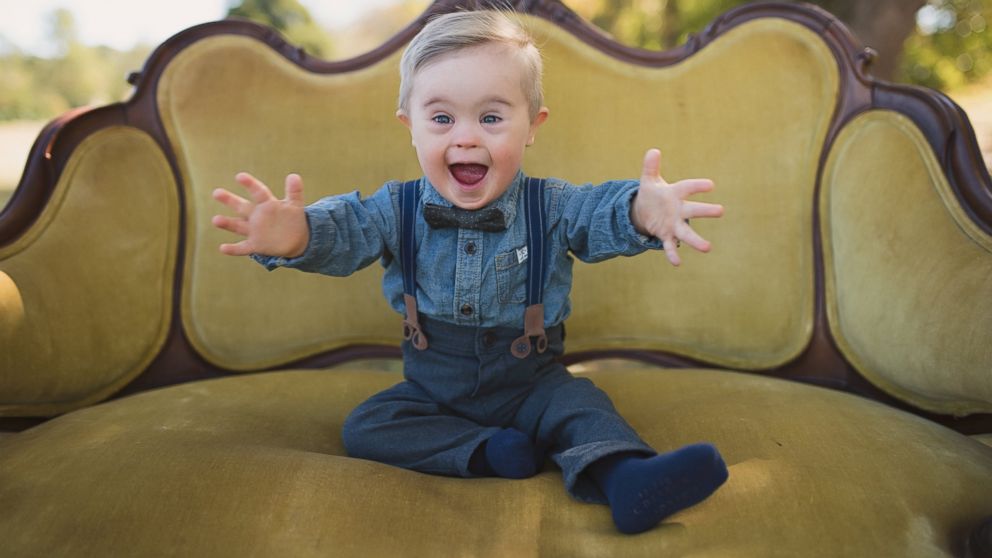 Nash said the agent apologized and said she'd submit Asher's pictures but the incident got the Georgia wife and mother thinking for months about how many other talent agencies were not entering the photographs of children with disabilities.
"I was hurt," she said. "I was really hurt. ... I'm seeing this baby [Asher] that I think would be a huge contribution to the modeling world. ... He didn't even get the chance to be rejected by Carter's because he never even got submitted. I felt angry."
Eventually, Nash came across Changing the Face of Beauty, an organization that, in part, identifies companies that have not yet used children with disabilities in their marketing. Nash said she picked OshKosh B'gosh, a subsidiary of Carter's.
"I put a picture [of Asher] on Facebook with OshKosh and I shouted out to them, asking them to please change the face of beauty and use him [Asher] in the advertisement," Nash said. "My end goal was that I wanted OshKosh to hear what we were saying and I wanted them to consider using kids with disabilities in their ads."
Her post went viral, after it was picked up by a Facebook page called Kids With Down Syndrome. Nash said that within a day of her post being shared, OshKosh B'gosh had reached out to her.
Nash and Asher met this week with representatives of OshKosh B'gosh at its headquarters. She said she spoke to Carter's and OshKosh B'gosh about how important it was for their brands to include children with disabilities in their advertising. By the end of the meeting, she said, everyone was smitten with Asher.
"It made me feel really good, as his mom, as his advocate," said Nash, who also works with the Down Syndrome Association of Atlanta. "I feel accomplished. I feel like I set out to tell Asher's story, to be heard, for him to be heard. And that is exactly what happened, we were heard. Our message was delivered."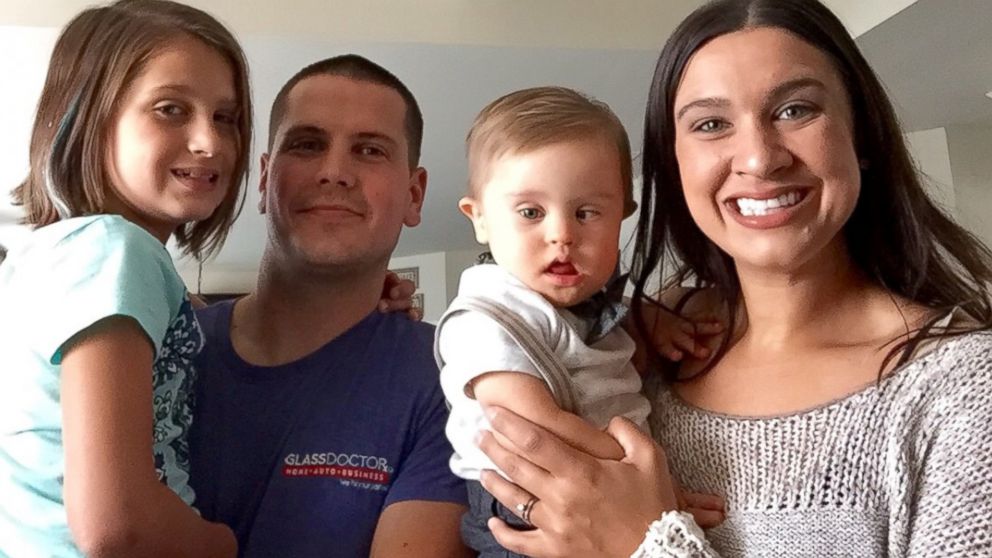 In a statement to ABC News, OshKosh B'gosh thanked Nash for raising the companies' awareness on the issue.
"OshKosh B'gosh enjoyed spending time with Asher and his family earlier this week and hearing their perspective. We appreciate Ms. Nash's passion for greater inclusiveness of children with special needs in advertising. ... We are committed to evolving our process to ensure that in the future children with special needs are better represented in our advertising campaigns," a representative said.
Carter's confirmed today that Asher will be modeling in its holiday campaign and that a shoot had been scheduled for the coming weeks.
Nash, who also has an 8-year-old daughter, Addison, said her family was excited about the news and that other companies had since expressed interest in using Asher as a model.
"If Asher, when Asher is used in these advertisements, he will be the first one and for him, for the Down syndrome community and for people with disabilities that's iconic for them," she said. "It's a huge accomplishment.
"My real goal for him [Asher] in life is just for him to be included," Nash said. "I want him to be included with his peers when he goes to school. I want him to be included when he is an adult and he is going to work.
"I just want him to be able to live in a world where he has full inclusion and he is accepted for who he is, not for his diagnosis."