Mom turns son's mischievous drawing on a wall into gallery 'masterpiece'
"You just have to accept that you can't correct every single mistake."
November 17, 2017, 2:23 PM
— -- One Toronto mom found the perfect new masterpiece for her home, even though it's "completely in the wrong place because it's only 3-feet off the floor."
Kim Massicotte caught her 6-year-old son drawing a picture of a house on their home's wall, but instead of getting upset, she embraced it.
"At some point you just have to accept that you can't correct every single mistake, because that would be my full-time job," she told ABC News.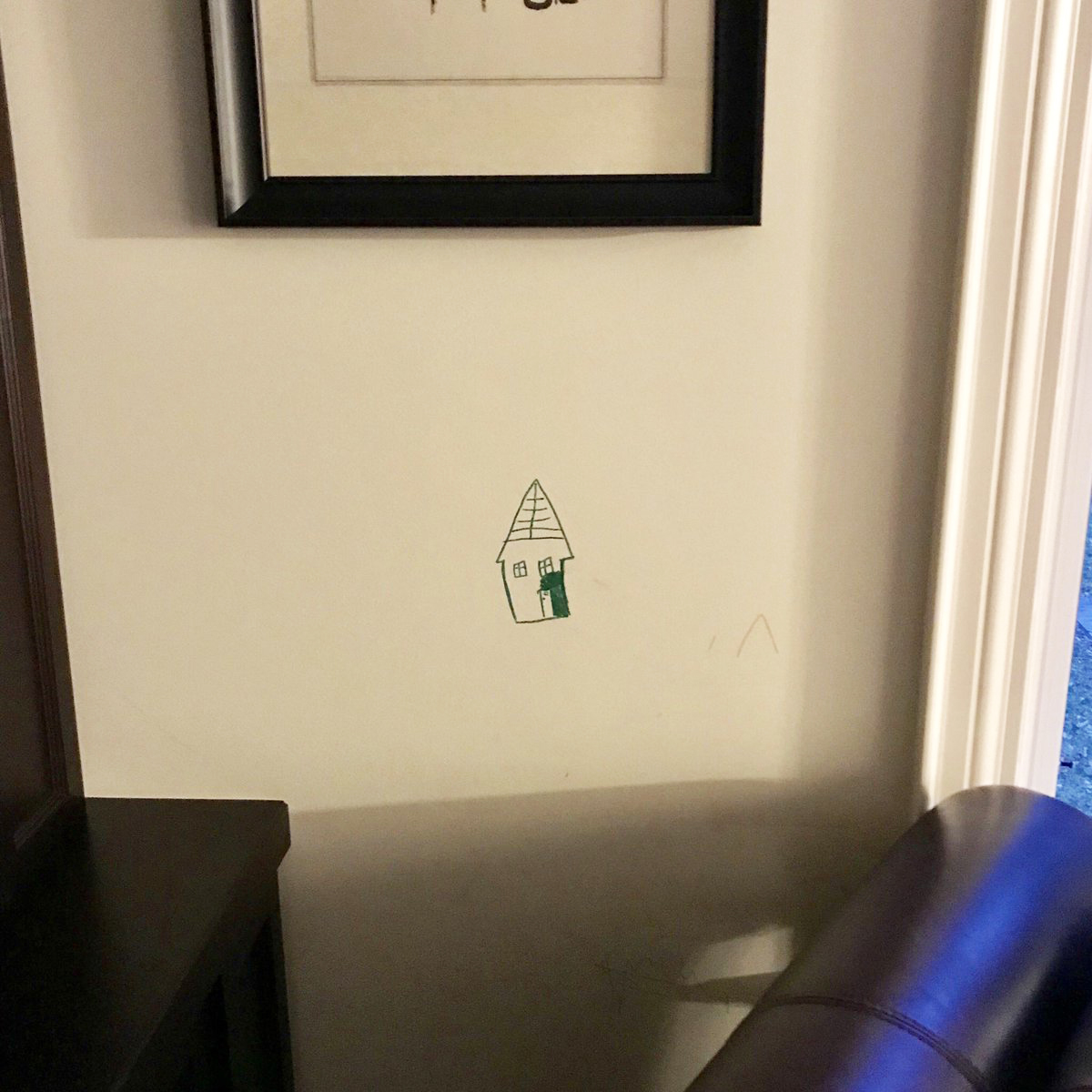 While their kids were eating breakfast one day before school, she said she and her husband, Eric Massicotte, took their eyes off their two boys "for one second" to finish packing lunches.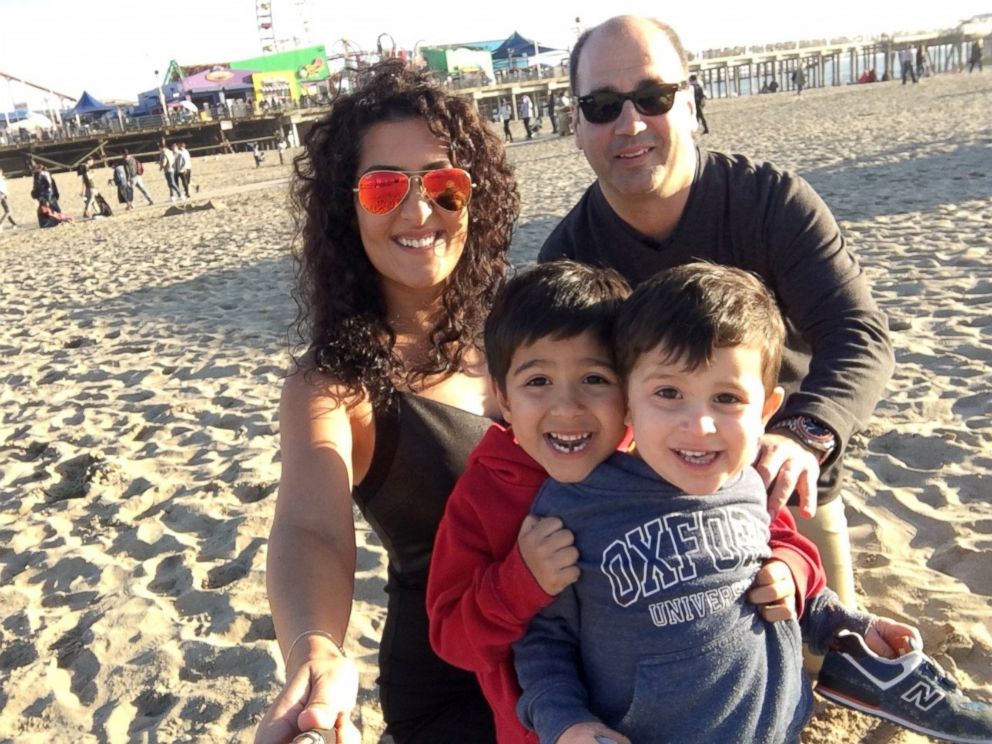 "Our eldest, our artist, took a green marker that he was using at the breakfast table and he decided he was going to teach his little brother and used our wall like a chalkboard and proceeded to teach his little how to draw a house on our wall," she recalled of her son, Rhys Massicotte.
Unfortunately for Rhys, his mom caught him half-way through the coloring process.
"They knew they were in trouble so they went and hid behind the couch," Massicotte said.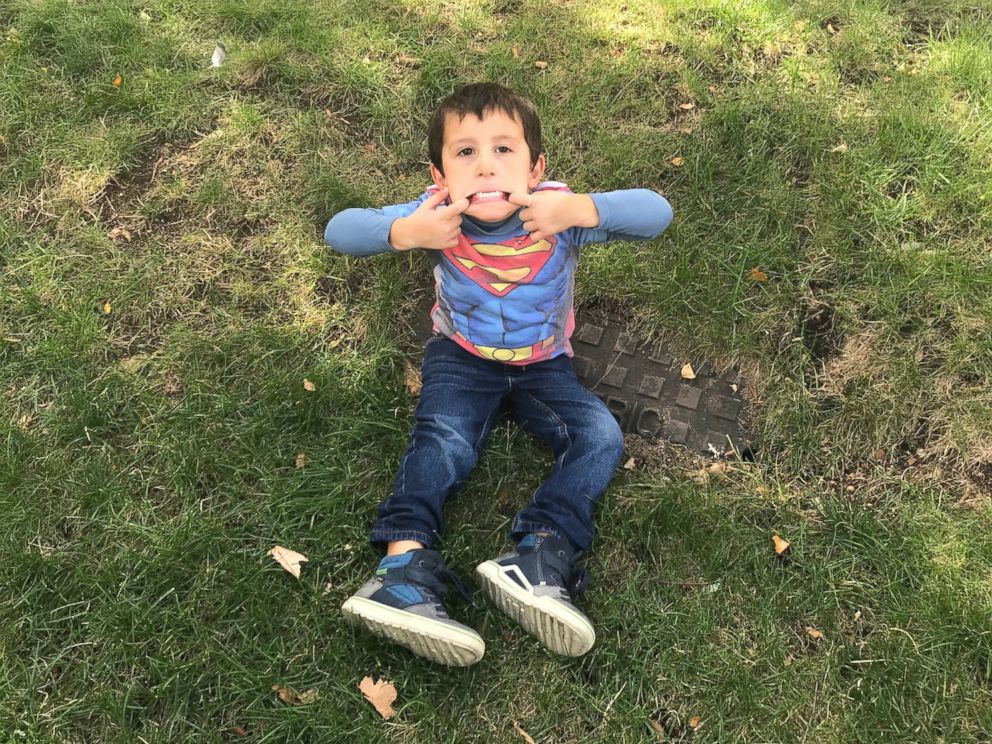 After her kids left for school, she gathered some extra craft supplies to frame the "masterpiece," mimicking a fine art piece in a gallery.
"I was doing this to amuse my husband," she said. "Instead of being mad about it, I thought maybe he and I can have a little fun with it. I thought it was really cute and this was something that later on we would laugh about."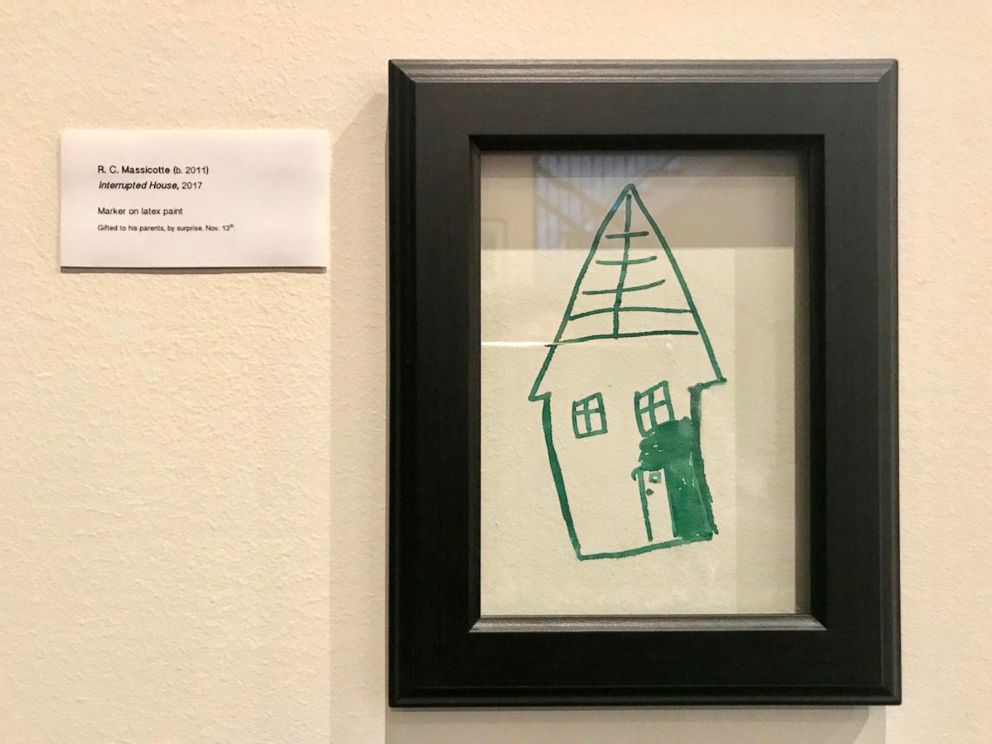 When her mischievous son got home from school, she showed him how she'd framed it and told him no more wall drawings were allowed.
His cheeky response? "I prefer paper anyway."