— -- This little bride and groom said "I do" in a magical mini-marriage ceremony in Flint, Texas.
Their moms, both photographers, arranged the pint-size photo shoot for their kids who "love hanging out together."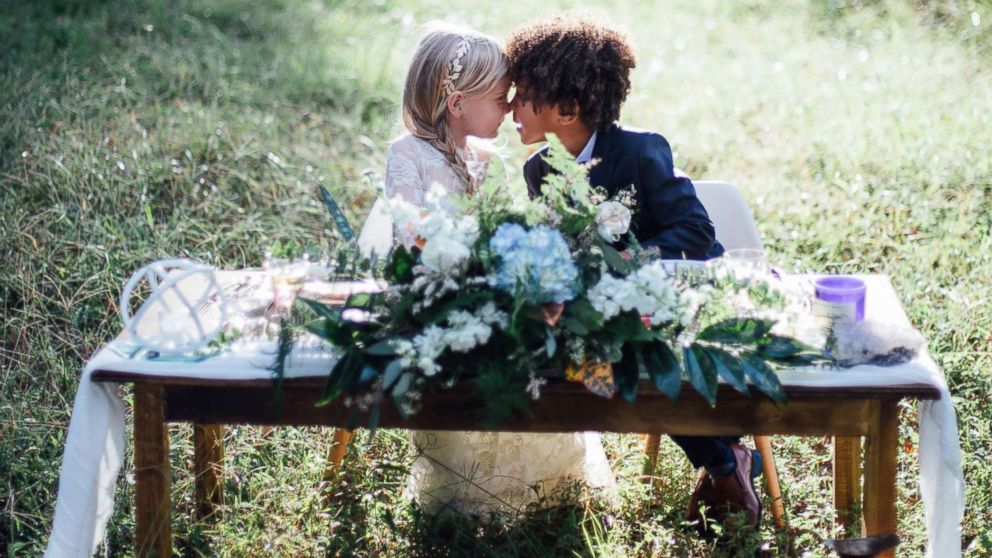 The newlyweds, Sullivan, 5 and Ella, 3, loved playing dress up and pretending to celebrate their big day.
"We told them they were getting married and found a little baby-sized ring box. I told her she got to dress like a princess for her wedding," Ella's mom, Breana Marie of Breana Marie Photography, told ABC News. "I braided her hair and then they saw each other and they said, 'We're getting married today!' They did pretty much everything themselves, then they'd look at each other and they would giggle."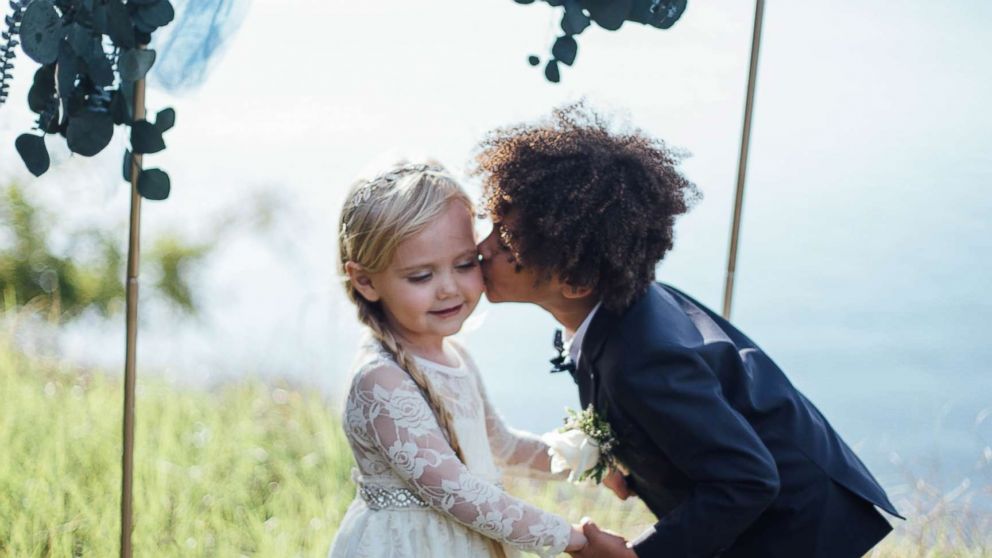 Breanna teamed up with Sullivan's mom, Bria of Wolf & Rose Photography, after working together several times and knowing their children would get along.
"I would die of happiness if they got married in the future," Breanna said with a laugh.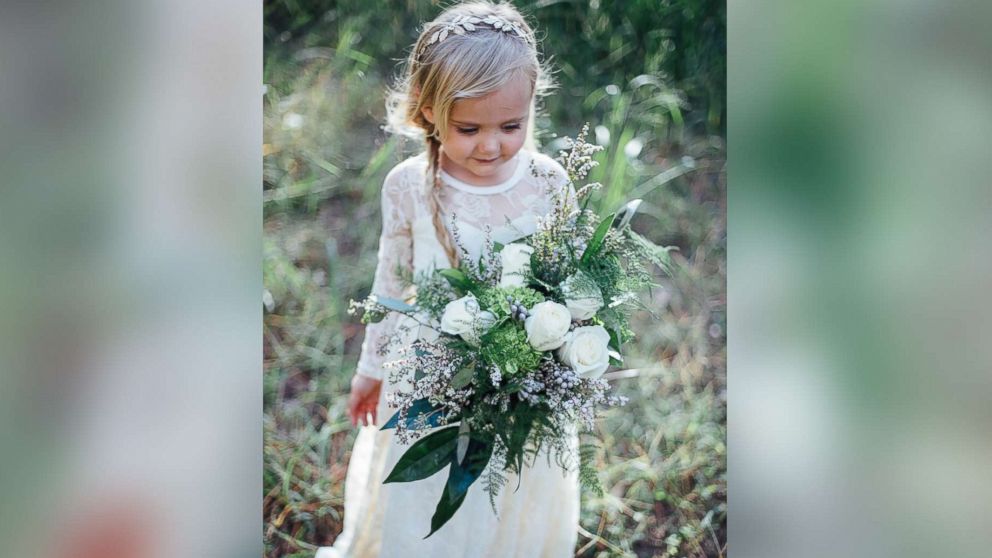 They had a wedding dress, a suit, a bouquet of flowers, an altar and a beautiful blue cake.
"They would run from one set to another set holding hands the whole time," said the proud mom. "They even kissed once or twice and it was the funniest thing I've ever seen in my life."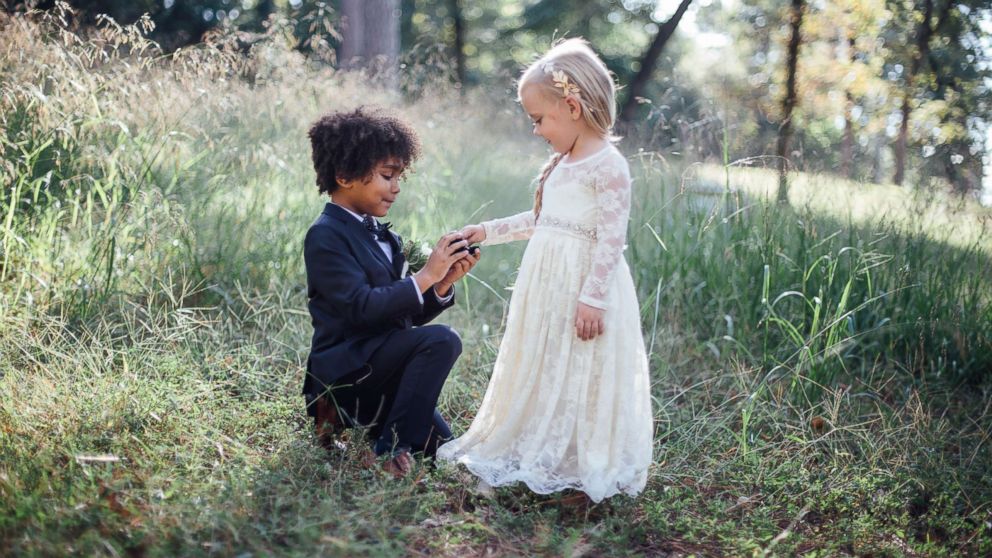 Breanna said her favorite part about the special photo shoot was when Sullivan, completely unprompted, dropped to his knee to propose to Ella.
"He asked, 'Can I propose to her?'" she recalled. "Ella started giggling so hard. He put it on her pointer finger."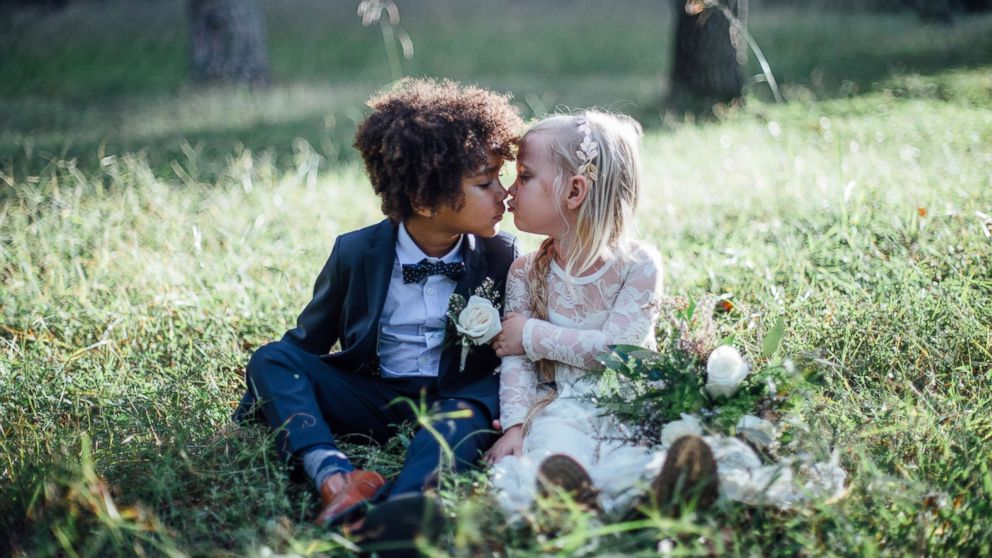 Breanna said both kiddos were thrilled for the chance to be the focus of their moms' professions.
"They were excited to get married because both of their moms work in the wedding industry, which made it exciting for us to incorporate them into our world," she said.