— -- One mother celebrated the upcoming anniversary of being diagnosed with alopecia with a heartwarming photo shoot that has since gone viral.
Courtni Guevara was diagnosed with the autoimmune skin disease on Feb. 8, 2017.
The Laurel, Maryland, physician's assistant told ABC News that when her sister was curling her hair, she noticed several bald patches that made her worry.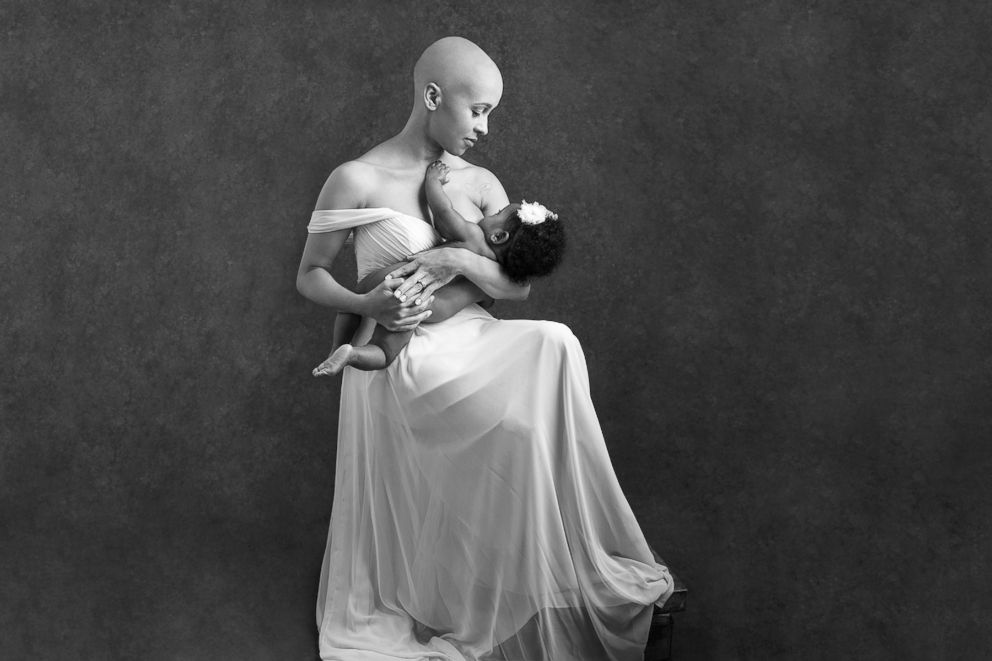 "She was like, 'Sister, are you going bald?' And I was like, 'Excuse me?'" she recalled, laughing. "I got really nervous and scheduled an appointment with the doctors."
After one doctor initially didn't take her concern seriously, she found another doctor "with much better bedside manners," she said, who ultimately diagnosed her and talked treatment options.
"But there wasn't much he could do since I was pregnant," Guevara, 31, recalled.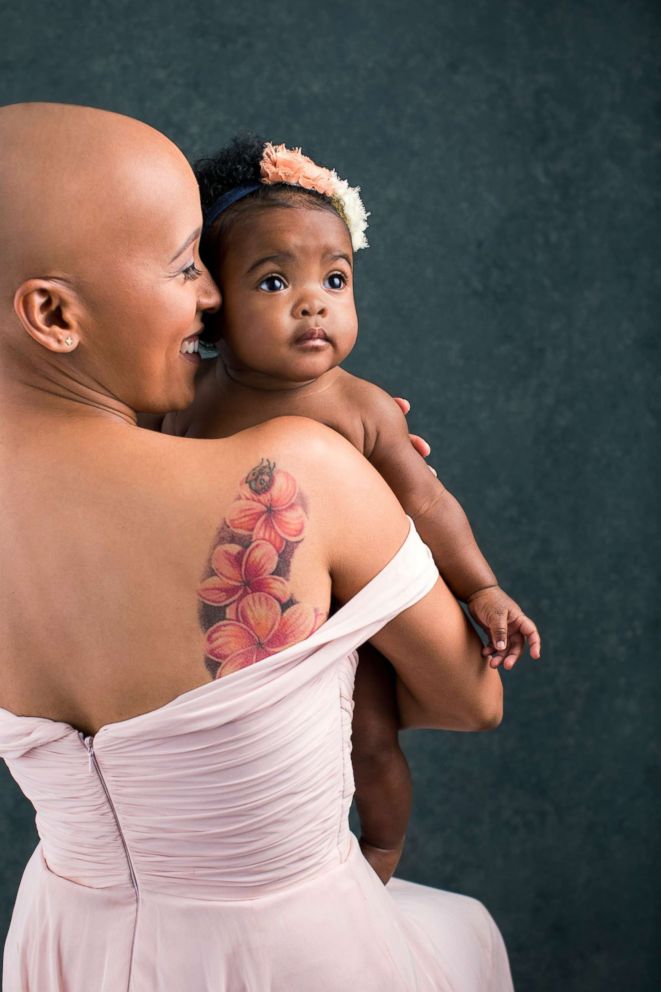 She slowly watched her hair continue to fall out until she was completely bald a month later.
"I've never been like a vain person ... but at the same time I am a girl, so it's just expected of me to have hair," Guevara said. "There was an emotional attachment to it. You just don't realize until you lose it."
Thankfully, Guevara said the support from her family and friends made all the difference. Her best girlfriends even all wore head wraps to her baby shower.
When her daughter, Zuri, was born healthy with a head full of hair on July 21, it helped put everything into perspective.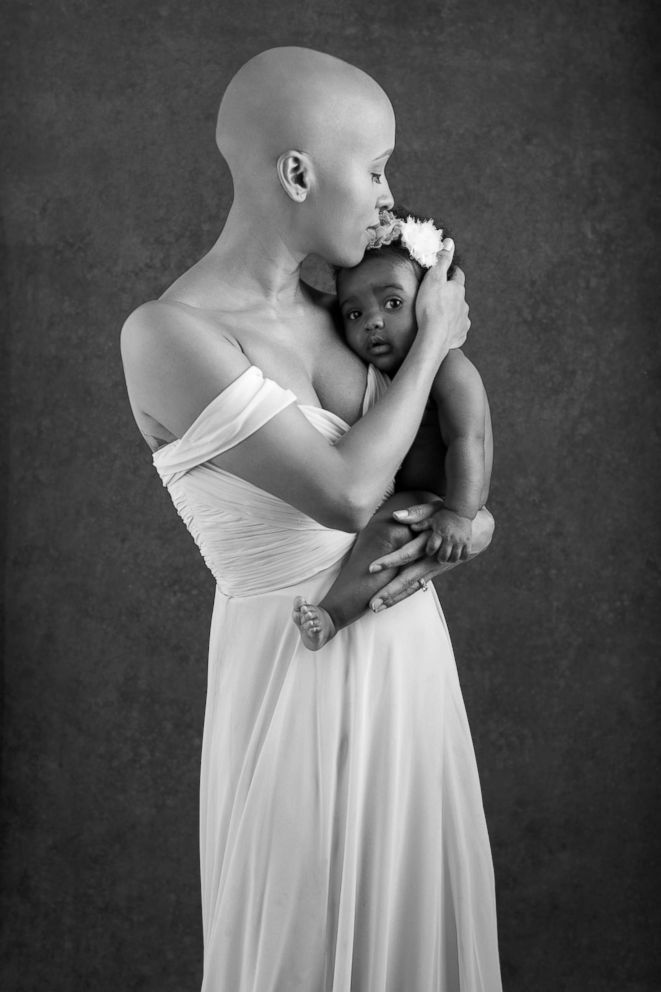 "I wish I knew how easy it would be having a bald head while having a newborn," she said. "I can literally put my clothes on and leave the house and not worry about my hair. It's hard enough leaving the house in the first place ... it's been a huge blessing."
Guevara decided to mark the anniversary of her diagnosis with a photo shoot -- now going viral on social media -- with her now-6-month-old daughter.
She told ABC News what she wish she knew a year ago.
"I wish I knew how supportive everybody would be and really how easy it would be, and how much people wouldn't care," she said.