— -- An Arizona woman unexpectedly gave birth Wednesday while en route to the hospital.
At 1:23 a.m. on Nov. 8, Shannon Geise, 31, delivered her own son after pulling over her family SUV near 32nd Street and Union Hills in Phoenix.
Baby Sebastian arrived weighing 6 pounds, 7 ounces.
"I could have never guessed that I was going to give birth in the car," Geise told ABC News today. "Everybody's pretty surprised obviously, a little bit in shock just like me. [We're] happy he's here and that everyone's healthy and there's no complications. He's a great baby."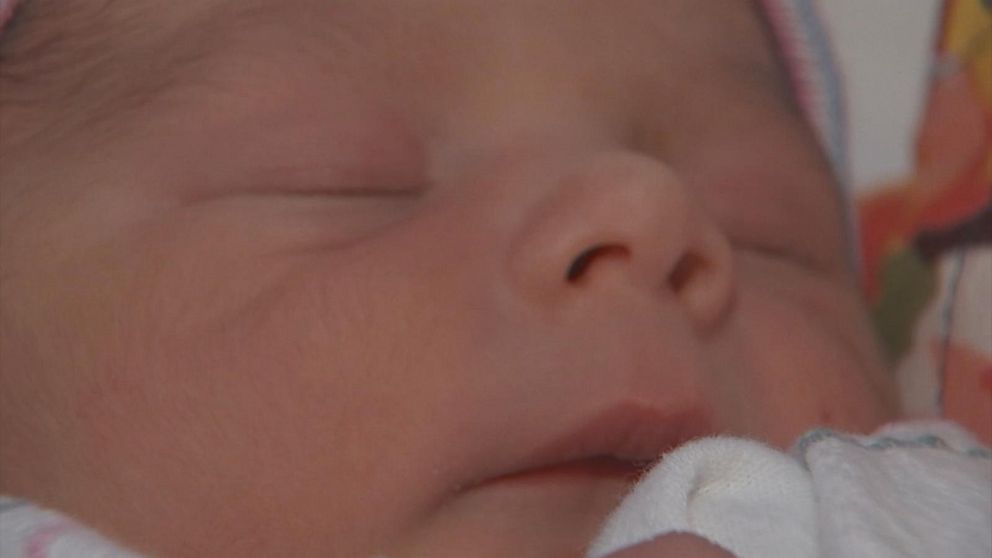 Geise is also mom to Devon, 11, Dominik, 9, Damen, 5 and Olivia, 1.
Geise said her water broke around midnight. She grabbed Olivia and headed to Abrazo Scottsdale Campus, formerly known as Paradise Valley Hospital. That night, Geise's three boys were with their father, Geise's former husband. Sebastian's father was at his own home at the time, Geise said.
"I got in the car and my biggest fear at that time was that I wasn't going to make it in time to get an epidural," Geise recalled. "As I started driving, it just became extremely intense and the hospital is only 15 to 20 minutes from my house. I got almost all the way there and I had a contraction that would not stop ... that's when I felt [the baby] actually move down."
Geise pulled her vehicle over and dialed 911. The recording was released by the Phoenix Fire Department to ABC News.
"What's wrong?" the dispatcher asked.
"I just delivered a baby in my car," Geise replied.
The dispatcher offered to send an ambulance, but Geise was already less than five minutes down the road.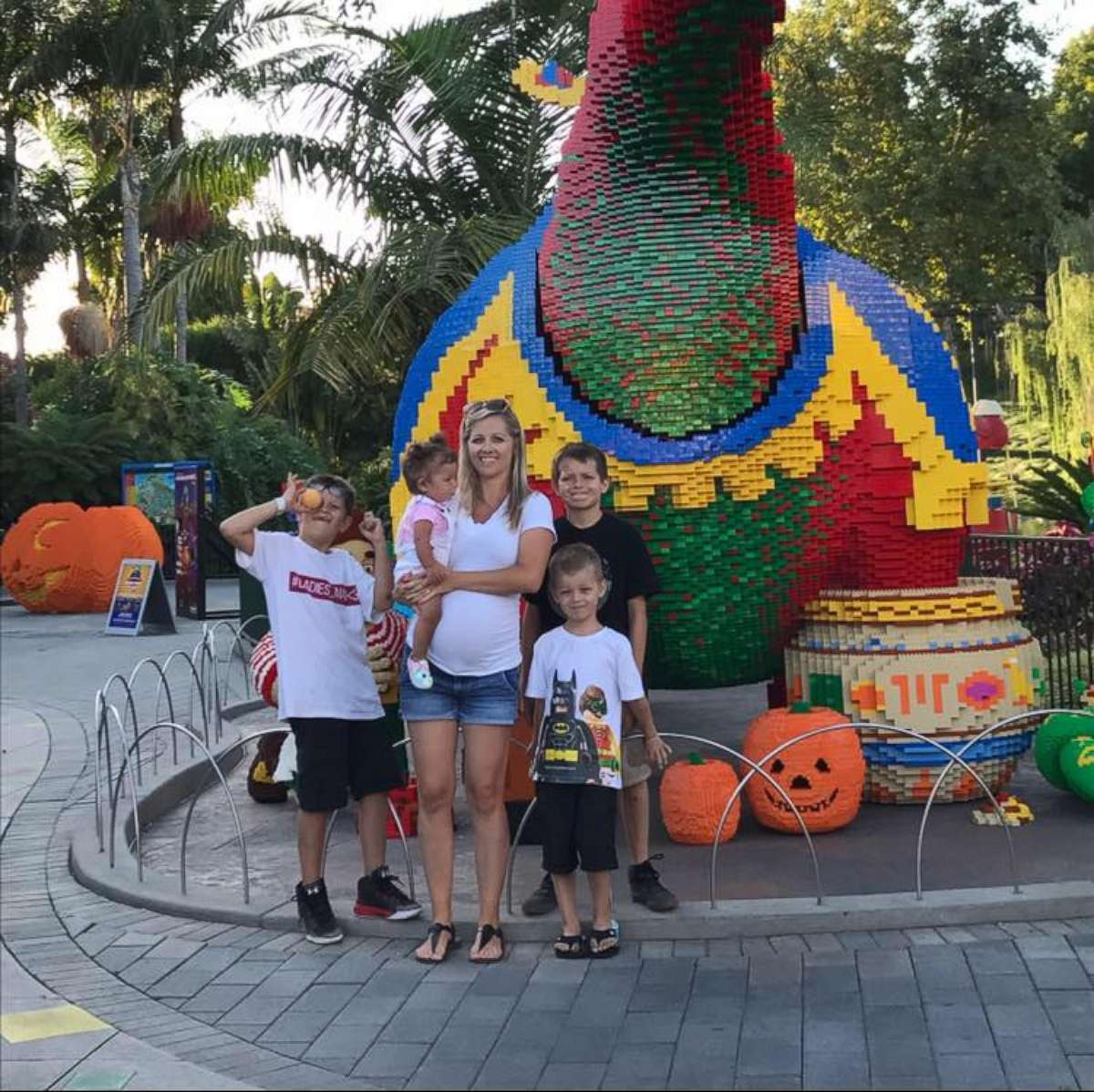 "She called 911 where she was offered an ambulance and a firetruck with paramedics to assist her in safely getting to the hospital after delivering her child," the fire department wrote in a statement to ABC News. "The caller stated she was already on her way to the hospital and was approximately a half a mile away."
The department went on, "The alarm room then called the hospital to make them aware that a woman who had just given birth was roughly 3 minutes away from their hospital. Mom and baby are both doing great."
Geise drove herself the rest of the way to the hospital where she, her newborn son and 1-year-old daughter were greeted by emergency staff.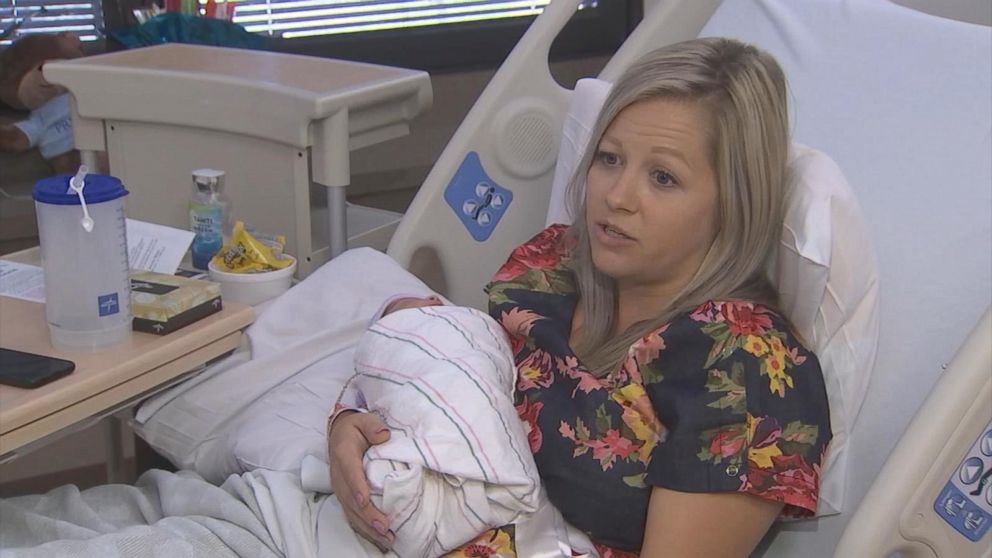 "The physicians, nurses and other caregivers in the Abrazo Scottsdale Campus emergency department are trained to handle uncommon emergent situations like this," the hospital wrote in a statement to ABC News. "We are proud of the care we gave Shannon and her baby when they arrived at our hospital, and we wish them both a happy and healthy future."
Geise said she and baby Sebastian are doing well and are preparing to head home today.