— -- A mother and her son are celebrating their first days of school together.
Katie and Edric Tucker, 4, commemorated the event in a special photo in honor of Tucker's first day of dental school and Edric's first day of preschool.
"When we got the schedule, we were cracking up," Tucker's husband, Scott Tucker, 33, of Dallas, Texas, told ABC News today. "[Katie] actually had some training in calligraphy and she said, 'This could be a pretty good Pinterest project."
On Aug. 13, Scott Tucker photographed his wife and son while they held a chalkboard. Katie Tucker's side read, "First Day of 22nd grade" and Edric's read, "First Day of Pre-K 4."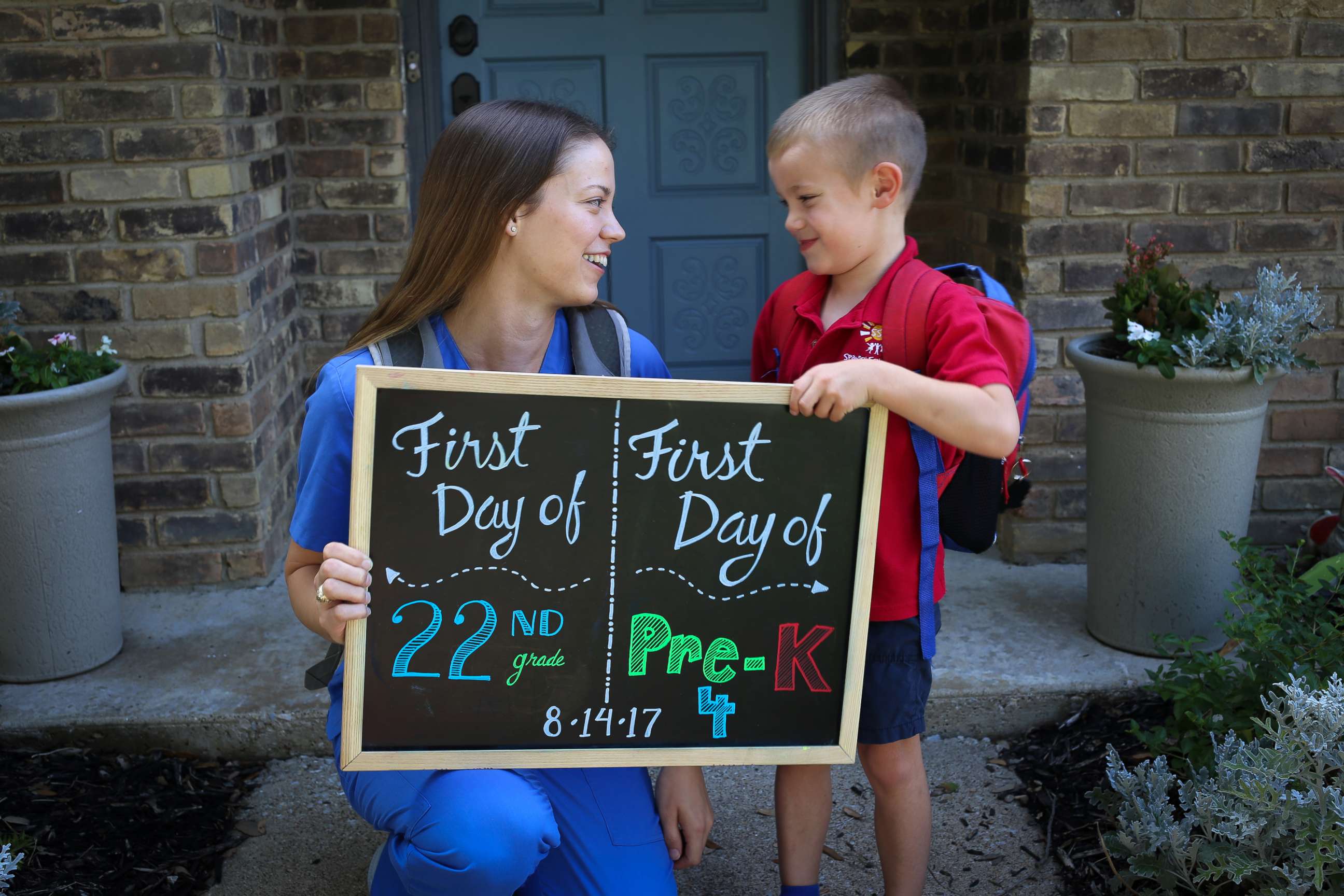 The image was snapped the day before school since his wife leaves for an early commute, Scott Tucker said.
Katie Tucker, 32, who has a bachelor's degree in zoology, worked for the Dallas Zoo and later as a research assistant at a local medical school. She pursued a master's degree in behavior analysis while 38 weeks pregnant with her son and received her diploma a few months later.
A few years back, Katie Tucker decided to go after a new dream: becoming a dentist. She started the 4-year program last week.
"I talked it over with my husband because it's a big career change," Katie Tucker told ABC News. "It definitely takes a bit of time management when you're a parent just because you're wearing so many hats, but there's several parents in my class and in the school and it's not unique to me. All of us worked hard to get here. I don't think I worked harder than anyone else."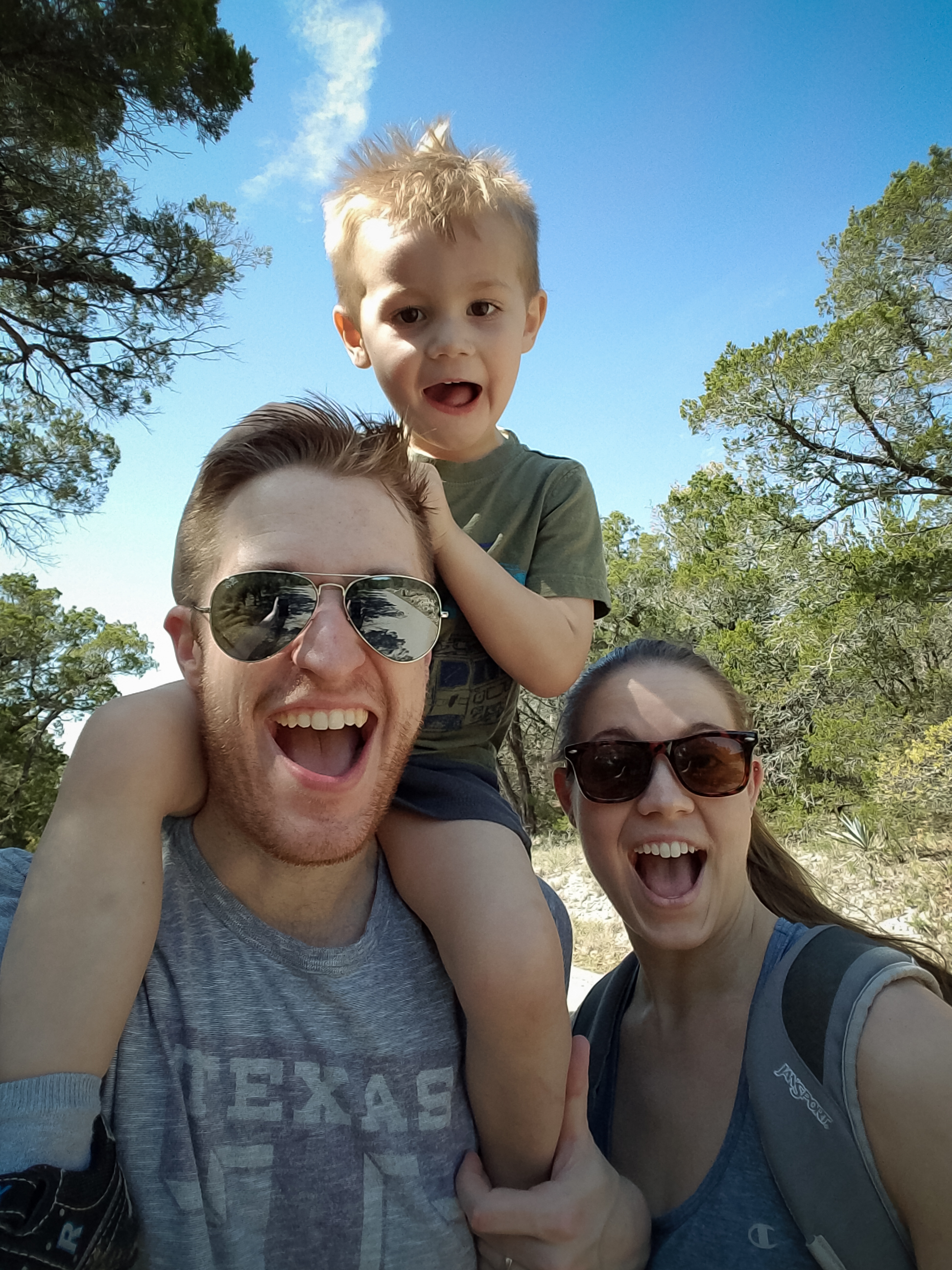 Scott Tucker said, "I'm extremely proud of what she's been able to do and I'm fully supporting that."
As for Edric, he's getting along with his fellow preschoolers and is enjoying class, Katie Tucker said.
After Scott Tucker took a photo marking his wife's and son's first days of school, he shared it on Reddit where it was positively received by users.
The Tuckers hope the picture motivates adults who want to go back to school.