High School Students Host 'Senior' Prom for Elderly Residents at Nursing Home
Seventy-five seniors attended, including the oldest resident who's 101.
— -- A group of senior citizens in Florida are proving you're never to old to cut a rug.
Thanks to the high school students of the TERRA Environmental Research Institute, the elderly residents of The Palace Nursing & Rehab Center got a second chance to celebrate their glory days with their very own "senior" prom.
"It was unbelievable," said Debbie Horvitz, the activities director at the nursing home. "We had such a great time. We had a tie for [prom] queen and we had a king. One of the queens and kings were holding hands for the rest of the prom. The kids did a great job."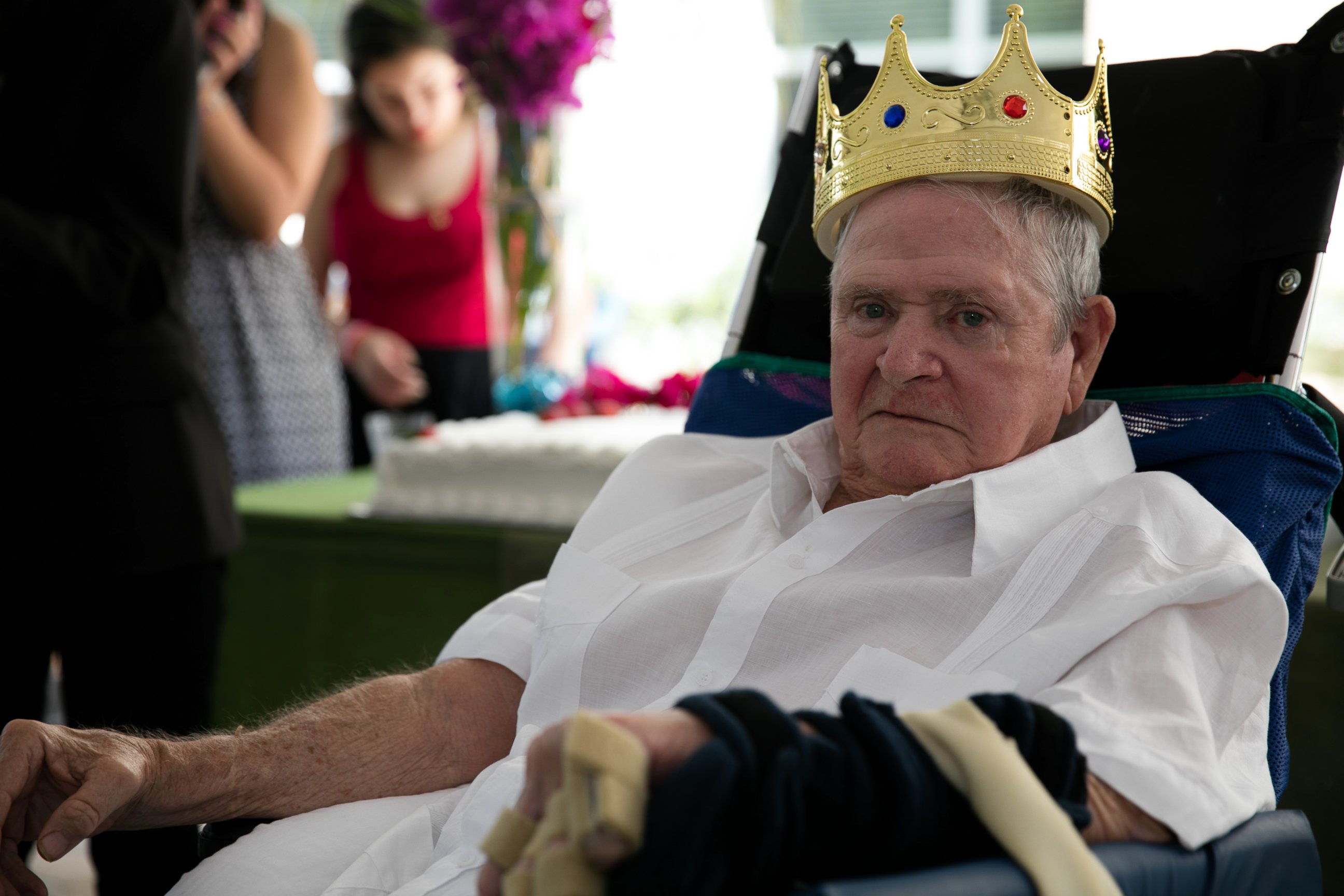 On April 21, the TERRA Environmental Research Institute student government hosted the prom for 75 seniors ages 80 to 101, along with their families.
Among the prom attendees was Eleanor Bessin, 101, the oldest person at the nursing home, who still carries the photo of her original prom date.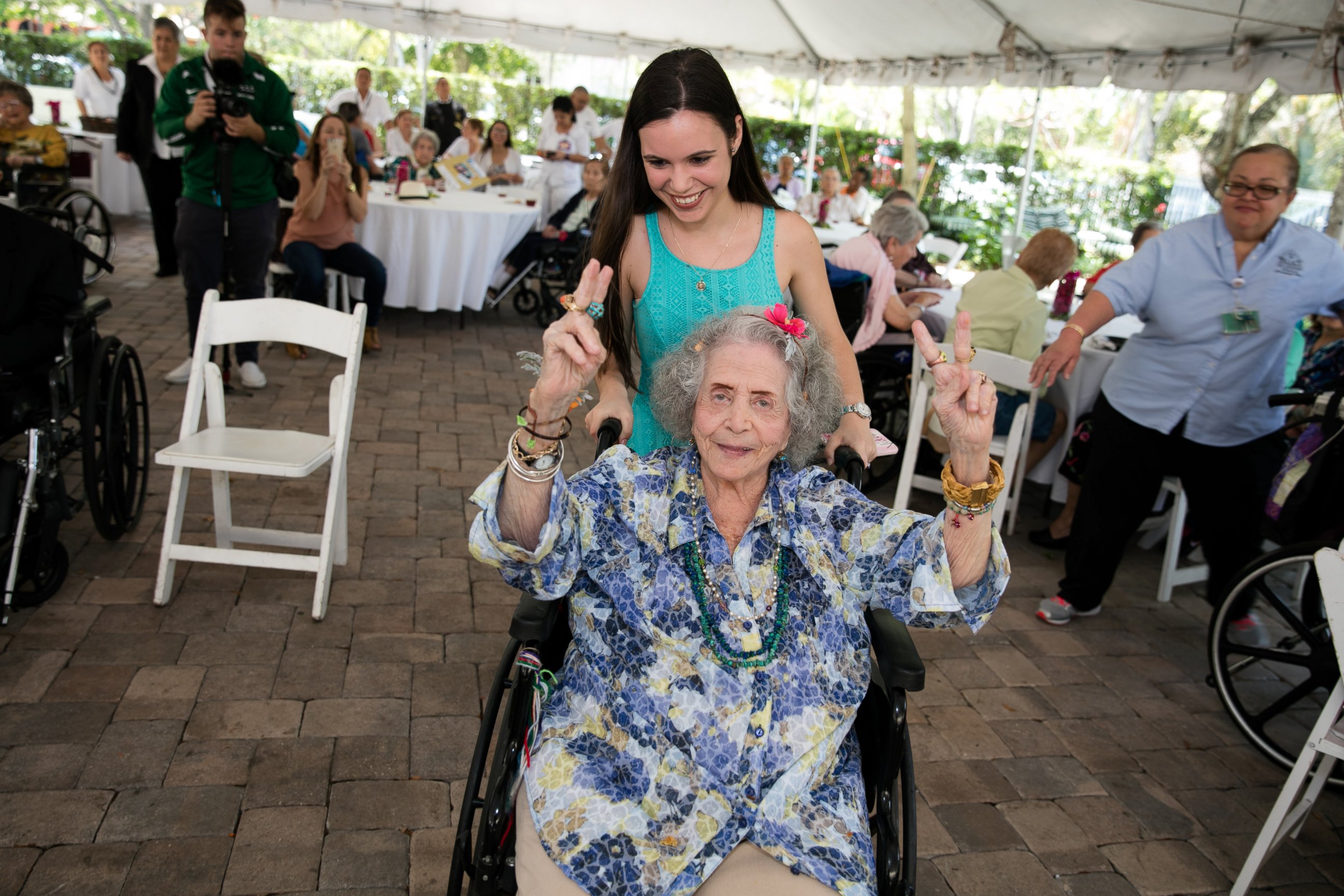 "She attended the prom with a boy she thought he was going to marry," Horvitz said of Bessin. "He developed cancer and died a short time after the war. She's had some heartache but [was] looking forward to [the prom]. She's very outgoing."
The prom included music and dancing, food, flowers and prom portraits.
The school's principal, Caridad Montano, said the student government came up with a the idea for an event at the nursing home after they were discussing their own dance.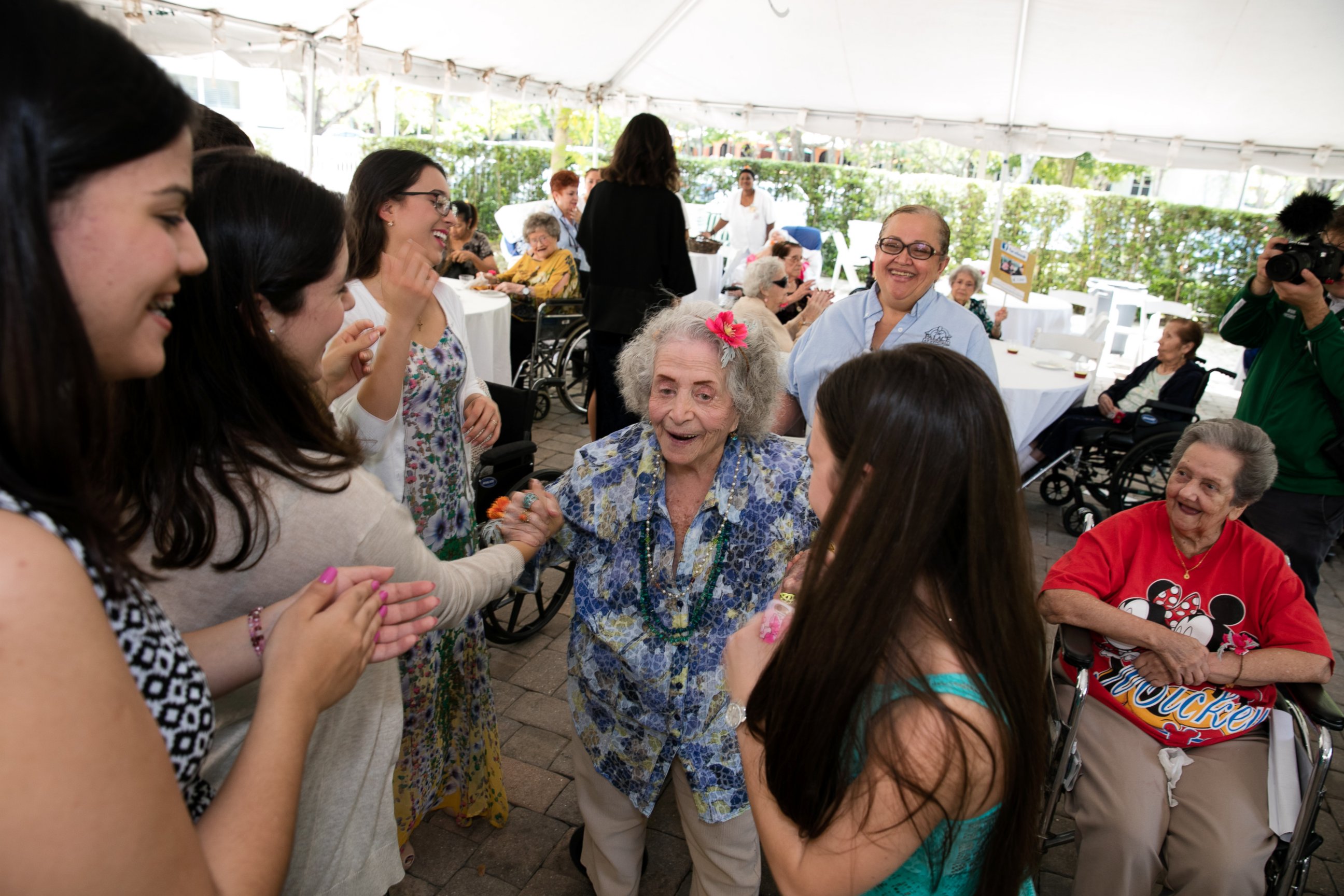 "It's really heartfelt," Montano told ABC News. "It really is a sense of nice things happening in a world when we see the respect that the elderly deserve. They are very, very kind. This is a wonderful group of students."
Sabrina Rosell, TERRA's student government president, said that she and her fellow students went above and beyond -- even making corsages for the ladies that attended the event.
"I just want the student government to dance with them, interact with them and make them feel special,"" Sabrina, 17, told ABC News two days before the prom. "I think ultimately the biggest thing is for them to have a smile on their face. I know their families probably don't get to visit them often, so it's just to show them that their community loves and cares about them."
Sabrina said those at the prom voted for a king and queen. Since there was a tie for queen, two women were crowned.