Paramedic school graduate helps man choking in cafe ahead of internship interview
William Stewart was waiting for an interview with an ambulance company.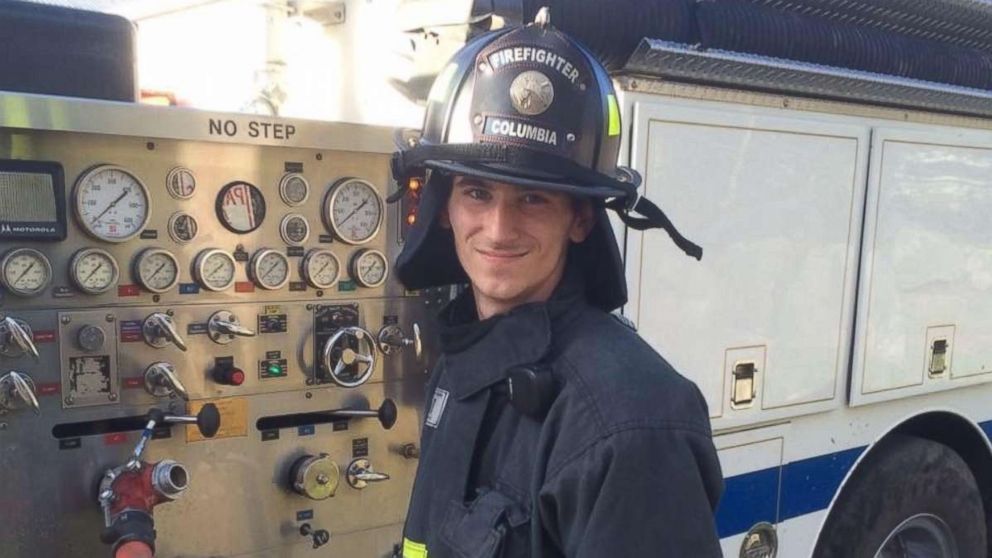 — -- A California paramedic school graduate jumped in to help a choking man in a coffee shop where he was awaiting an interview for a nearby ambulance company.
William Stewart was with three other former Sacramento State paramedic students inside Coastal Peaks Coffee in San Luis Obispo, California. The foursome were waiting to be interviewed by San Luis Ambulance, which partners with the school to supply internships for the students.
"We were all kind of jittery, so we grabbed some coffee to calm our nerves," Stewart, who just graduated from the school in July, told ABC News.
"I heard a guy cough and I looked over and [said], 'He's coughing so he's probably fine,'" Stewart recalled. "But when I looked back, he was kind of holding his chest and walking around in circles and he wasn't coughing anymore so I thought I should check on him."
Stewart, 23, then successfully performed the Heimlich maneuver on the unidentified patron.
"He threw a thumbs up and I patted him on the back," the student added, noting that when he walked back over to his friends, he explained what happened but told them not to mention it in their upcoming interviews.
The coffee shop's owner Mike Knight told ABC News he saw Stewart jump up to help "before I could really grasp the situation," he said.
"I swear to you, it was less that five seconds and he had cleared the man's airway," Knight, who's owned Coastal Peaks Coffee Shop since 1989, continued. "He patted him on the back, and it was all good."
As promised, Stewart and his friends didn't mention the incident in their interviews, but thankfully they didn't have to.
After Knight found out Stewart was a student, he told ABC News that he walked over to San Luis Ambulance, which is around the corner, to encourage the owner to hire him.
Fred Motlo, a field supervisor for San Luis Ambulance, called Stewart after hearing about it and later offered him and his three friends internships. They will start in early October.
Eventually, Stewart hopes to be a flight medic or work in a rescue helicopter for the National Forest Service.
"The challenge kind of makes it exciting for me," he said of his future career.