— -- A Michigan couple who unexpectedly welcomed their daughter six weeks early on their planned wedding day married inside the hospital hours after she was born.
First-time parents Jael Pulcipher, 29 and John Pulcipher, 30, welcomed Briar Dorothy Pulcipher on July 29 -- the same day they were supposed to wed in a lakeside ceremony.
"Girl knows how to make a dramatic entrance!" mom Jael Pulcipher of Traverse City, told ABC News. "What was cool was we had so many people fly in. We had family and friends [originally] say, 'We can fly in for the wedding, or fly in to see the baby.' Turns out, they didn't have to choose."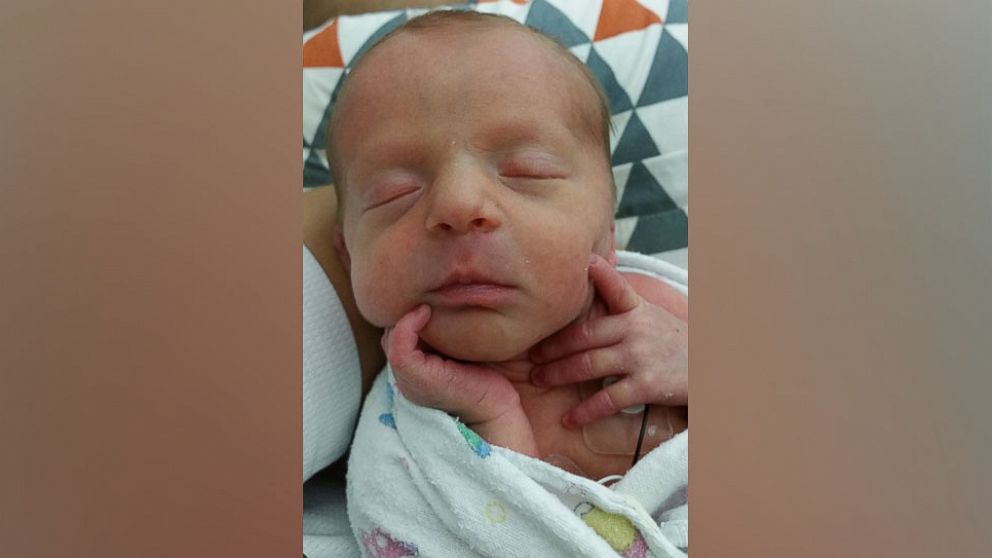 On July 25, Jael Pulcipher was admitted into Munson Medical Center in Traverse City, Michigan, where doctors confirmed that her water had broken. Jael Pulcipher's original due date was Sept. 16, she said.
"I was told [by doctors] that I was not leaving the hospital until I had the baby," Jael Pulcipher said.
John Pulcipher said he began dialing their hired wedding vendors to postpone their services or receive a refund.
"Just in case we didn't have a wedding," John Pulcipher explained. "At that point, it was going to be extremely hard to pull off."
On July 29, the day she and her husband were to marry at Michigan's Lake Charlevoix, Jael Pulcipher went into labor. At 12:42 p.m., Briar Dorothy was born weighing 4 pounds, 5 ounces.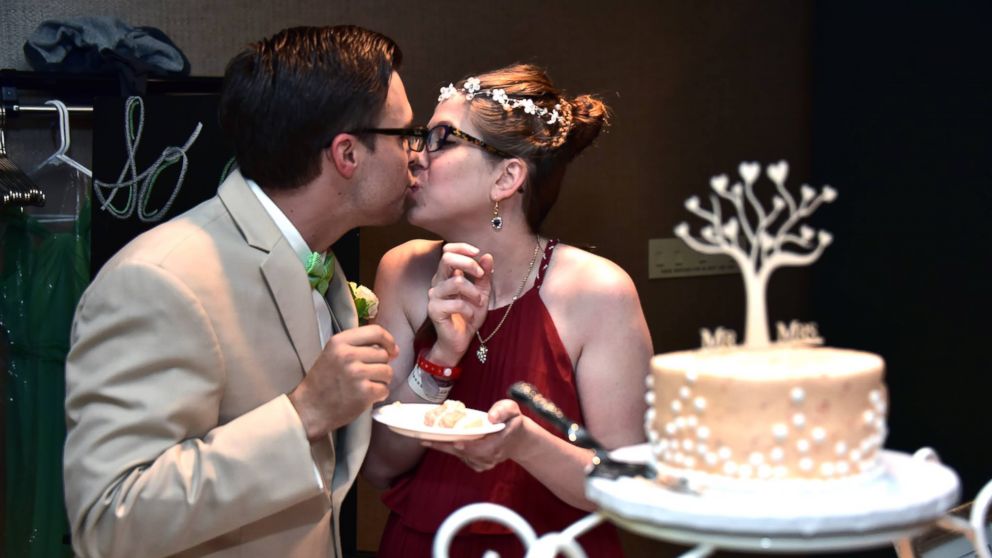 John Pulcipher was able to reschedule with booked vendors and gain permission from hospital staff to hold the couple's wedding in Munson's conference room.
"It took a lot of people behind the scenes to make it happen -- the nurses, neonatal staff," said Tim Lueck, coordinator of patient relations at Munson Medical Center. "It was really an honor to be a part of it. It's not how I think they wanted their wedding to be, but we did what we could to make it a very special day."
About 70 guests as well as hospital staff attended the event, which was complete with food, cake, flowers and live music. Baby Briar also made a brief appearance at the party.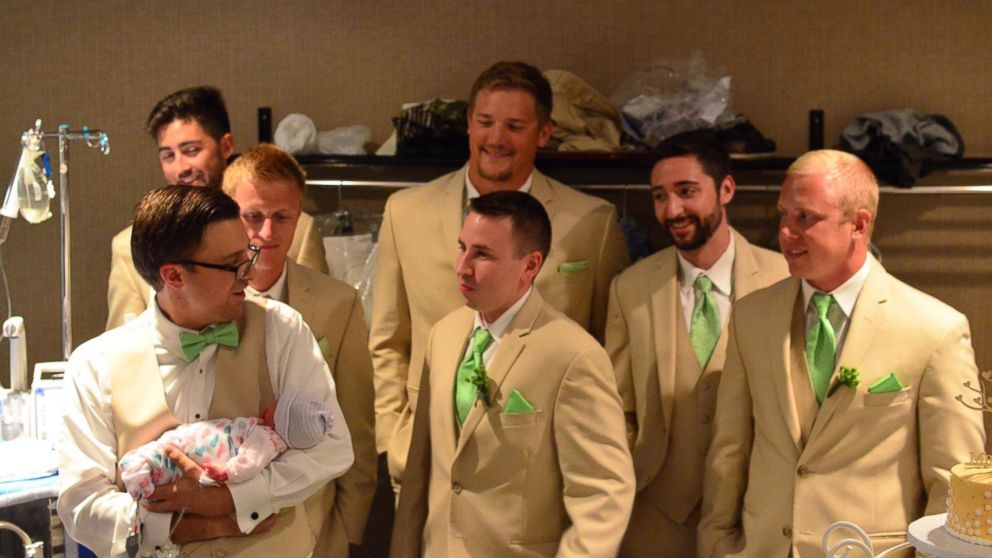 "They said it was the most fun and crazy [day] and it was just a representation of us," Jael Pulcipher said of her guests. "They were happy we could give them both baby and the wedding."
John Pulcipher said, "The most beautiful part was Briar. "That was the best surprise."