— -- Students at Penn State University helped one New Jersey man propose to his girlfriend of one year, who is also a beloved staff person at the school.
James Irvin told ABC News that when his original engagement plan fell through, he decided to propose to Duquina Johnson on Friday during the university's Blue and White Weekend -- a time when many alumni return to the school.
"I called my fraternity brothers and they said they'd help me set it up," Irvin, 45, said, referencing his fraternity, Alpha Phi Alpha Fraternity, Incorporated.
The Washington Township, New Jersey, man said members of the school's Gamma Nu chapter helped him create signs that marked important dates in their relationship, such as "Nov. 8, 2014," the day they were introduced to each other by a Penn State student via Instagram. The fraternity also helped corral students to the university's HUB-Robeson Center where the proposal happened.
The proposal went off without a hitch. As Michael Jackson's "Do You Remember the Time?" played, Irvin danced while pointing to students, who held up the carefully made signs. Students cheered Irvin on as Johnson stood in the middle of the HUB, holding yellow roses.
Eventually, Irvin dropped to one knee saying, "You always used to tell me that you prayed for love and I was the answer to your prayer. But in reality, you were the answer to mine."
After she said yes, students rushed to Johnson's side giving her their congratulations.
Johnson, 33, told ABC News the proposal was extra special to her because her students, who she lovingly refers to as her "kids," would always ask why she was single.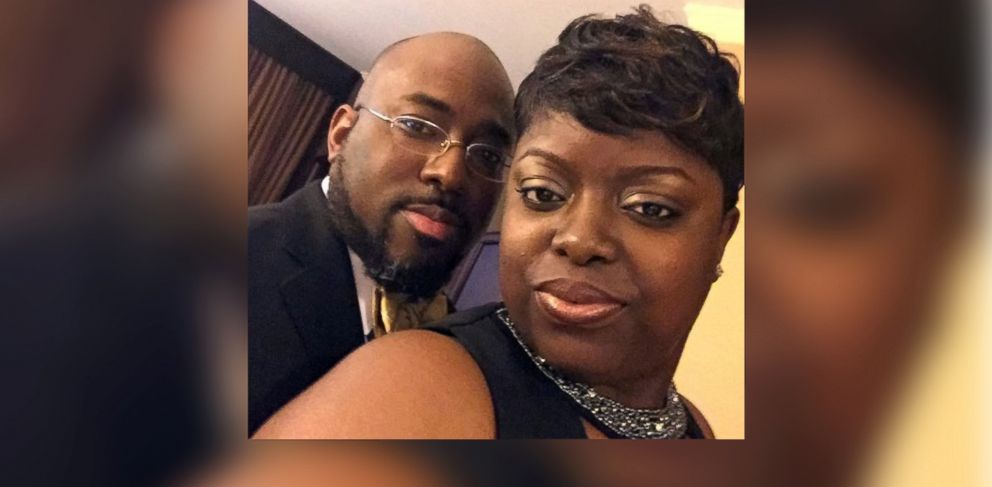 The teacher said part of the reason was because she has had "a challenging life story."
The University Park, Pennsylvania woman has had 12 surgeries due to endometriosis, which she was diagnosed with as a child. Irvin has been by her side for three of her surgeries, including her last, which was in December.
"I've been through a hell of a lot in the past six years," she said. "And I thought that was going to be too much. But he's such a prince charming."
The two have yet to begin wedding planning, but Johnson did reveal that she plans to move to New Jersey to live with Irvin after the wedding.