— -- "They call it 'ADHD,' I call it bad parenting."
"Handicapped people make me nervous."
"There's no such thing as a learning disability -- people just need to work harder."
Those are just a sampling of signs being posted around Pennsylvania in a campaign, co-sponsored by the Pennsylvania Developmental Disabilities Council (PDDC) and marketing firm Suasion, launched not to offend, but to destigmatize those with disabilities.
The "Let's Think Again" campaign, launched statewide last month, aims to use provocative signs to bring more awareness to the stigmas surrounding those living with mental, emotional, intellectual and physical disabilities, PDDC Executive Director Graham Mulholland told ABC News.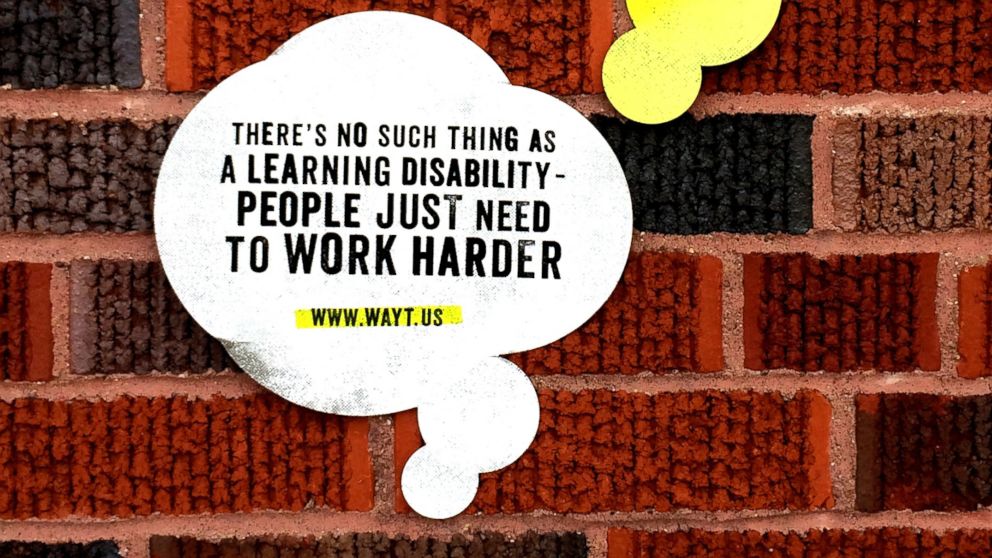 The campaign was inspired by a 2014 study from the Pennsylvania Mental Health Consumers' Association in which 79 percent of residents surveyed said they felt "discomfort and awkwardness" around those with disabilities.
"It is harsh," Mulholland said of the campaign. "But we've tried to work on the issue for a number of years and we really weren't getting anywhere."
"The approach has been to present [those with disabilities] to make them look good or accomplished or just like regular people and the change was always about the person with the disability. And we decided that the change belonged in the beholder and the general public. We want to educate the public about their own thoughts and feelings when they're around people with disabilities," he added.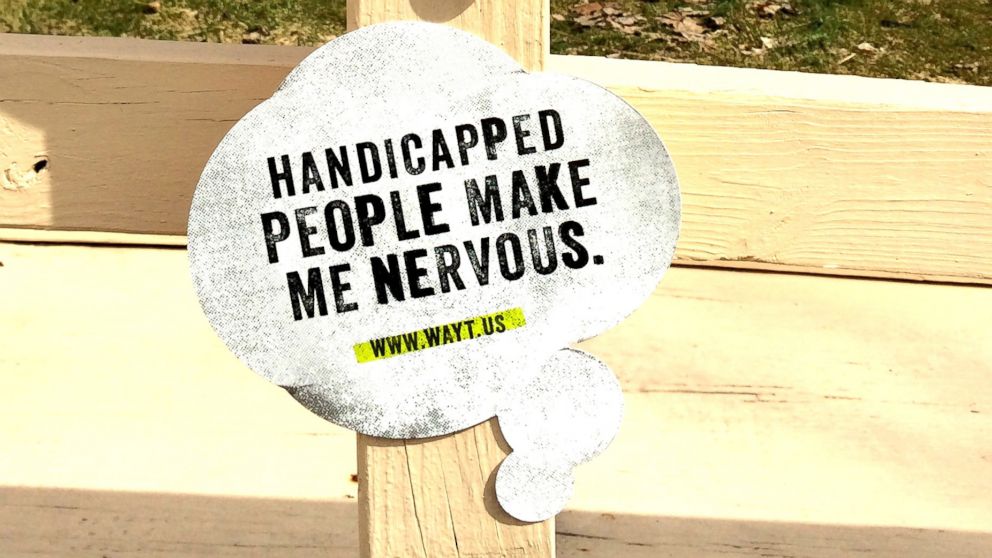 Mulholland said the reaction from disability communities in the state has "been very positive."
"Some were a little wary ... but after we explained what we were up to and why, they became to understand why we were choosing to do it that way," he explained.
Although signage can no longer be seen around the state, the campaign hopes to continue the conversation online through its website, LetsThinkAgain.org.