— -- One Nashville woman is over the moon after she was able to witness the total solar eclipse with her dying father.
A touching photo of Hedy Morrison tilting her elderly dad's wheelchair backward as his head rested on her chest to see the eclipse is pulling on people's heartstrings.
"There were four generations of us there watching. It was a really special moment," Hedy Morrison, 66, told ABC News of the surreal moment. "I'm so thrilled my dad was alive long enough to see his first total eclipse ever."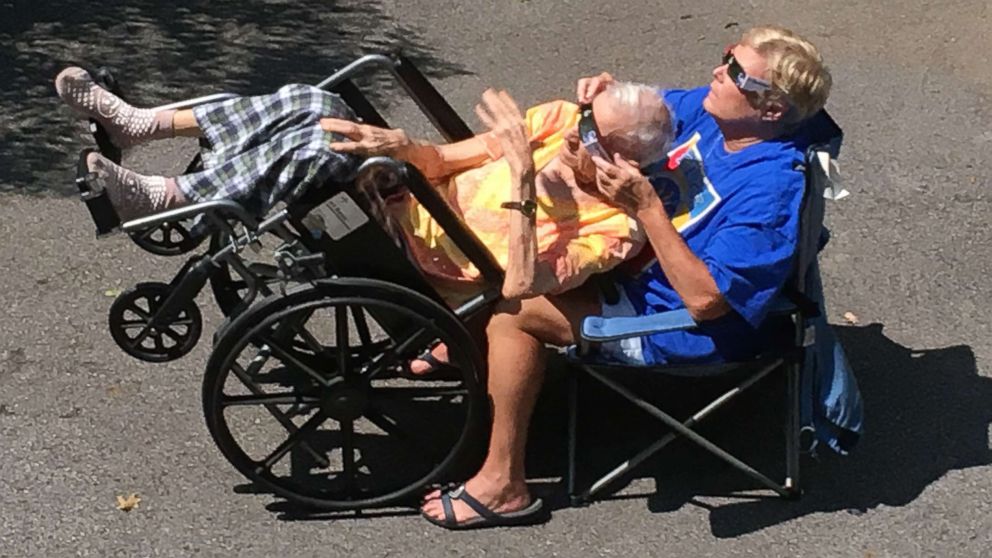 Her father, Will Roberts, celebrated his birthday on Aug. 17, a milestone his hospice caregivers didn't necessarily think he'd reach.
"At 93 years and 4 days, he witnessed his eclipse," Hedy Morrison proudly said of her beloved dad. "It was unbelievable. It was pretty special he got to see it and we got to see it together."
Hedy Morrison is happy she's able to give back to her ailing father, who at one point in her life took complete care of her.
"Twenty years ago I lost my husband in a car accident and I had five children, and he took care of me for all those years," she said. "And now it's my turn to take care of him. Four years ago he had a stroke. He hasn't been able to talk in four years but he's the most patient, sweet, loving man in the whole wide world."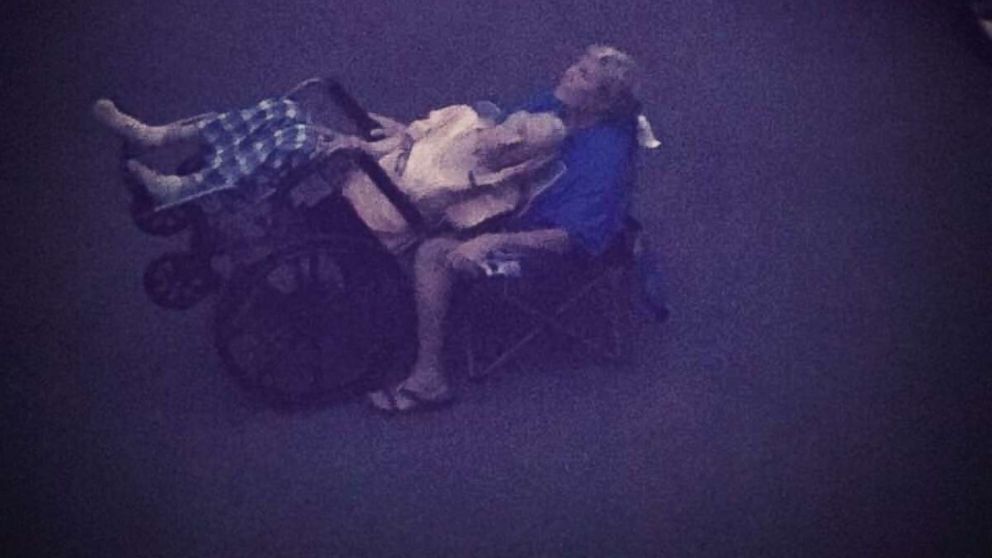 Hedy Morrison's daughter, Molly Morrison, said her mother is "the most caring, selfless person I personally have ever known," adding that since her grandfather's stroke, her mom, who lives next door to him, has put him to bed almost every single night.
"She does so many amazing things for other people and rarely has time to do things for herself," said Molly Morrison. "She is truly my hero and I wish there were more people in the world like her."
Her humble mom said spending the moment with her dad was "truly amazing."
"It was really joyful for us," said Hedy Morrison. "We yelled and cheered because it was so much more than I ever thought it would be. It blew me away it really did. It was a neat thing to experience as a first for both of us."