Pit Bull Badly Burned as Puppy Is Now Honorary Firefighter and Fire Department Mascot
The pup's owner hopes to train him to become an arson detection dog.
— -- A pit bull named Jake, who was badly burned in a fire as a puppy, is now an honorary firefighter and mascot at the fire department that saved him.
Firefighter William Lindler of the Hanahan Fire Department in South Carolina told ABC News he rescued Jake from a "badly burning shed" outside a family's house in Charleston last April. Jake was only three weeks old at the time, he said.
"I literally found Jake in the last place you could see before the smoke became pitch black and was too dark to navigate through," Lindler said. "He wasn't doing too good, and I gave him mouth-to-snout breaths until we could get an oxygen mask for him."
Jake was taken to a local emergency veterinarian's office, where a vet warned Lindler that there was a chance that the pup might not survive, Lindler said.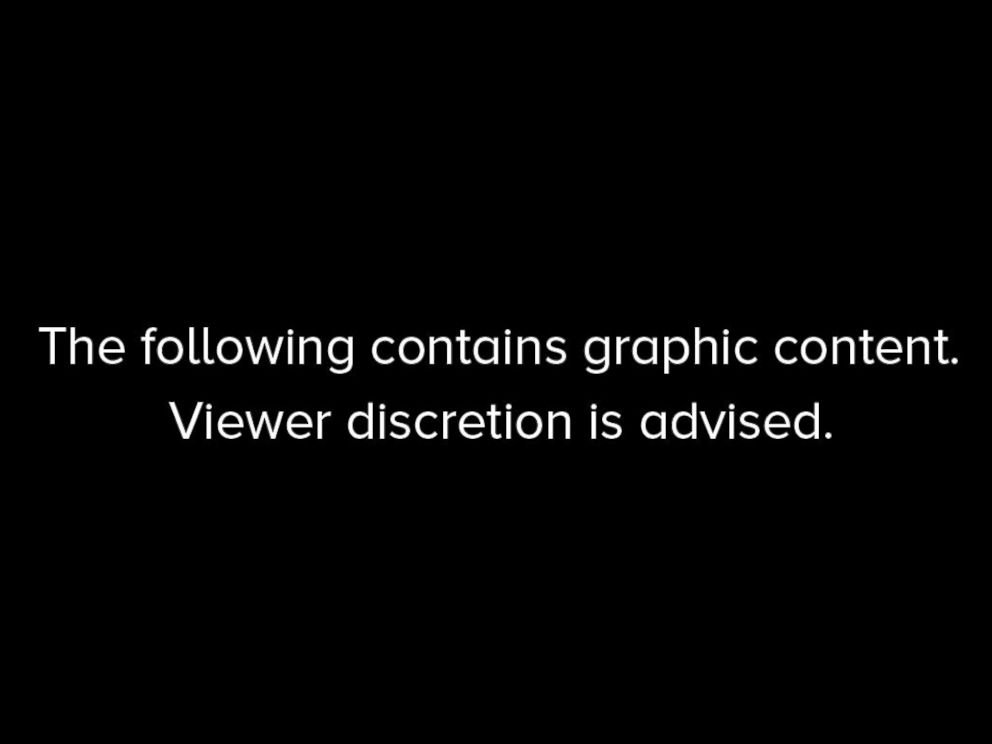 But little Jake "was a fighter," Lindler added.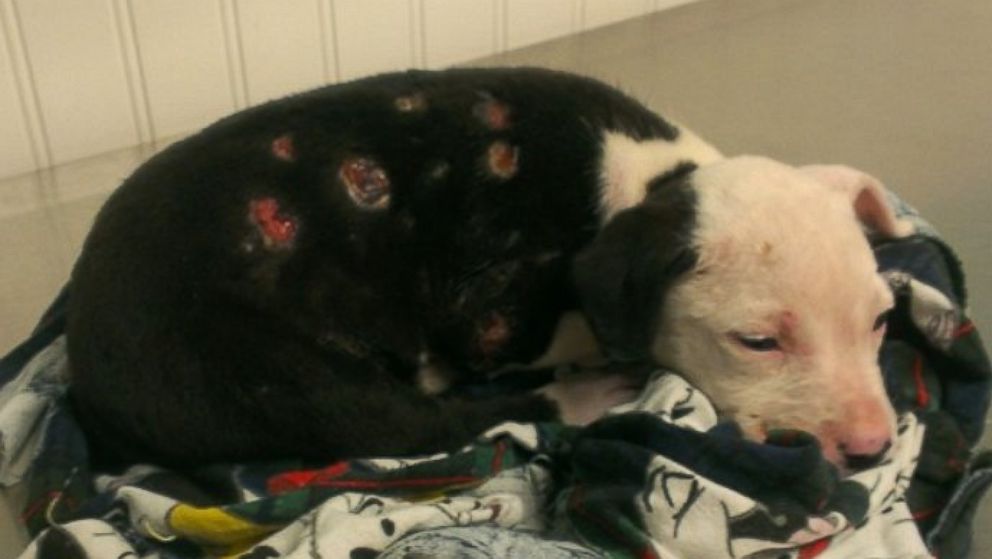 The firefighter soon found out from the vet that Jake's original family couldn't afford the medical bills and that "they had abandoned him," he said. "So I adopted him!"
The pup was treated with antibiotics and morphine for over a month, Lindler said. He explained that the vet staff would "have to scrub dead skin off him everyday" and that Jake had to undergo laser skin therapy.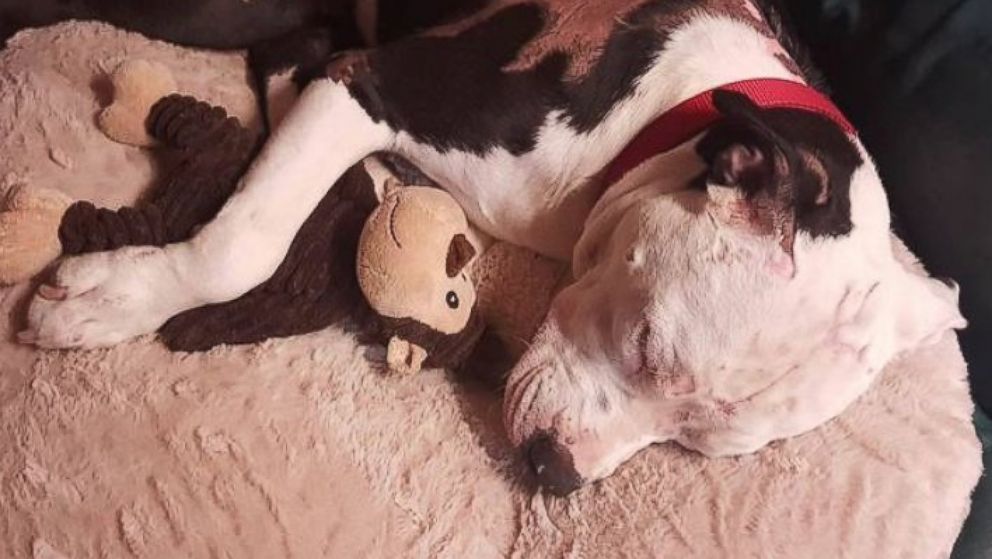 "All in all, it was about four months of recovery," he said. "Of course, even when he came home, we still had to continue putting special antibiotics and ointments, and his scars will always remain. We actually have to put sunscreen on him when we take him to the beach."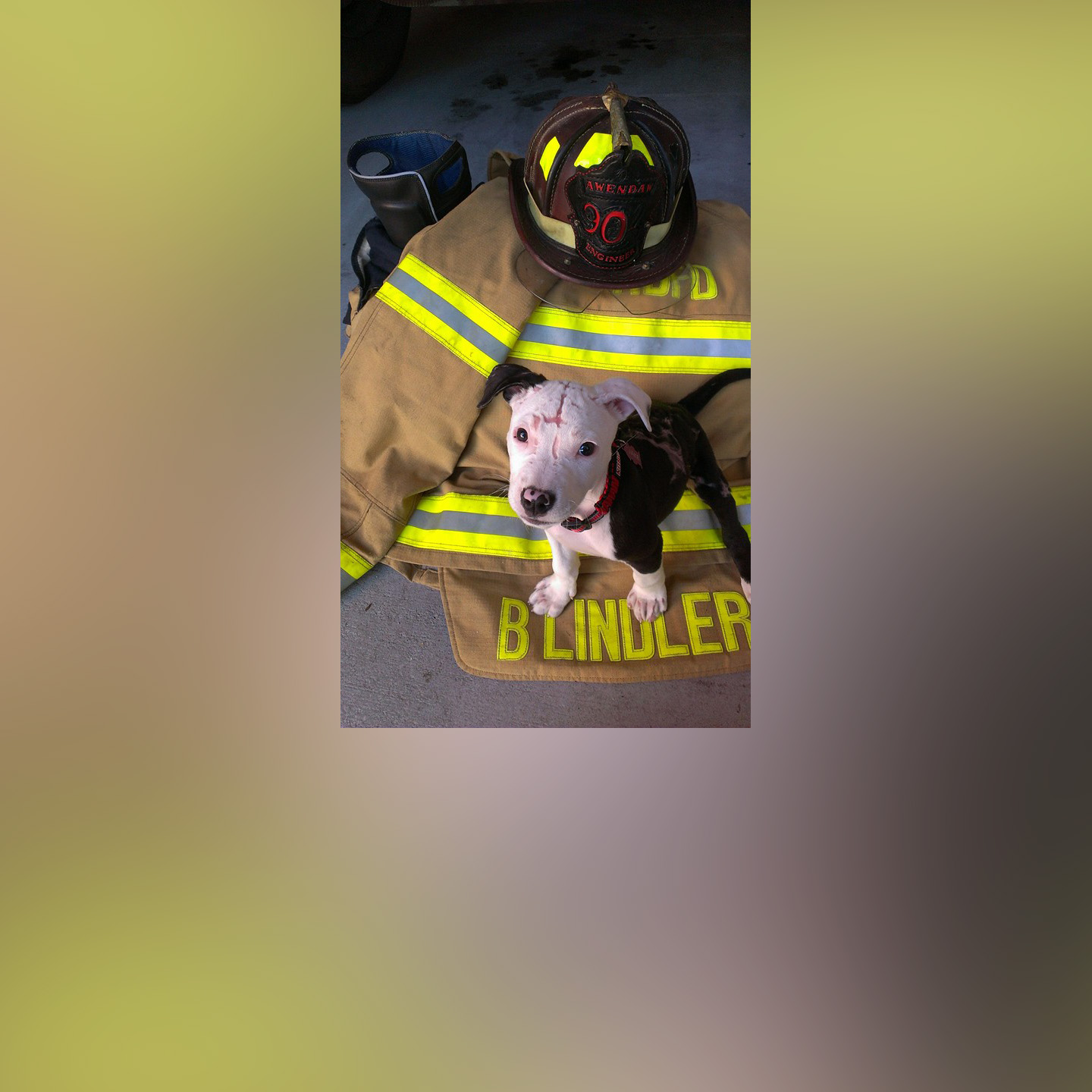 Once Jake was fully recovered, Lindler said he allowed the pup to accompany him to the station this past September.
"All the guys fell in love with him, and the ladies at town hall always have treats for him," he said. Lindler added that this past December, Hanahan's fire chief and mayor actually proclaimed Jake an honorary firefighter and swore him in as the official mascot for the fire department.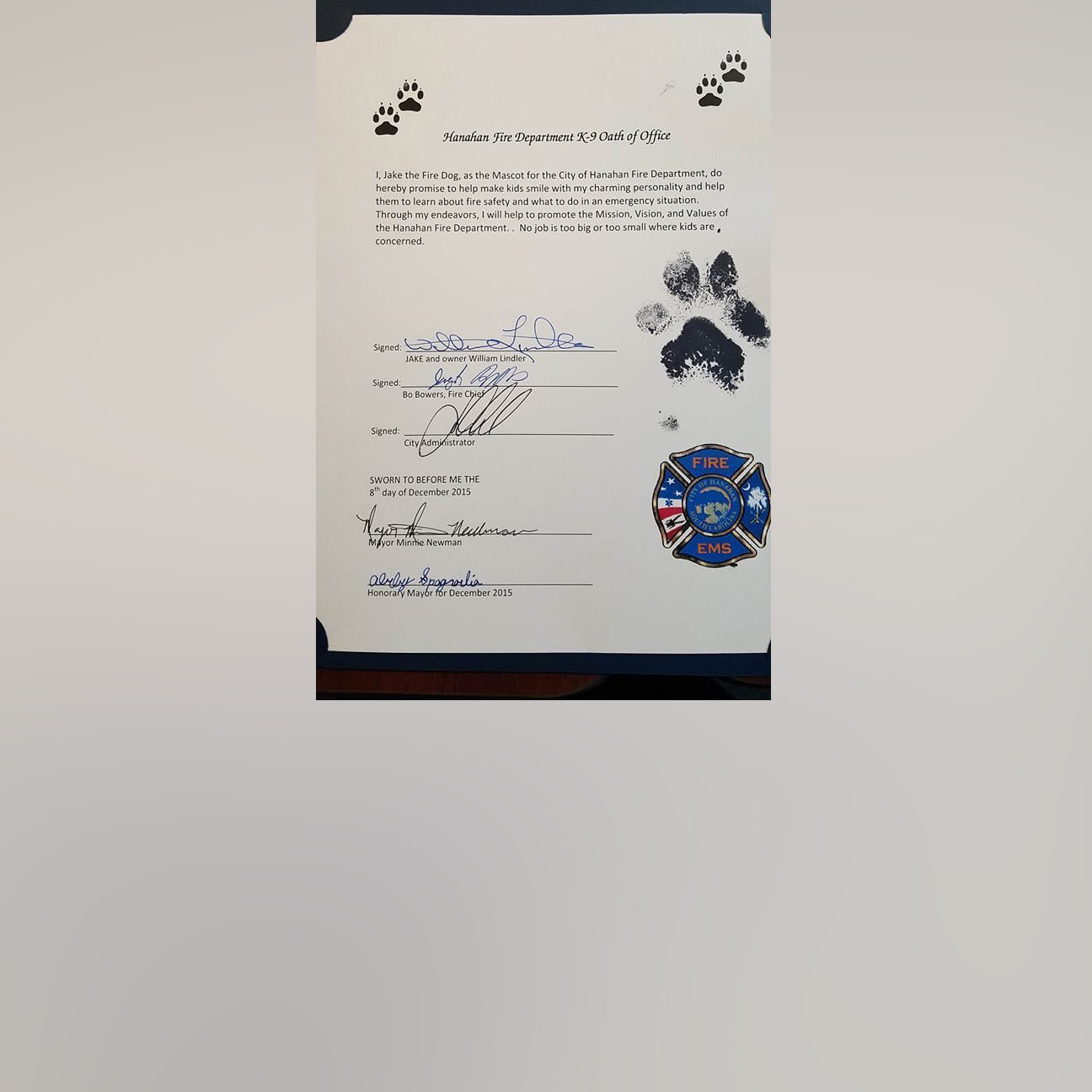 Lindler said he hopes to soon be able to train Jake to become an arson detection dog.
"He loves sniffing and snooping around when I play with him and hide his toys," he said. "So I figured, hey, he might be a good fit for being a detection dog."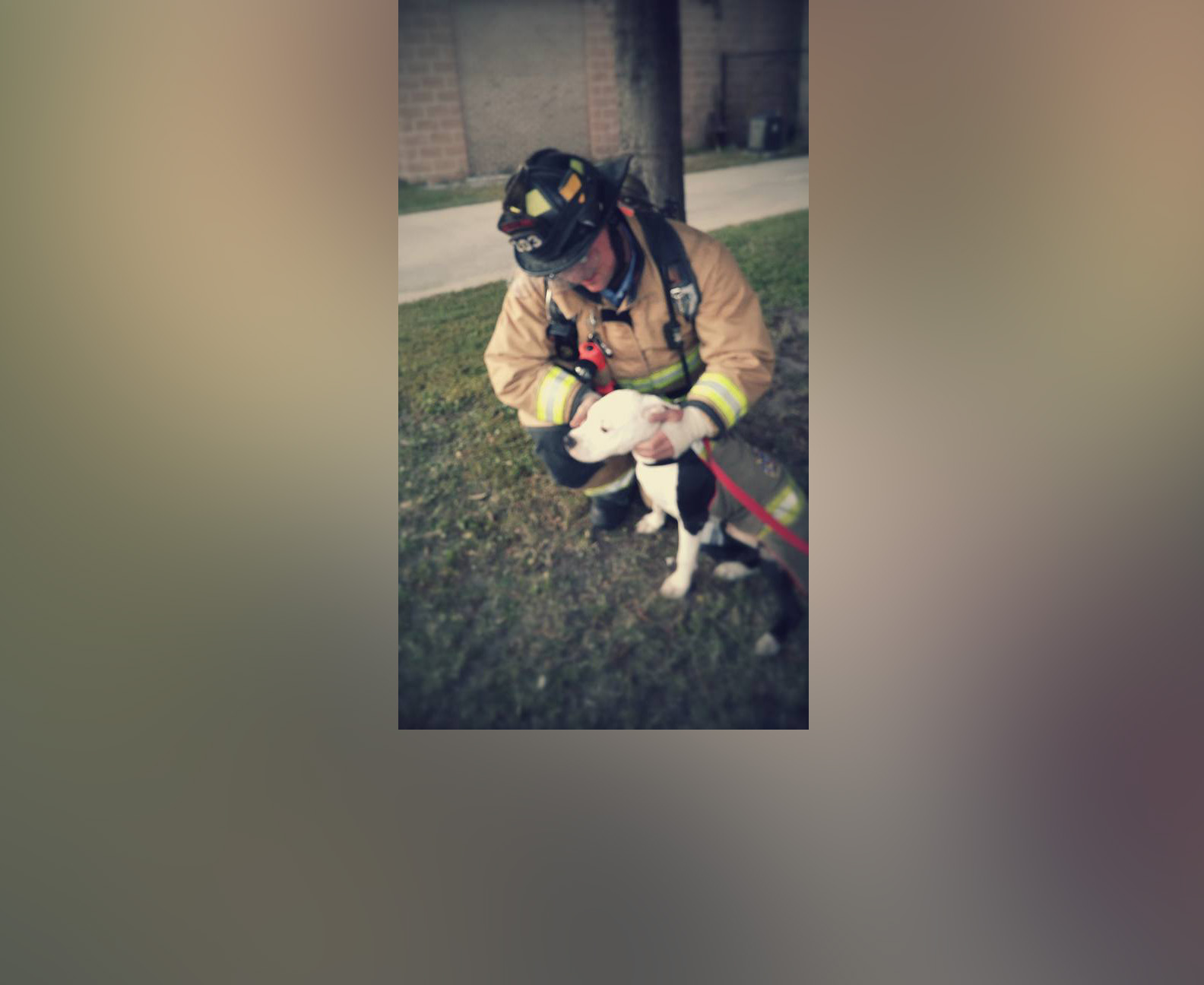 The firefighter said he now hopes that Jake's story will also "change people's perception of pit bulls." He said that Jake "is actually a very loving and gentle dog who's never met anyone he didn't like."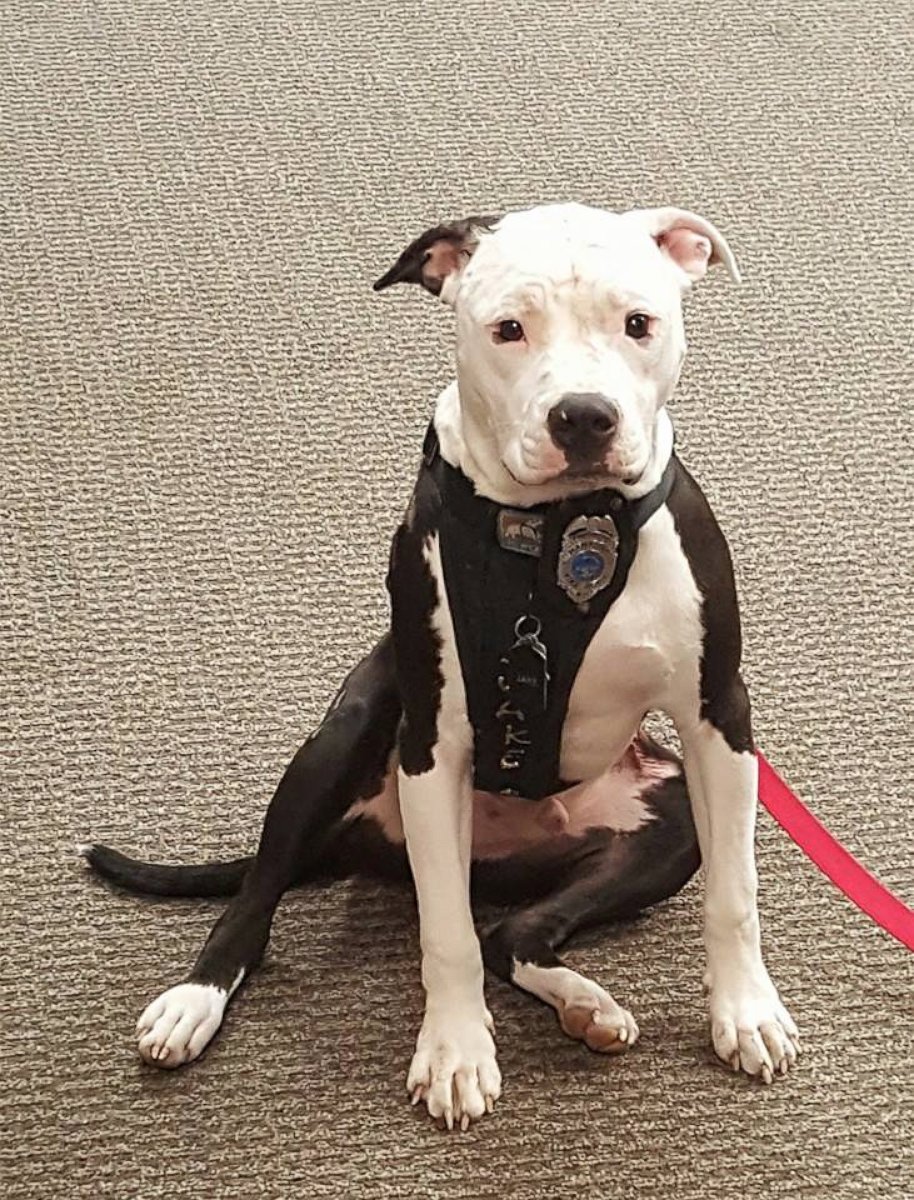 The pup will soon be celebrating his first birthday.
"Oh yeah, we'll have a puppy birthday party complete with a puppy birthday cake for sure," Lindler said.