— -- It looks like something out of the future, but apparently that future is now. One artist has figured out a way to grow 40 different kinds of stone fruit –- all on the same tree. The rendering of what the fully grown tree may look like, seen above, shows the multi-colored, pretty possibility.
Sam Van Aken grew up on a farm in Pennsylvania, where he first learned about grafting, a technique of joining two genetically similar plants together.
"I had started to use it in my artwork creating these sort of hybrids of plastic fruit as an art exhibition," Van Aken said. "And then the idea came of, 'Could I make this real?'"
Van Aken returned to his farming roots to learn more about grafting, and in the process discovered more about the food industry that informed the shape of the project.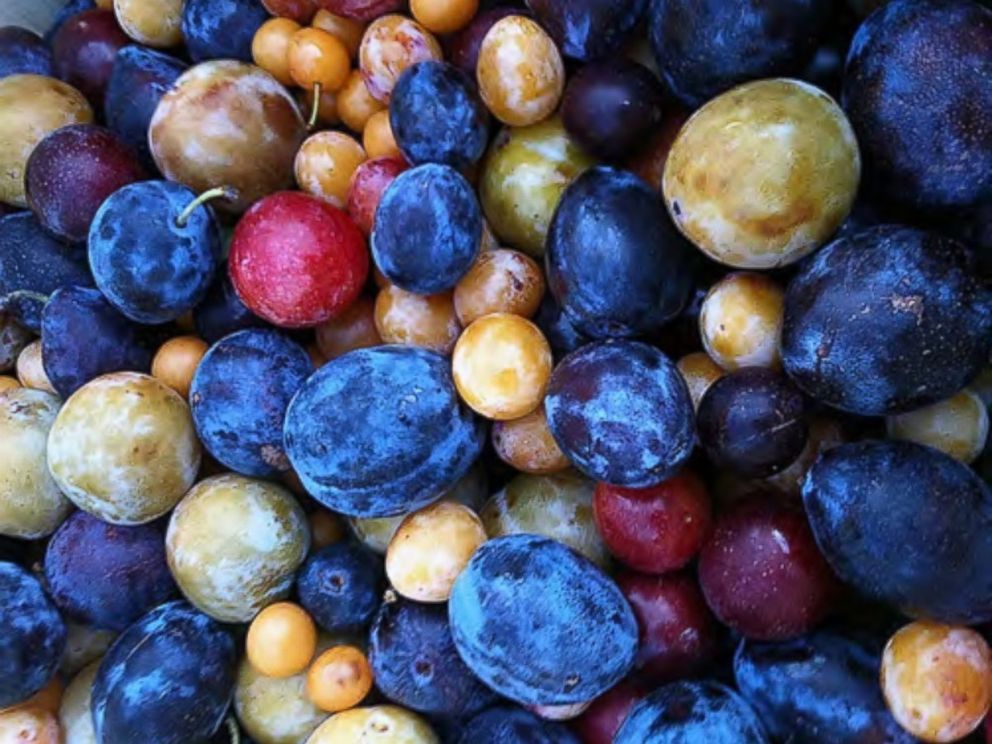 "At the grocery store we only see essentially three different varieties of plums, apricots and so forth. I had found this orchard of over 200-plus varieties of plums and apricots, and they were going to tear the orchard out and it struck something in me where I was like, 'We can't tear this orchard out. We have to keep this,'" he said.
Van Aken focused on stone fruits since there are so many varieties and they're all genetically similar enough to graft, and thus his Tree of 40 Fruit was born.
"When I place them somewhere I'll go to local orchards and local farms and collect their heirloom varieties and graft them onto a tree," he said. "That way it becomes a sort of agricultural history."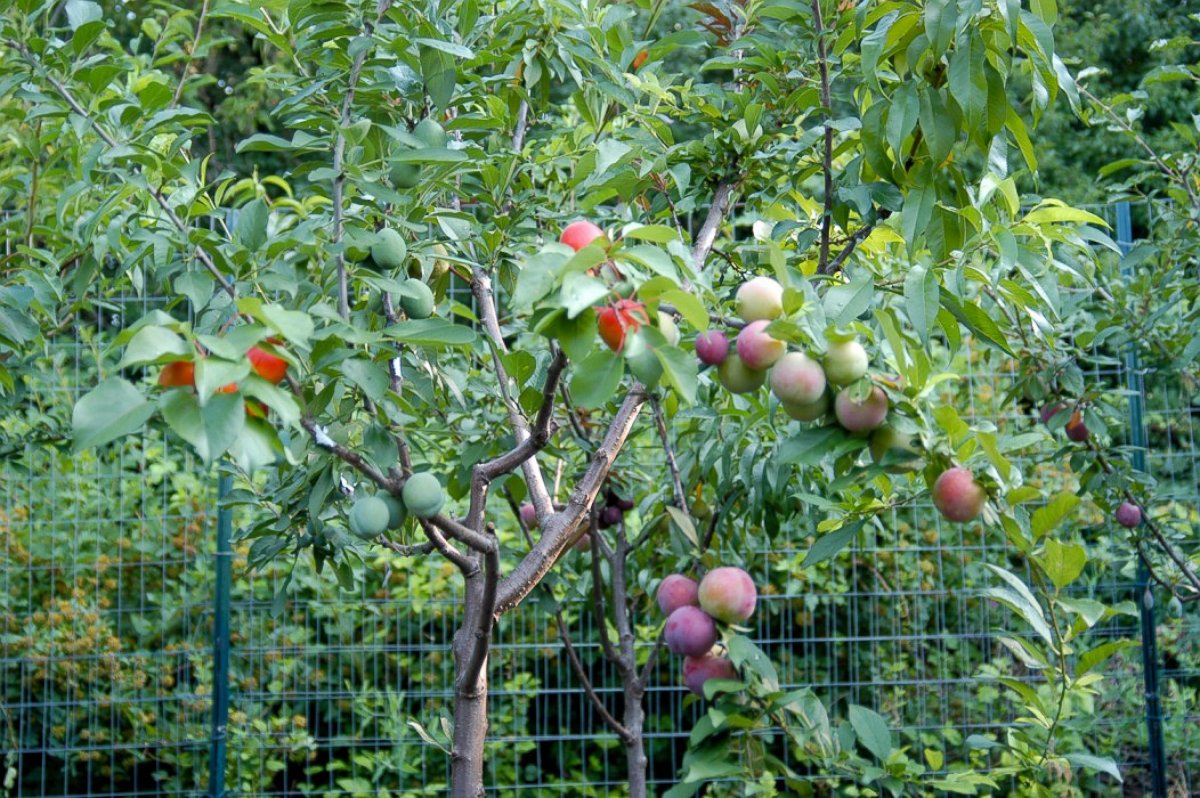 For now, Van Aken has trees that are three years old, but the results are already visually stunning. To fund the project, Van Aken uses money from the sales of the trees, plus a grant from Creative Capitalm an art granting institution for innovative artists. Van Aken said he hopes to eventually use the project to create a huge heirloom archive of all the different fruit species.
"Essentially just an enormous orchard that had all these different heirloom and native varieties, and they'd be living trees," he said.