Qdoba Employee Feeds Disabled Customer in Random Act of Kindness
"I almost started to cry," a witness said.
— -- The kindest acts are the ones done with no expectation of return, which is what Ridge Quarles did recently.
An employee at Qdoba in Louisville, Kentucky, at the time, Quarles often helped a disabled customer when she came in for lunch and dinner. Quarles would chat with the regular customer, make sure her order was prepared just right or, sometimes, like he did recently, actually feed the meal to her.
"It had happened numerous times before," Quarles, 24, told ABC News.
Except this time, Dr. David Jones was there, and he was so touched by the moment that he captured it on camera.
"She must have asked, 'Can you help me?' and what was interesting is I'm sure this isn't in his job role, but without any hesitancy he said, 'Oh, yes, ma'am, I'll help you,'" Jones recounted to ABC News. "I saw him put some gloves on and talking to her. I almost started to cry."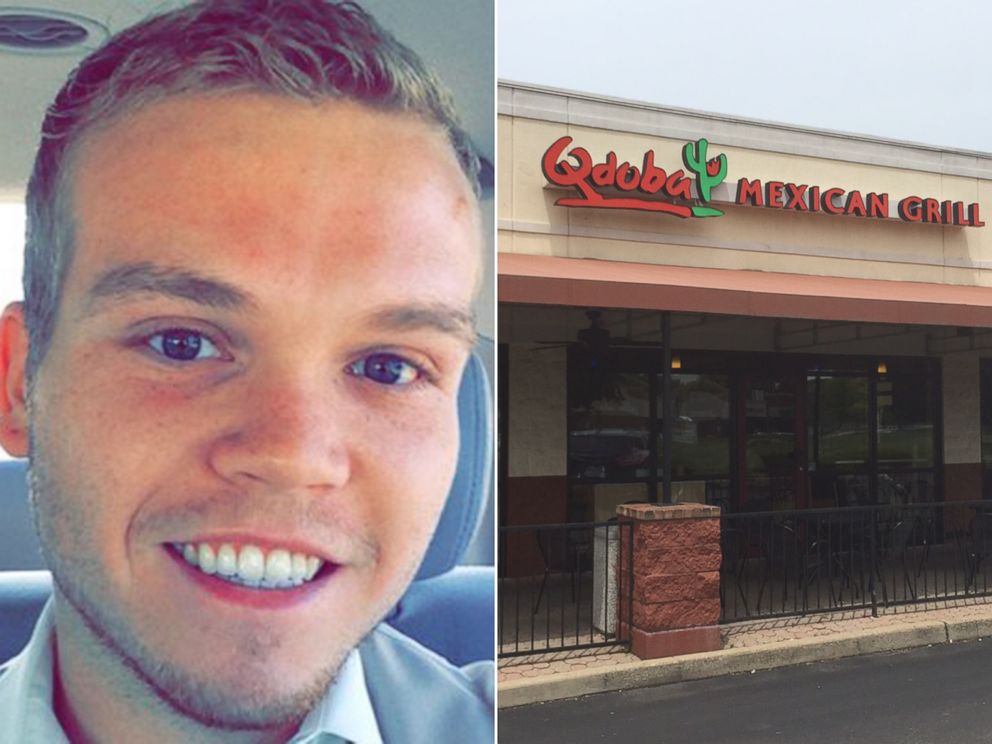 The interaction was something Quarles' former manager is proud happened.
"When you hear something like that and you try so hard to get people to understand that we really do have an opportunity to help people out in the food business, not just make their food, and then you have an employee who actually goes out of his way to set the example for other employees -- it's a very proud moment for you," General Manager Jim Schroeder told ABC News.
Quarles, who worked at the Qdoba during college, recently graduated and is now working as a client coordinator for a Louisville digital marketing agency, and he's shocked by how much the video has resonated with people.
"I'm completely blown away. Never in a million years did I think that it would have spread like wildfire like it has," he said. "I am proud to stand behind the act and extremely gracious that the simple encouragement of being kind has spread all over the place."