She is, unquestionably, the queen of speed and this weekend, Danica Patrick is hitting the brakes on her career. The auto racing pioneer will officially retire Sunday at age 36.
"It wasn't in my heart anymore. What I love about racing was that ability to progress and get better and finish better and better and ultimately win. And I just felt like that was becoming less and less something that was in my control," Patrick told "Nightline."
Watch the full story on "Nightline" TONIGHT at 12:35 a.m. ET.
Patrick, the most storied woman in America's motorsports history, will take the wheel at the Indianapolis 500 for her last ever race, bringing her career full circle.
"It all started with her first Indy 500 as rookie. She won Rookie of the Year that year in 2005. She led 19 laps, she finished in the top five. And that was the start of the phenomenon known as 'Danica Mania.' And that's when she became a household name," said ESPN's Hannah Storm, who has long followed Patrick's career.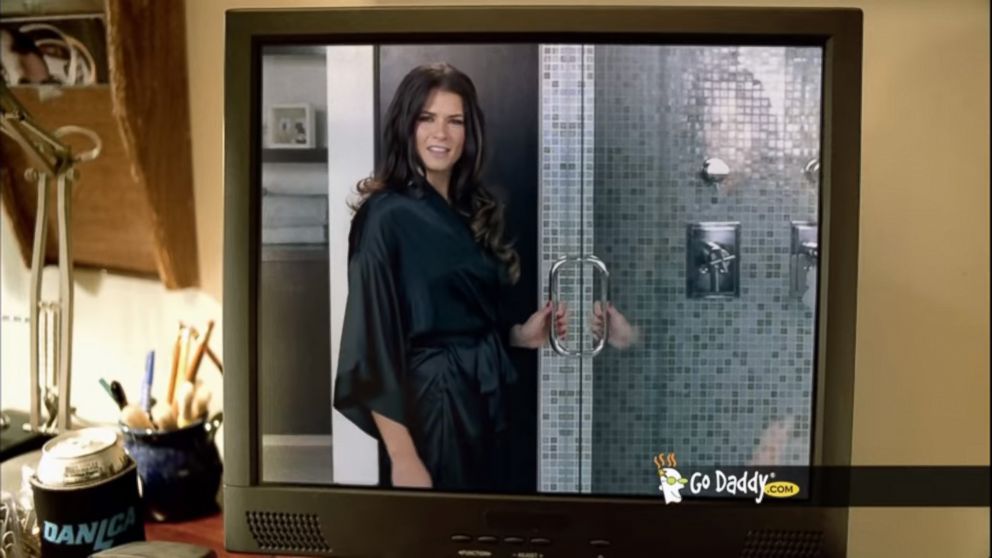 Earning a total of $10.3 million last year, Patrick is NASCAR's eighth highest paid driver, according to Forbes.
She has also been a favorite of marketers with major endorsement deals from the likes of Coca-Cola, Tissot, Hot Wheels and even OPI nail polish.
Patrick also appeared in over a dozen, sometimes risqué, Super Bowl commercials for GoDaddy, her longtime sponsor for whom she wears bright green.
Patrick's racing career began on the go-kart tracks in Roscoe, Illinois, when she was just 10 years old.
"I would always ask to go out to the go-kart track to practice," she said. "I know that I loved coming in after making a run and asking what my lap times were, and to see if I had gone faster or no."
She dropped out of high school when she was 16 years old to pursue racecar driving in England. Three years later, she moved back to the U.S. and worked her way up to the IndyCar and NASCAR circuits.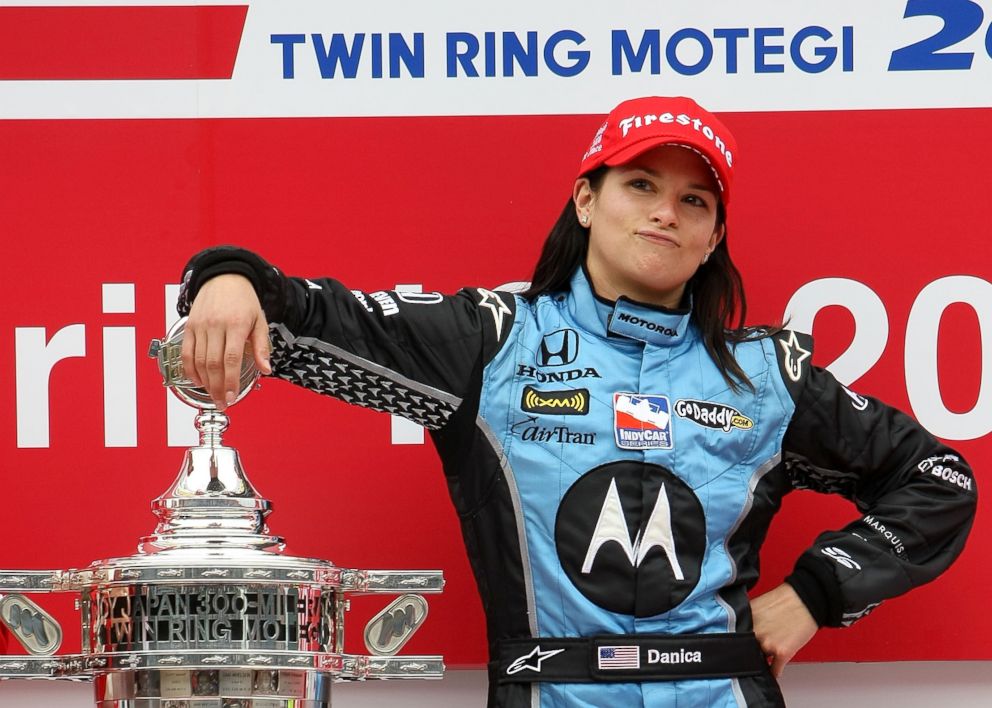 With nearly 400 races under her belt, including seven podium finishes and five pole-position wins, Patrick has only won one race -- the Indy Japan 300 in 2008.
"She's incredibly competitive and the frustration of not winning was there, but also so much scrutiny, some jealousy too because she had great success with sponsors," said Storm. "And then when she finally won at Motegi in Japan it was this incredible, unbelievable sense of relief. She doesn't cry a lot, but she was certainly crying that day, and it was very special."
Patrick said she is unfazed by the criticism about her record, saying she's heard it her entire life.
"Well, I seemed to be good enough for 27 years. So, that seemed to work out fine. Wasn't really a flash in the pan," she said.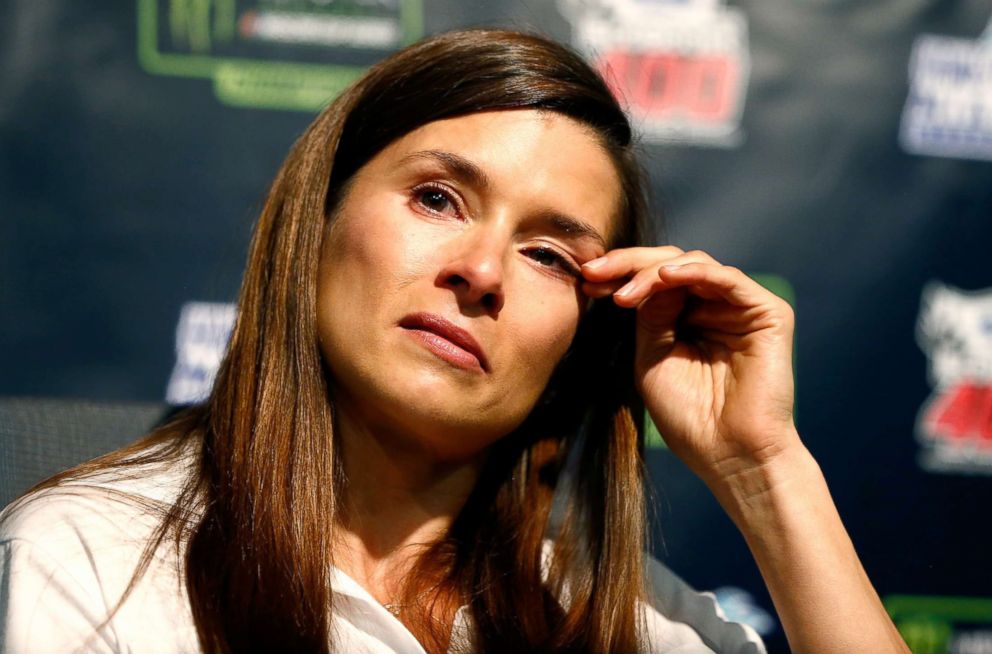 Her retirement announcement, which she made last November, was a rare emotional moment for the racer who usually looks so stoic.
"So I thought, 'Yeah, I've got this.' I walk into the press conference room, there's 100 journalists, and my family, and everybody standing there. You could just feel the energy of the room, the weight of it," she narrated. "And it was like, 'Oh my God.' I knew at that moment I wasn't going to be able to keep it together. And I didn't."
Dubbed the "Danica Double," Patrick announced that her final races would be the Daytona 500 and Indy 500. GoDaddy returned to sponsor her for the first time since 2015.
"I remember when I came here for the first time last year for the first time when we were kind of figuring everything out for these, for the Danica Double and I came in here and I was like, it just felt good. I didn't recognize who was sitting there or anything but like, I'm back! And I expected it to be like home, and someone was like 'What's your name?' And I was like. 'Oh, I've been gone too long,'" she said in her office at GoDaddy.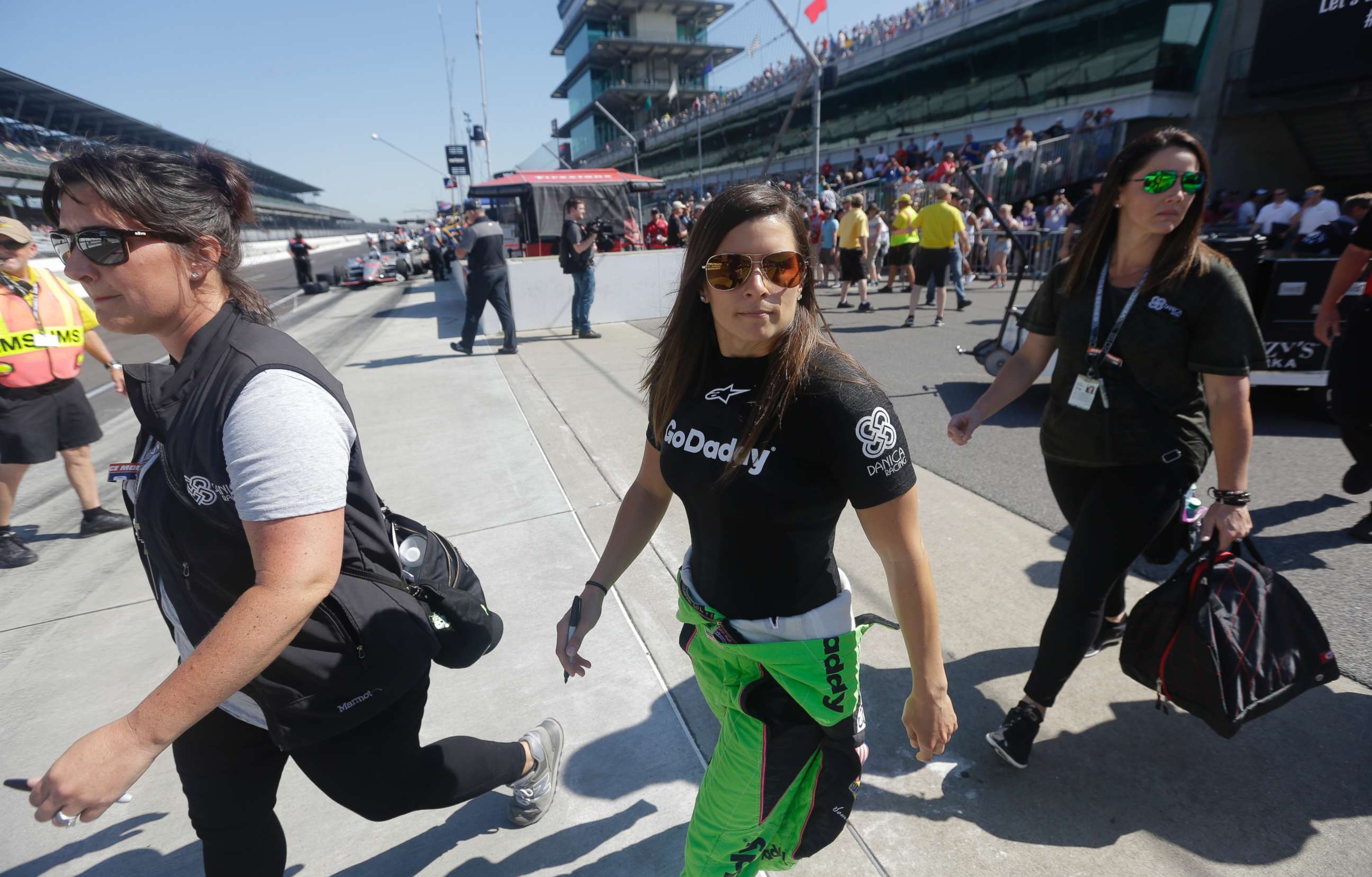 But in February, her final spin at Daytona ended with a crash and she came in 35th place. At the Indy 500, for which she qualified last weekend, Patrick will be going in seventh position with a four-lap average of 228 miles per hour.
"When I was younger, I used to get really angry and look really angry, because I never wanted anyone to think that I was OK with fourth or sixth or 10th or second," she said. "So I used to sort of project that sort of insecurity out through my face."
Her attitude shaped her reputation for being fiery on track. In this male-dominated field, Patrick said, "You have to earn the respect of your peers…. It just kind of is the way it is."
"I'm sure I've started some fights," she added. "But for the most part, I feel like be very respectful of people. But the way that I respond to their disrespect is so much worse than what they did."
After retirement, Patrick plans on devoting her time to focus on growing her clothing line "Warrior" and her wine label, Somnium.
"They're amazing companies and passions of mine. And so if I kept racing 40 weeks a year for how long, they don't get the attention that's needed to see them to their fullest potential," she said. "When I do something, I go all the way."
A health fanatic, Patrick regularly posts yoga poses on Instagram and has also authored "Pretty Intense," a health and wellness book which includes a plan for healthier mind, body and food.
After her final lap Sunday, Patrick will be breaking another barrier in the sporting world -- she will become the first woman to host the annual ESPYs.
"I choose to focus on the positive," she said. "And I've had a really great career and I'm really thankful for it."
Watch the full story on "Nightline" TONIGHT at 12:35 a.m. ET.