— -- A rare letter from Founding Father Thomas Jefferson is for sale for $325,000 after a Mississippi family found the letter in a box of heirlooms inside their home.
The four-page letter from Jefferson is written to William H. Crawford, a former U.S. Cabinet member. The letter was described as a "testament to independence" by the president of The Raab Collection, the Philadelphia-based dealer of historical documents that posted the letter for sale on July 4, Independence Day.
"You feel like you're in the room with Thomas Jefferson, unfiltered," Nathan Raab told ABC News. "He talks about Napoleon, gives an assessment of the war, talks about Andrew Jackson and his victory at the Battle of New Orleans, compares the War of 1812 to the U.S. Revolution."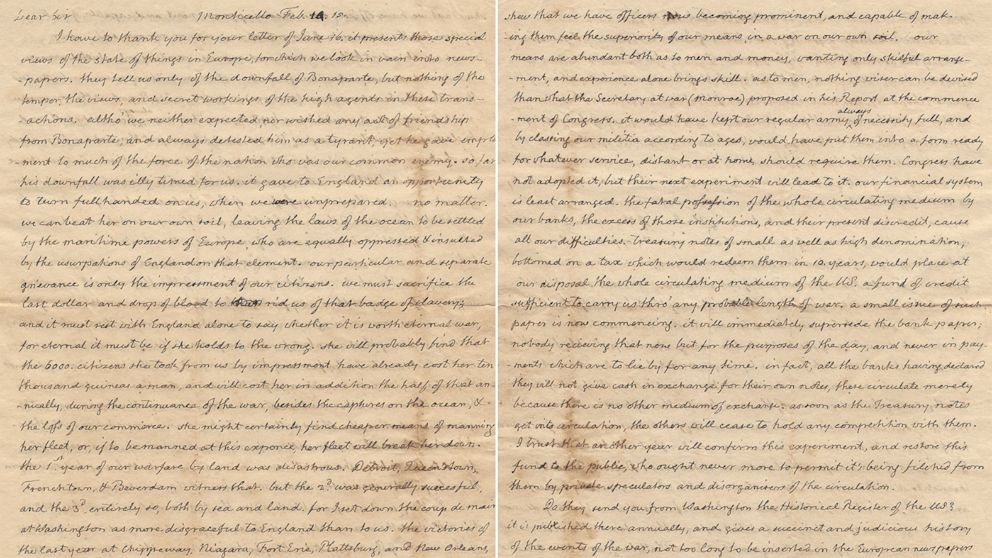 Speaking of the British, Jefferson wrote in the letter, in part, "We owe to their past follies and wrongs the incalculable advantage of being made independent of them...."
The family who discovered the letter in their home are direct descendants of Crawford, according to Raab. The family is anonymous because The Raab Collection does not identify the identity of its sellers.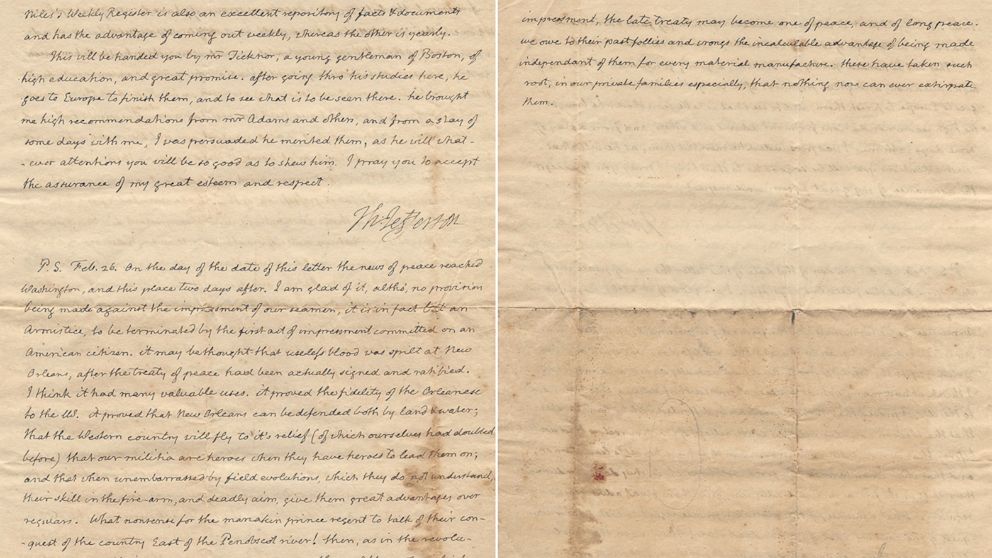 The letter, authenticated by The Raab Collection, was written in 1815.
"We authenticated the material using our extensive knowledge of Jefferson's handwriting, our decades of experience, and the context of an entire family archive," he said. "Knowledge of Jefferson's pens, paper and flow of ink are crucial of course."
Raab said he has seen a "huge" level of interest in the letter from buyers. He is currently entertaining offers but the letter remains up for sale for now.
"It's the kind of letter that comes up once in a generation," Raab said.