In the early morning hours, just after the sun started to rise, hundreds of ravers started to gather for a massive party in New York. The drinks were flowing, the music was thumping and people were breaking it down on the dance floor.
But the drinks weren't vodka tonics and cosmos, just juice and coffee. In fact, no one at this rave was drunk or high. This was a sober dance rave, were people gathered on an empty Brooklyn street around 6 a.m. on a Wednesday, and many of the partiers were stopping by before heading off to work.
This was a Morning Gloryville event. The London group launched this concept of starting the day off with a dance rave last May, and organizers said it has grown into a monthly thing, attracting upwards of 800 ravers each time. "Nightline" featured the London Morning Gloryville event, which was filmed by Noemie Bottiau.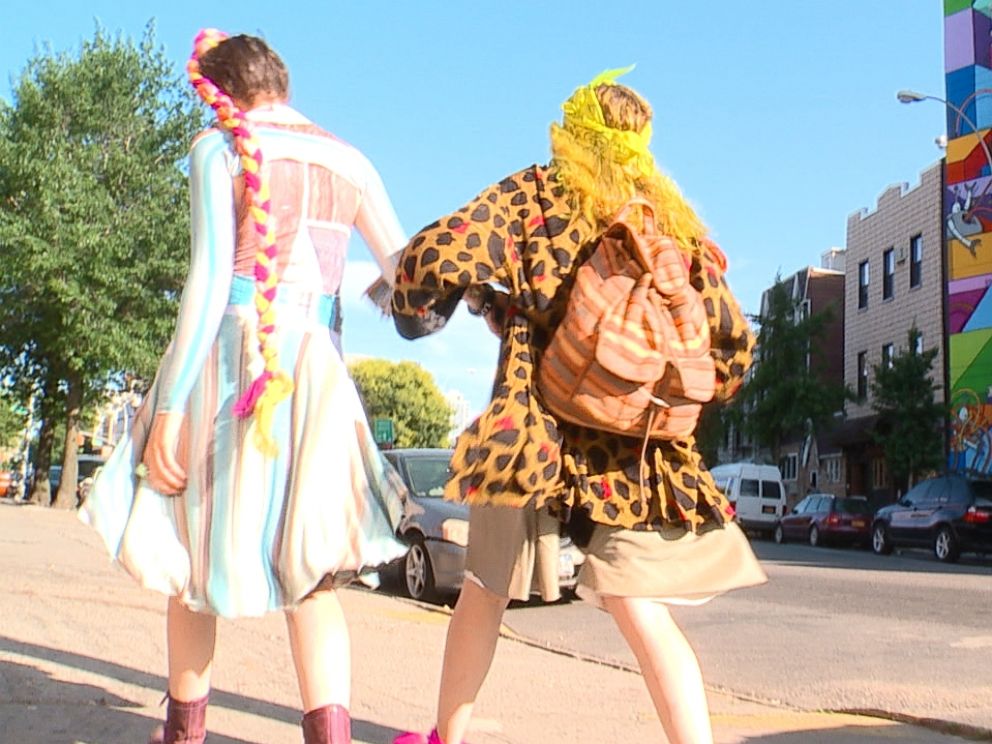 "It's so much about being silly … rediscovering the playfulness you have as a kid, which is really it's liberating," said Annie Fabricant, one of the organizers. "And it's empowering to just know you could have natural highs and fun … there's no alcohol, you're sober, there's no judgment, so just unleash. Just go for it."
The monthly events are held from 6:30 a.m. to 10 a.m. on Wednesdays, and they have since spread to the United States – last month was the first New York event.
"Even though it worked so well in London for last year, it's scary, bringing something like that, that's so new, so different, to a new city," said Georgie Okell, one of the event's organizers.
Here, people can listen to a DJ spinning beats, while sipping coffee and eating breakfast food. They could also take a yoga class, get a massage or even pick up a hoola hoop. Tickets run $15 for early birds and $20 for general admission.
And the rules of Morning Gloryville are "sobriety and authenticity."
"It's very real," Okell said. "Going to a nightclub you can put on some version of yourself, you can't really hear each other talk. This party you can just dance, you can talk."
DJ Tasha Blank, one of the resident DJs at Morning Gloryville, said she shows up for the event at 6 a.m., "which is highly unusual" for her hours.
"There is a really different feeling from morning to night," DJ Blank said. "I always have a huge sense of responsibility that I carry with me. I know that my music is guiding everyone's experience… staying present with what you're hearing, what you're feeling, in this crazy ADD technology, is actually a practice, it's a discipline."
Morning Gloryville events are set to hit six major U.S. cities by the end of this year. They are also planning more international stops in Montreal, Tokyo and Sydney, Australia, just to name a few.